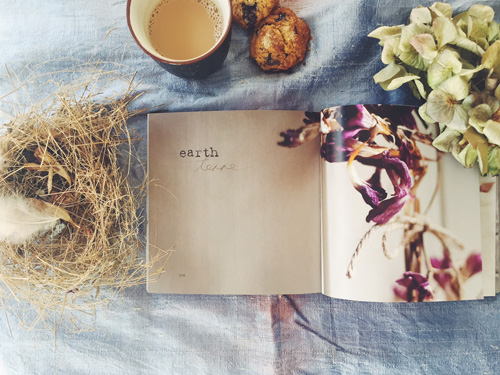 Last month I sold the bulk of the last remaining copies of Little Treasures: Made by Hand through an online flash sale. I'm very grateful to every one who bought copies, shared the news, and sent me beautiful emails about the book throughout the past weeks. For those who don't follow me on instagram or other social media and haven't already read my appreciation, as I press publish on this blog post I send a big THANK YOU wave of love across the globe to every beautiful soul who supported the book, shared the book and bought the book and packages to make it happen back in 2013 and since. Being on the wild seas of self-publishing and crowd-funding was an incredible adventure, and it continued to be a stormy ride for the 2 years that followed as I discovered my limitations as a human – what I was willing, and not willing, to do. I know a lot of the murkiness had to do with the intensely challenging times in my personal life, and as I am a person who feels much, accepting that I feel that has been part of the challenge.  However I'm so thankful for the experiences on this particular part of my creative life journey, not just for the huge lessons but mostly for the amazing connections.
Today though I have to say that what is lifting me and strengthening my heart wings right now is the knowledge that I have been able to donate hundreds of Little Treasure books to some amazing not-for-profit foundations around the country.  It's now become one of the most exciting parts of this book's journey for me – as exciting as it was when the book was first published. It feels like a wonderful way to see out this book's life.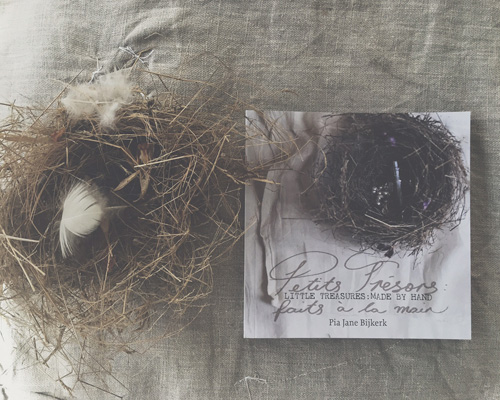 I'd like to take this opportunity to let you know where the books have gone and what their purpose and contribution will be within the community. Please click on each link to learn more about the organisations as they are all very special:
Grace Centre for Newborn Care – The Children's Hospital at Westmead…
The Grace Centre for Newborn care is an  intensive care unit for new born babies at The Children's Hospital, looking after some of the sickest babies in NSW.
50 Little Treasures: Made by Hand books were delivered to be included in the Christmas hampers given to the parents of each little one in care, with many thanks to Peta Cappello for coordinating.
……………………………………………………………………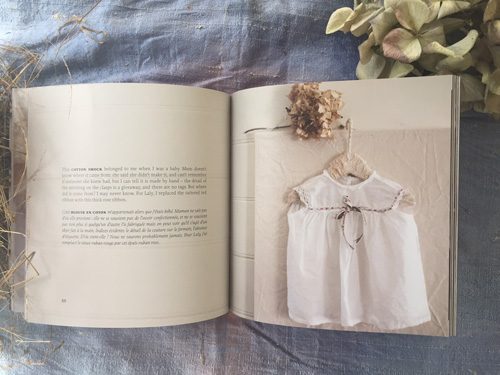 Kiss Goodbye to MS – MS Research Australia…
Kiss Goodbye to MS is an initiative of MS Research Australia, and calls on people with multiple sclerosis (MS), their friends, family and colleagues to raise funds for vital research into the cause and cure of MS. MS is the most common acquired neurological disease and affects around 23,000 Australian, of which 3 out of 4 are women. Kiss Goodbye to MS is on facebook, this is a great way to be updated on their events.
48 Little Treasures: Made by Hand books were donated to raise funds, give as gifts and as lucky door prizes for upcoming events. Many thanks to Emma Giunti for reaching out and coordinating the collection and delivery of the books.
……………………………………………………………………
Sarah's Place – Pregnant Alternatives…
Sarah's Place is an independent, not for profit organisation that offers a service to women seeking advice on matters to do with an unplanned pregnancy, headed by a team of specialists in Pre AND Post Decision support and consultation.
100 Little Treasures: Made by Hand books were donated to their recent fund-raising event, with many thanks to Linda Smyth for coordinating.
……………………………………………………………………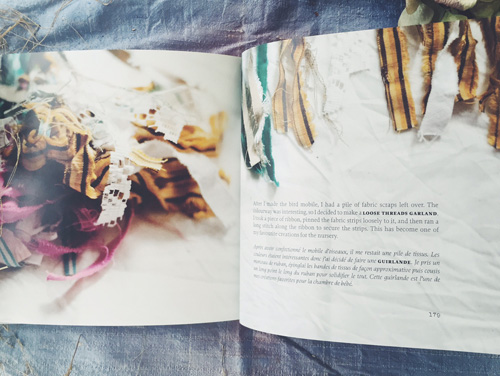 Sandhills Community Garden – Newcastle
Run by local volunteers, Sandhills is a self-sustaining community garden, supplying residents and visitors with herbs and vegetables without the use of pesticides or artificial fertilisers. The recent addition of a sensory garden provides visitors – including the visually impaired -with an opportunity to experience the aromas of a wide variety of scented plants and herbs. The concept of these gardens has been designed to encourage the community to 'pop in' take what you need and leave the rest for other locals.
48 Little Treasures: Made by Hand books were donated to use as part of the garden activities, developing outdoor craft activities using the contents of the book. The books will then be given to participants. With many thanks to Jen Robinson for reaching out, and coordinating the distribution of the books.
……………………………………………………………………
There are a few copies left available to purchase through my online bookstore along with my other titles,  and I have a few remaining boxes of books reserved for charities so if you have any more wonderful suggestions for an organisation that can benefit from the donation of the books please let me know. Organisations that help new mothers or babies would be great, and if you or someone else can be in charge of liaising with the organisation that would be appreciated.
Unless there is any big news, this will be my last post about the book. I'll update news about further donations on facebook and add them to the book blog page (when I renovate the blog in coming months).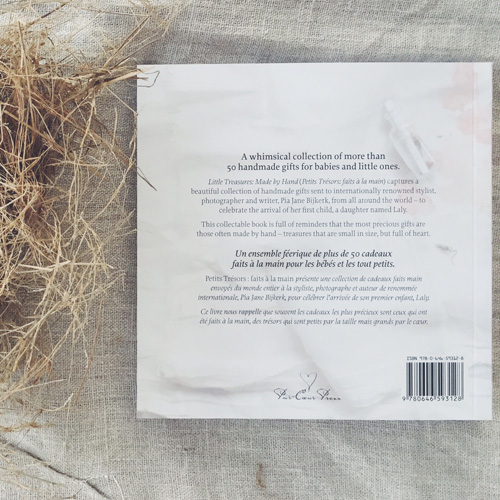 Little Treasures: Made by Hand – thank you for all you've taught me, I'll never forget you!!
With love,
Pia xx