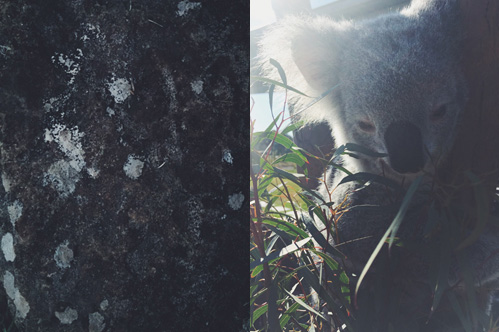 On November 18, Romain – aka french boy – became an Australian citizen. It was a momentous occasion for us as a family. He is very proud to be able to call himself Australian after living here permanently for the past 5 years, and I was touched that he felt at home and connected to this land. But in the days leading up to the ceremony, I became quite emotional. At the time I thought that him becoming Australian was triggering the release of emotion as tears of joy, but they were tinged with sadness and I hadn't understood why. After much inner reflection over the past 2 weeks I discovered what it was…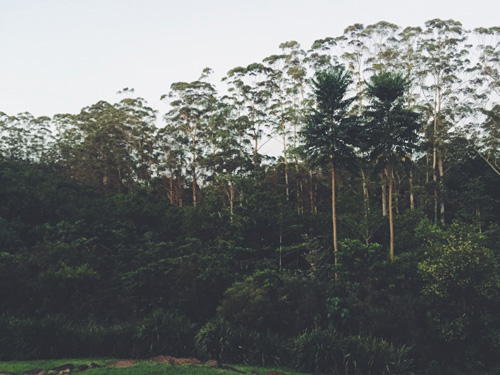 I took this photo the other day while up in the Northern Rivers, the country of the Bundjalung people.*
In part two I'll talk further about my inner findings because I'm sure it's something that many resonate with – especially those of you who have read My Heart Wanders and connect to the heart stories within the pages.
Today I would like to share with you the moving piece Romain wrote on facebook the day he became Australian. It is so open and captures his observations and enthusiasm for this country. Here it is…
…………………………………………………
"Nine years ago, when I met my beautiful soulmate Pia in Paris, little did I know that I was on a journey to become an Australian citizen. Growing up in the '80s in a small village of eastern France, my knowledge of Australia came at the time from two sources: Crocodile Dundee and Midnight Oil's video clips. As such, I imagined Australia as a massive red desert with bits of bush in it. Although the red desert covers much of the country, I now know how much more diverse its landscape is: from lush coastal areas with temperate pasture lands, not unlike my birth place, to tropical areas where big saurians live. Did I mention amazing beaches as well?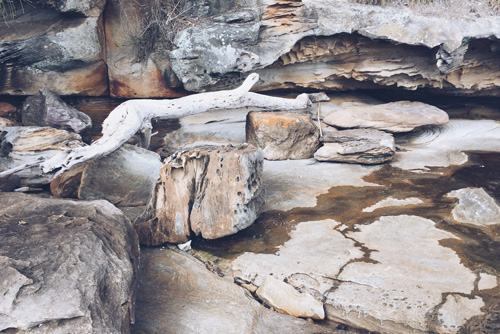 Beautiful scenery by the water at West Head, Kuringai National Park, the country of the Carigal people.*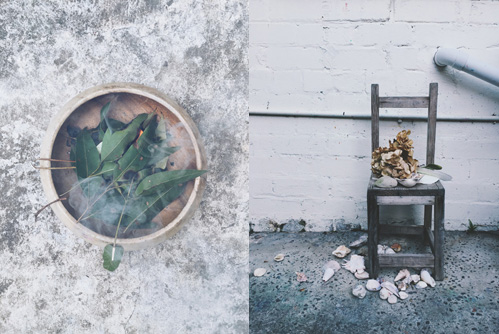 "I am not becoming less French in the process, I feel "augmented" by a second culture. France and Australia fortunately share the same values, except for cricket of course. The new Australian prime minister is even a republican!
"The Australian landscape is diverse, so are the people. A few weeks after I arrived, someone at work asked me: "What's your background?". Being in a work setting, I started rambling about my career and how I started up as a System Administrator, etc. I quickly realised that it wasn't the answer that was expected. "What's your background?" here, means: "where are you from originally? where is your family from?". The makeup of Sydney-siders is so varied that it is a perfectly acceptable question and most people value everyone's background and the positive influence of external cultures on Australia. At my child's daycare, all cultures are regularly celebrated, to the point that the kids even made Chinese flags around Chinese new year's eve. Yes, red flags and all. Multiculturalism in Australia is not all rosy of course and maybe it's specific to capital cities but I do feel people from diverse cultural backgrounds mix well overall.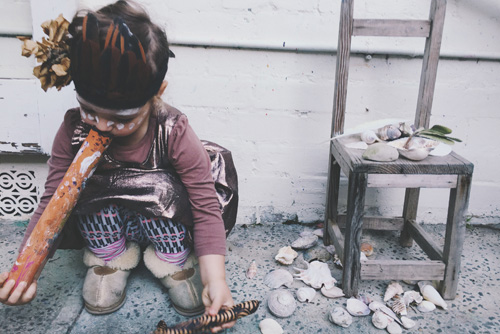 Laly learning about Aboriginal culture at home through role play
"As a white Australian, I feel I must mention indigenous people. I wish indigenous people and culture were a bigger part of day to day life. It seems to me that a very rich heritage is being largely ignored. I find it funny when white australians say "we don't have much of a culture here". Well, yes, you have one that is over 40000 years old. Indigenous people have been wronged in so many ways over two centuries that it will take time for things to improve on that front but I am optimistic they are improving.
"Anyway, time to put another shrimp on the barbie while listening to "Thunderstruck!"
…………………………………………………

Thank you for letting me share your musings here, french boy.  I'll be posting my inner reflections in part two in the coming weeks…
With Love,
Pia xx
* I pay respect to the tribal elders of each area, I celebrate their continuing culture, and I acknowledge the memory of their ancestors.