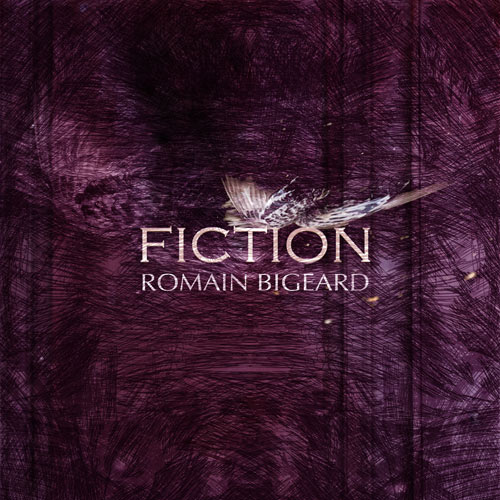 It's all a-buzz here in le petit bateau because today my partner Romain – aka French Boy –  has just released his first album. It's been a year in the making –  while I've been working intensely on my book, he's been working on his album, rocking the houseboat down. How did we manage to both work from home on two completely different projects without a hitch? I have no idea. But it's been wonderful, a year we will never forget, for all the right reasons.
So "fiction", what's it all about? Well, Romain is a rock and blues guitarist, and this self-produced album is a collection of instrumental songs which take their inspiration from various decades of pop, blues and rock. This is definitely an album for guitar enthusiasts (it ain't mainstream music) and for those who love to rock on! Believe it or not, I am one of those people  – even though I play mostly classical piano, I love to listen to loud, feet stompin' rock. "Fiction" is exactly that. I have lots of favourite songs on the album, including ruffian,  jungle path and la loue (which was inspired by one of our walks along the river loue in France, where Romain is originally from), but I think my favourite favourite is the album title song fiction – a fab mix of pop, synth rock & blues. I also love lawlessness 1 & 2 – Romain composed these for a dance piece titled "restlessness" choreographed by my dear friend Heidi here in Amsterdam earlier in the year. And the colour purple & stone are pure, beautiful head bangin' rock.
A big congratulations to my french boy for taking his passion to the next level and producing something wonderful. Please be sure to spread the word about "fiction" to all your guitar-loving friends, and to listen to the songs, you can click here or listen to some of them on his myspace here. The album & individual songs are available for purchase on both itunes and cdbaby. For those interested in purchasing music the good ol' fashion way – that is, on a CD – Romain will look into it in the new year.
And my contribution to the album? Yes, it's the cover. I made a few different versions but this was the one we both loved the most. I hope you like it too.
xx