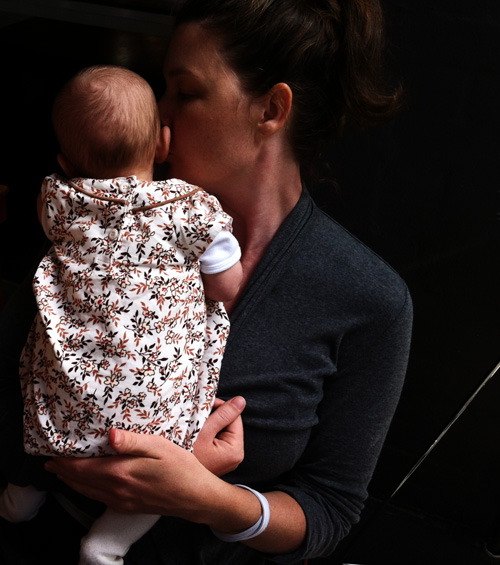 So last weekend was my first Mother's Day as a mother. Romain had planned to head to curl curl beach for a picnic as it was the very beach he and I sat on the day before Laly was born, both of us waiting (im)patiently for her late arrival. We thought it would be a nice idea to take her back to the place where perhaps, the crashing waves woke her from her cozy womb slumber and brought her into the world. However, it happened to be a very windy autumn day and although we persisted and spread out our blanket on the cold sand, Laly wasn't impressed. It seems she is not a fan of windy cold beach weather (who knew!). We lasted about 20 minutes, scoffing down our cafe quiches and heading back to the warmth of the car. We ditched the idea of finding another spot for our picnic and decided to go and surprise my Mum for Mother's Day instead. Mum was rapt.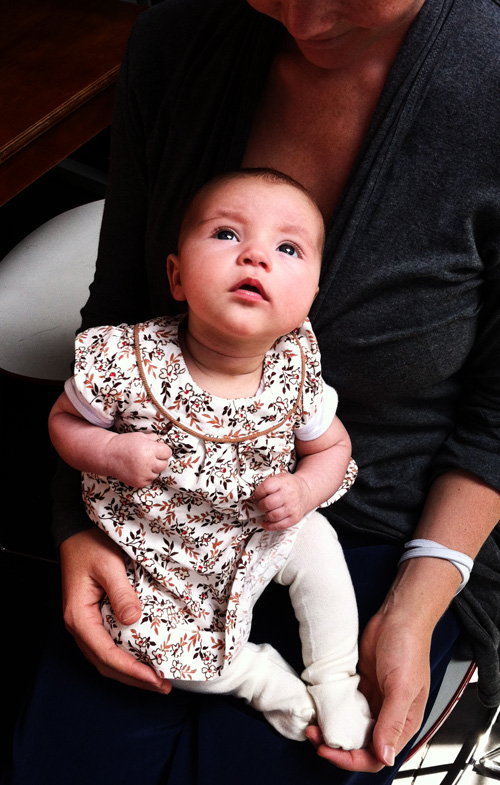 Laly is already 3 months old. Time seems to have flown by, although I remember feeling quite the opposite in those first 6 weeks. Everyone kept saying it would get easier and I honestly thought they were all lying, but now I know they were not. I feel like a pro now, understanding the different communicative cries of my baby girl and instinctively responding. It's a good feeling.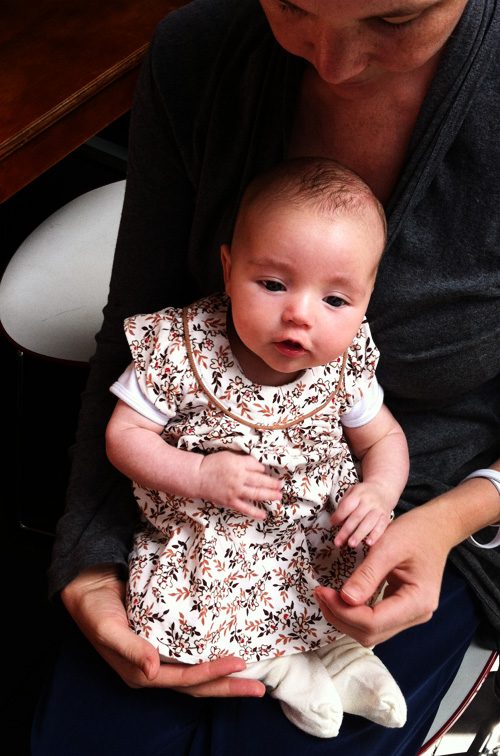 Experiencing my first Mother's Day as a mother made it all the more real.
So, after visiting my mum and dad, we drove back home, continued with the evening ritual of bath, feed, and bed, then even though we were both exhausted, Romain and I had a romantic dinner at the dining table. It had been months since the table had been cleared for dining. Romain cooked one of my favourite French meals – tartiflette – and we shared a mini bottle of Moët & Chandon which a lovely friend had given me a couple months ago in celebration of Laly's arrival. It was my first glass of champagne in a year and it. was. divine.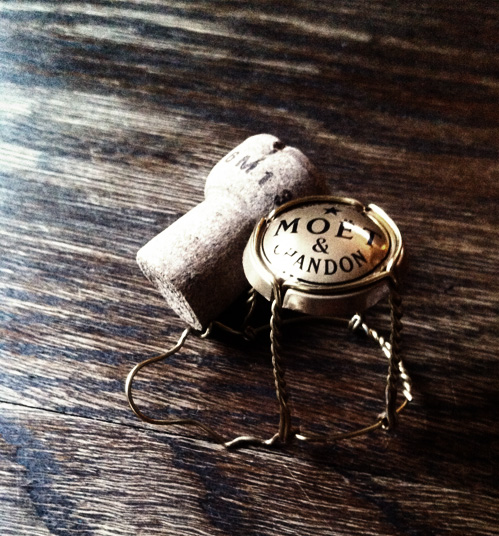 We toasted to our new lives together as parents, and reminisced about the fun times we'd shared with friends in Amsterdam on our houseboat, at this very table.
xx
PS composing blog posts is really hard with a busy bubba. I am amazed at how other bloggers appear to have seamlessly transitioned from blogger to mother-blogger. How?  If I manage to put on a load of washing, feed  & dress myself, and get out the door for a walk that is quite the accomplishment – anything outside of all that is a miracle.