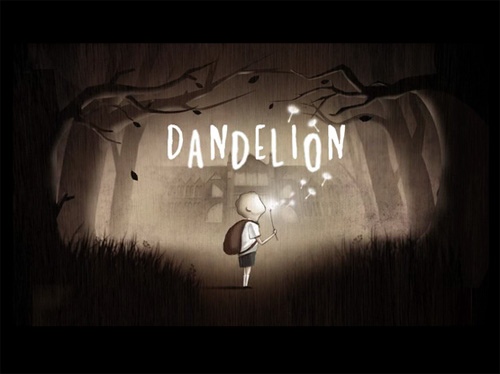 I've become increasingly interested in kickstarters these past months. I love the concept of being able to fund independent projects, to be directly involved in the making of something unique & wonderful. The other day I received an email about a fabulous concept for kids – an iPad app that explores the topic of bullying through the highly creative story of a young character named Benjamin Brewster. Dandelion tells the tale of Benjamin's journey against the odds to defeat bullies. Through illustration and beautifully written text, the aim is to encourage dialogue between parents and children, inspiring the reader to interact with the pages of the book and help Benjamin's wish to come true…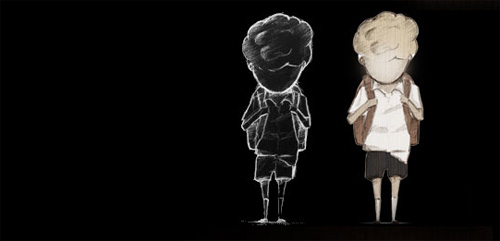 World, meet Benjamin Brewster…
"With all my might, you'll all take flight… If I could but wish for better things, you'd all disperse and grow your wings…", Benjamin Brewster, Dandelion.
Each scene in the app is pencil drawn, digitally painted, spliced and then animated. Benjamin himself has been drawn as a "blank canvas", allowing each reader to be able to place themselves in his shoes. Click here to see a sweet little behind-the-scenes video of Benjamin's magical world coming to life.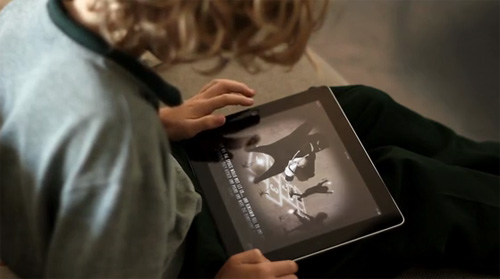 I love the idea of defeating bullying with "a little imagination".  I'm passionate about both communication and imagination being key elements in the way we can better live our lives.  Not to mention the clever use of the technologies available today, allowing us to combine old crafts with new.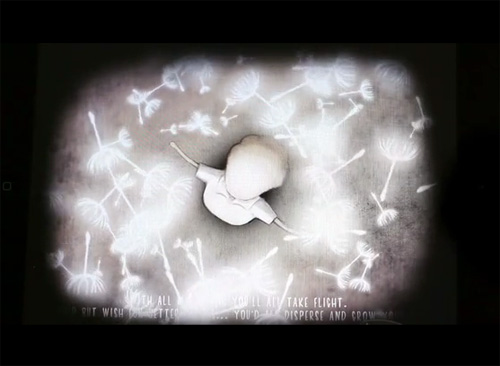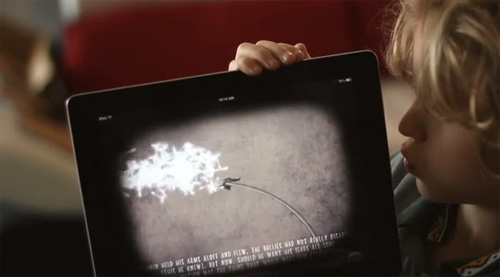 While the app is well under way to being produced and available soon, there is a special kickstarter project currently in progress to enable you to pledge your support for Dandelion and in return to receive any number of limited edition items like colour signed prints, wall decals, and signed hard-cover books. These extras are uniquely available for the duration of the kickstarter project. The deadline is July 23rd, which means there are only 24 days to go…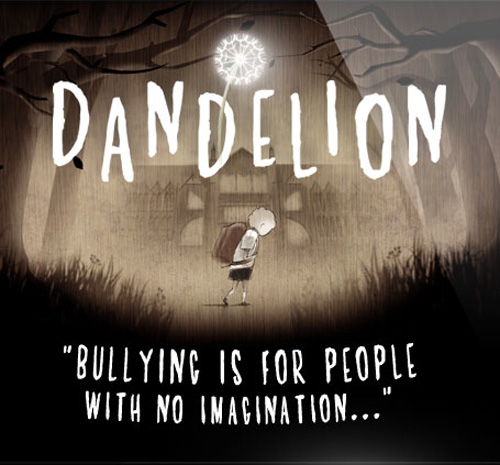 Thank you Luke for taking the time to email me about this fantastic project, and for giving me the opportunity to share it right here in the (blog)house.
xx
For more info on Dandelion, click here.
To pledge your much appreciated support, please click here.
And please feel free to reblog or share this post with your own social network, obviously the more support, the better.