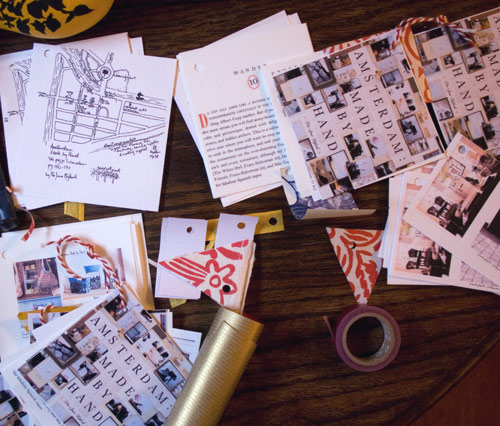 In preparation for tomorrow's wander, I have drawn a little map of the area, complete with 'made by hand' destinations to give to each of my fellow wanderers. Tonight I'm busy creating little booklets as a momento for our adventure- in each one I'm including some snippets of pretty papers used for the window displays along with the wander introduction and some extra little treats. Each booklet is unique and handmade, and each one can be added to  – so as my fellow wanderers collect business cards, leaflets, or even fallen leaves along the way they can attach it to this loose leaf booklet. It will be like a petit handheld moodboard from the day, hopefully something that will inspire and encourage more 'made by hand' wanders…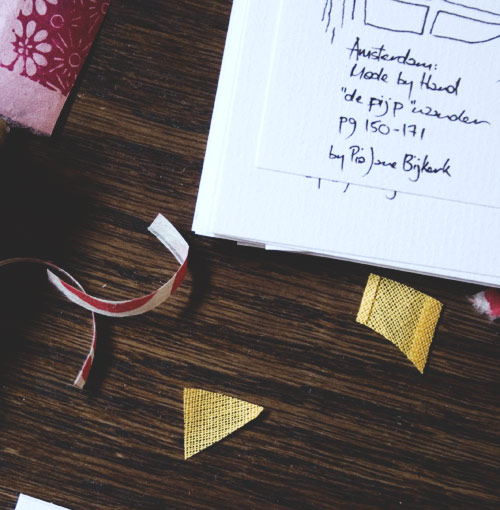 I have no idea what the weather will be like but you know what? I really don't mind – it is going to be such a delight to wander in and out of these special hidden places that it really doesn't matter… what better way is there to spend an afternoon?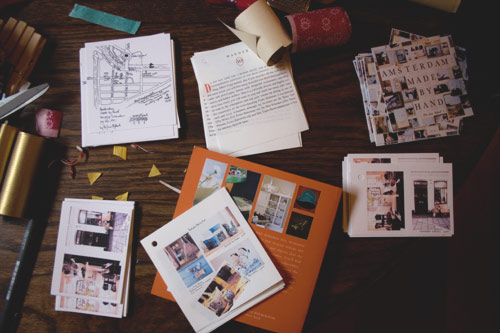 Now I'm not going to promise I will take photos of the event but let's hope that someone brings a camera and that they are happy to share their snaps with you here in the (blog)house next week.
Have a wonderful weekend,  mes amis!