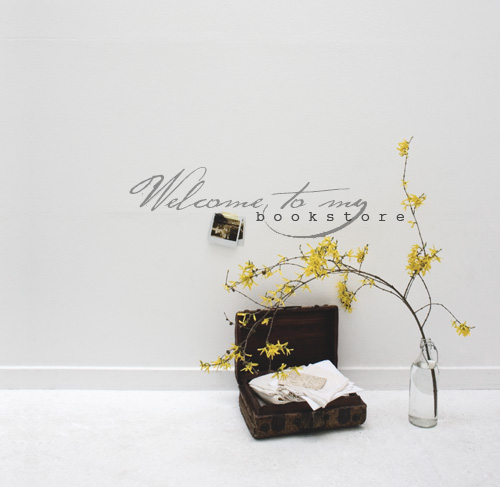 I know it's not a revolutionary idea, and I realise most of you figured I should have done this a long time ago but here it is, enfin, my very own online bookstore so that you can buy a signed copy of My Heart Wanders, Amsterdam: Made by Hand or Paris: Made by Hand any time you like, delivered anywhere in the world.
You'll notice on the sidebar of the blog there is a button called "THE BOOKSHOP". You can click on that whenever you'd like copies of the books sent to friends as gifts or of course for yourself. Each book can be signed if you leave a note in the comments section of your order, and each book will be wrapped in brown paper and string. No doubt with a little dried flower from my garden attached to it.

In celebration of finally opening a permanent online bookshop, I thought you might like to learn about the design of My Heart Wanders and how I came to create some of the pages. Those who have the book will know now that with the help and guidance of head book designer Vivien Valk, I designed each double page spread uniquely (in other words, there were no templates involved) as I wanted each page to be an artwork in itself, and for the book to be something that you could open at any random page and find inspiration within each single page of illustrations, images and text. With over 300 pages, there is much to explore and discuss about how it all came to be…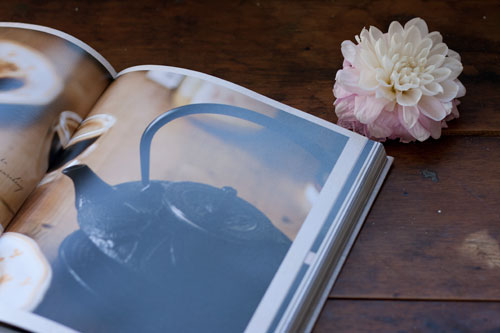 I hope you'll enjoy this little series of posts. And I hope you will visit THE BOOKSHOP soon. Merci mes amis, have a wonderful weekend!
xx
PS I should mention that I haven't had the time to put shipping costs in place for every country in the world, but each continent is covered so if you live in a country that doesn't have a shipping cost in place, just look for the nearest country and use that (just be sure to enter your exact shipping details), otherwise send me an email and I'll invoice you directly. The shipping is expensive to send books from Australia, unfortunately there is nothing I can do about that but each will be signed and wrapped by me so I hope that will count for something. x