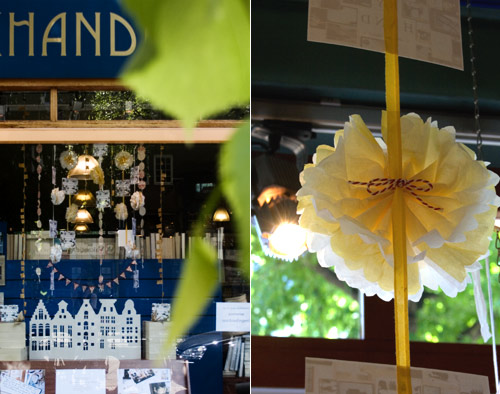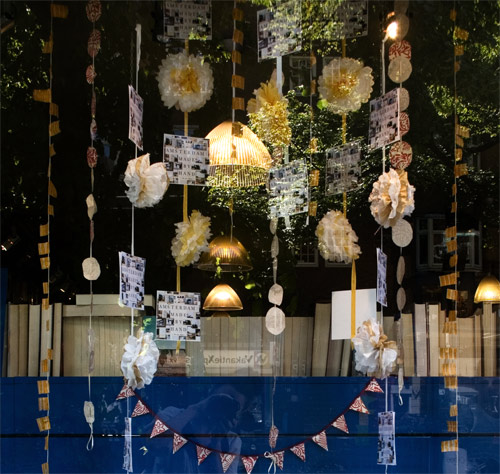 For this display I decided on long strands of ribbon with matte print outs of the book cover combined with handmade paper flowers. Irene from van Rossum made the lovely row of canal houses, aren't they gorgeous?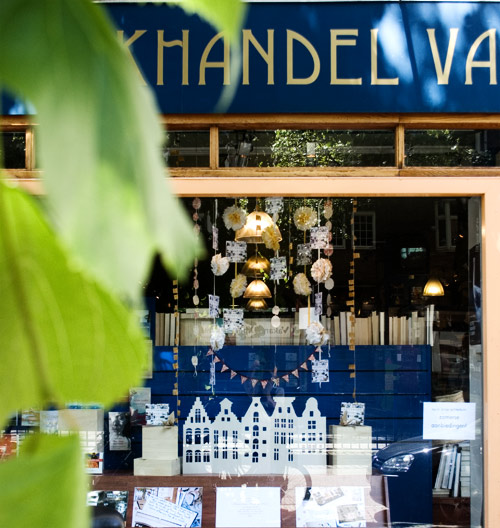 She cut it all by hand, I love her detailing of the tiny canal house windows and rooftops. I printed out some A3 posters from photos I took for this post to put on the bottom shelf. So the window is all ready for our wander on Saturday. Yay! I am going to hang some extra garlands out in the courtyard for our afternoon tea.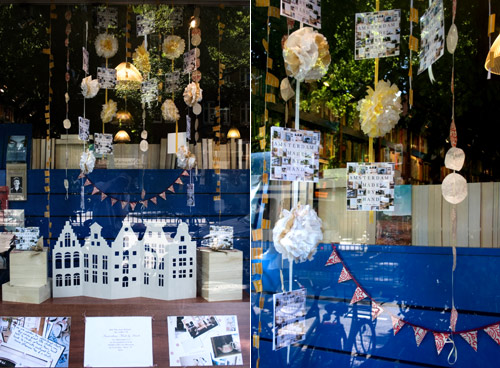 And for those who can't make it to Saturday's wander or afternoon tea, there is one more event that you can catch me at – the ABC Urban Arts Festival which is on Saturday, June 26th! Perhaps some of you already spotted the new little link in the sidebar of my blog?  It is going to be a lot of fun – imagine the whole square outside the American Book Center full or artisans and design & craft enthusiasts – all making, doing, crafting. Like one giant open atelier – cool huh?! Indeed!  I will tell you more about it very soon.