Some of you have told me how much you enjoy getting a glimpse behind the scenes when I am on a shoot. You'll be pleased to know that I was able to take some snaps during the winter buffet shoot that I posted about the other day, and here they are…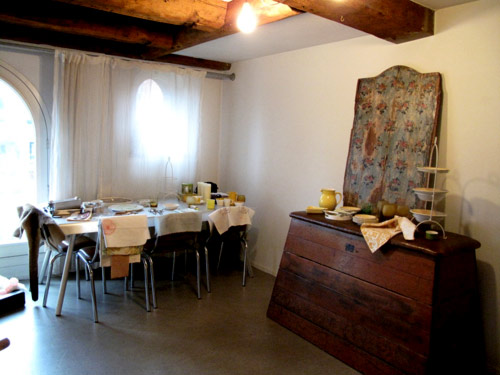 how divine is that wooden board I borrowed from Julie and Odette's antique store! Can I be in love with a piece of wood? 'cause I am.
For this shoot we set up camp in Yvette's gorgeous lounge room. The light from her windows is rather glorious, and she had a lovely buffet table that I wanted to use. You can see I have claimed most of the space for my props (oops). Below is photographer Jeroen capturing the pineapple turnover cake which is basked in beautiful natural light…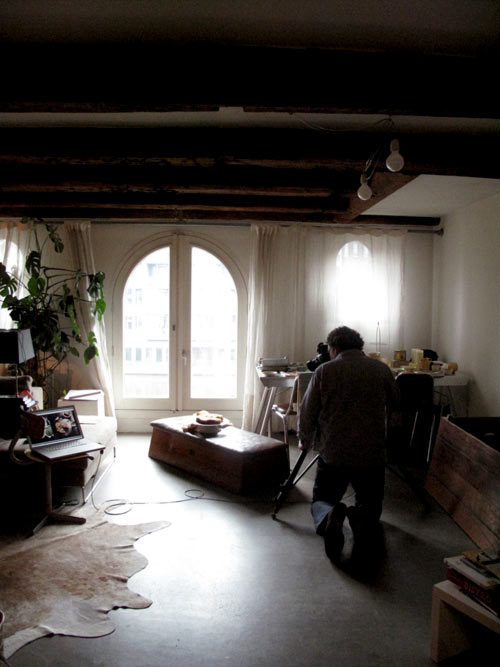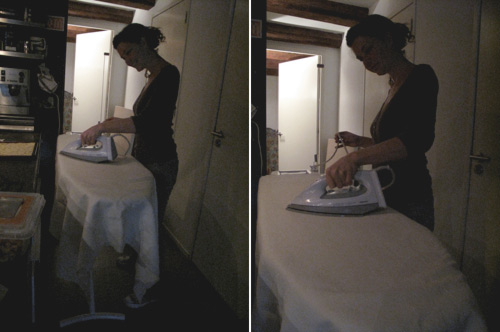 …oh yeah and that's me ironing! With a smile on my face of course. I'm smoothing out a tablecloth for the next shot while Yvette is busy in the kitchen, cooking up a storm…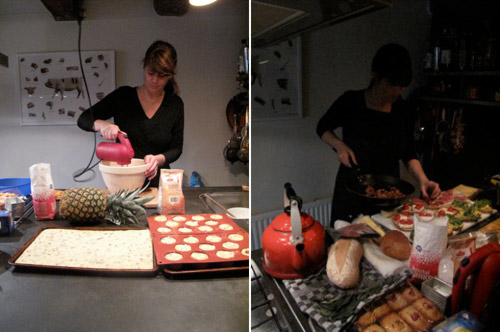 And do you remember for the last behind the scenes post, we had a little helper named Marie. So where is she for this shoot? we called out to her many times but she was no where to be seen. Finally, we found her…

She refused to help! Obviously snuggling up was more what she has in mind for the day. But she soon realised we were having fun without her out in the lounge room so she came to join us in the end.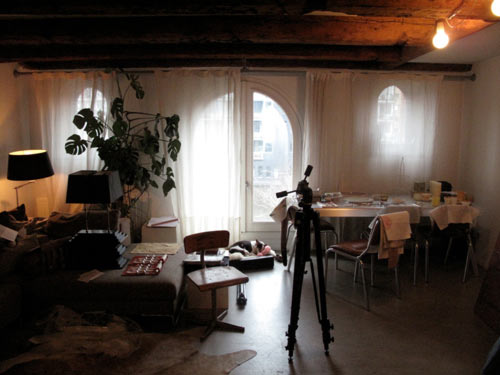 can you see marie snuggled up on her bed by the window? perhaps she is dreaming about treehouses…
And here are some snaps of my props laying about the place. In the basket are some pineapples that I decided I needed as props so I walked down to the grocery store with my shopping basket and bought some…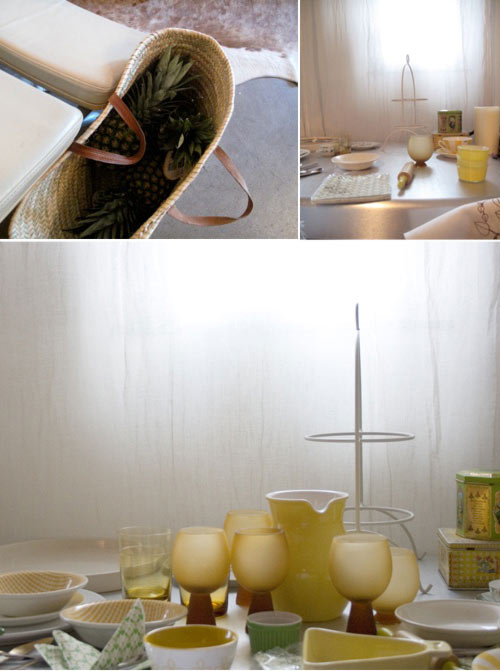 choices choices, what will I decide to use in the end…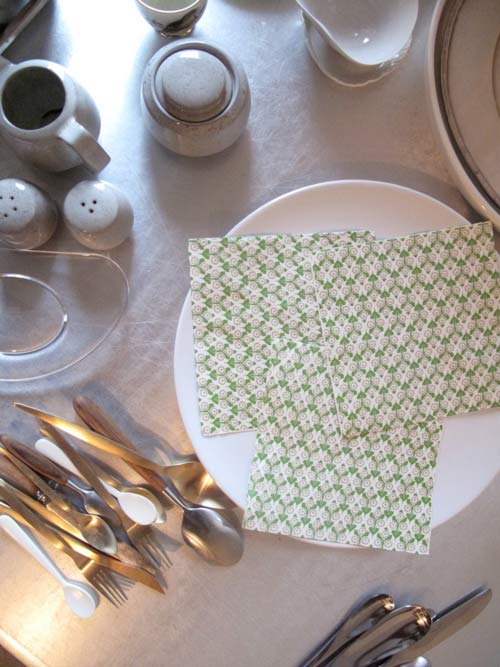 Toward the end of the day we packed up and went over to our other location which was the house of Yvette's friend Karlein, and with daughter's Luna and Madelief we baked up some evening treats…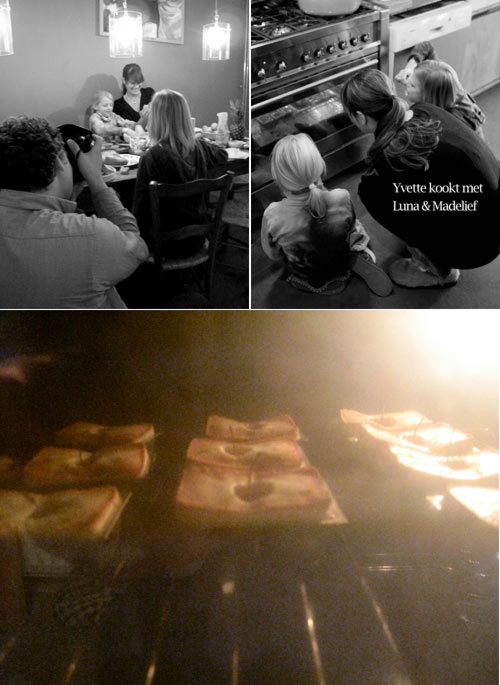 It was a super long day but super fun as always!