Emiliana Torrini's concert on friday night at the paradiso was sublime. She had my eyes filled with tears during many a song. With her sweet Icelandic accent, she has a way of telling a story that draws you right in, lifting you up on her lyrical wings and guiding you gently through the night air.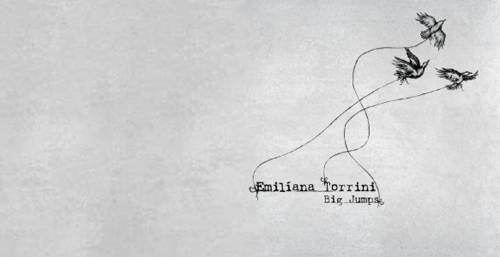 I was alight with inspiration and found myself documenting my emotions at my mind's writing desk throughout the performance. I managed to remember most of it the next morning to materialise it in my journal. Like many pieces of my writing, I'm not sure what I will do with them but one day, I imagine them to be set free, somehow. If not always here, then somewhere.
With the aid of Emiliana's sweet voice, I'd just like to start this week here in the (blog)house gently. To do so I give you a song which I heard for the first time on Friday night. It's from her new album, Me and Armini. The song is called Birds, and Emiliana described it as a moment when her and her band were sitting out in the garden in Oxford one night under a tree, listening to the night birds, sipping wine and generally relaxing. It was such a beautiful night that she never wanted the moment to end. Please click here to listen, then sit back, close your eyes and enjoy.
………………………………
click here to find out if Emiliana is touring near you sometime in the future.