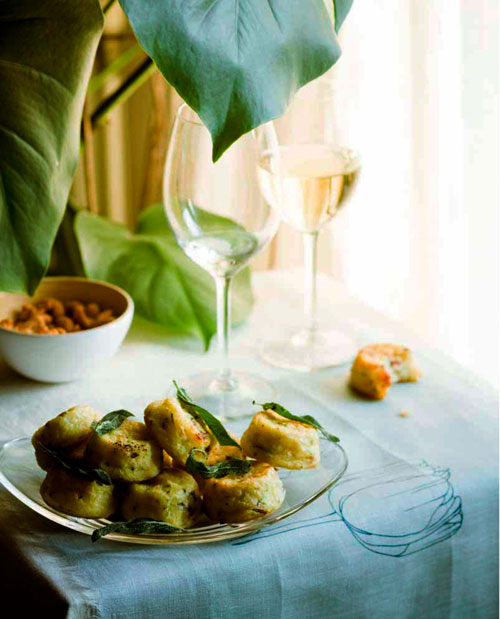 for starters, mini polenta cakes with goats cheese, palmaham and sage, miam… i used maramiki's tulip screenprinted fabric as a loose tablecloth…
………………………………………………………………………………………………………
So here is Yvette, Jeroen and my food story for the 4th issue of Maria magazine (see the spreads for issue 1, 2 & 3 here, here and here).
Yvette's idea for this shoot was to create a winter buffet as a housewarming present for some friends who have just moved into a new home here in Holland and are a very busy working couple with two gorgeous girls names Luna and Madelief. We initially moodboarded a golden yellow palette, with warm brown tones, soft whites, and a touch of bottle green. It was a beautiful palette and as it happens sometimes, when I started propping something else came forth… I found a gorgeous old wooden board at my favourite antique boutique that I wanted to use as a backdrop to the buffet table and the colour of the board was this incredible soft turquoise. I just fell in love with it and so Yvette and i decided this would be our main inspiration (this sounds like we decided all this over a series of meetings over a series of days – but it was a series of phone calls over a series of minutes that started with me speed-talking something along the lines of…"oh my god i've found the most beautiful piece for our story but its not the right colour but i want to use it anyway i think it will look fabulous and i have this incredible fabric that will compliment it beautifully and so what do you think?!?!? her answer was something along the lines of "you go girl!!").
On I continued, wandering around Amsterdam collecting props with a skip in my step from finding this maginficent piece of art to use as my inspiration palette. So, along with the above photograph, here it what we created…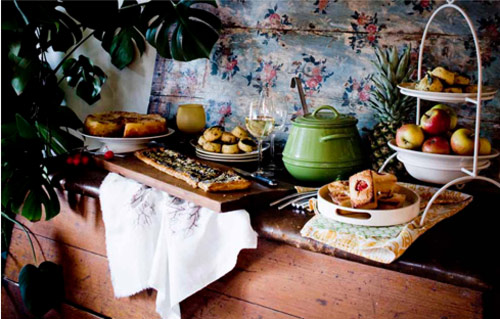 … a buffet setting that is rustic and wintry but warm, carefree & inviting. This is a double page spread in the magazine (it's ALWAYS best to see the images in print as they are much bigger, so if you live in The Netherlands, check out the latest issue of Maria to see the whole story and have all the recipes)…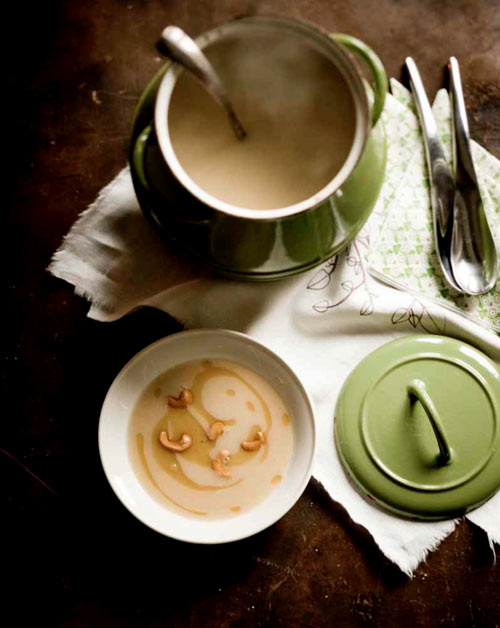 white winter vegetable soup with brown butter and cashewnuts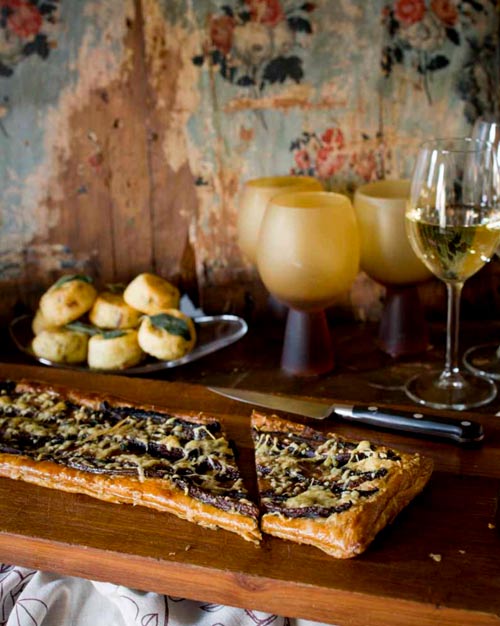 portobello pizza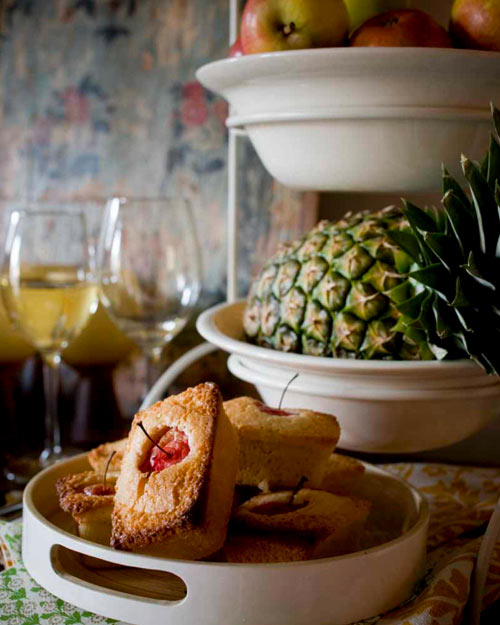 almond apple muffins – aren't those little apples cute? the girls loved making and eating these!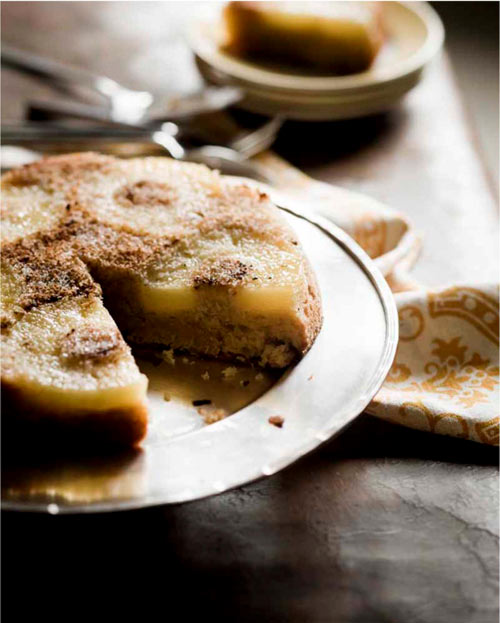 pineapple and coconut upside down cake.. which we ate for dessert than night for dinner and it was scrumptious.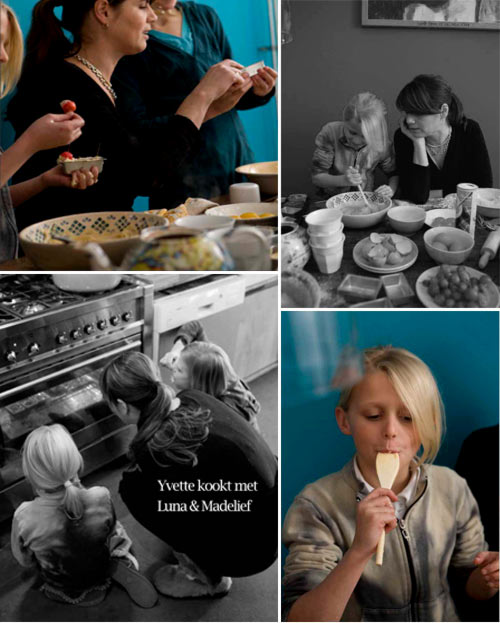 and here is Yvette cooking with Luna and Madelief.
Do you remember the sneak peek collection of props I showed you last month? Well now you can see what I created with them. The lovely props come from Juffrouw Splinter and my own props cupboards, with special thanks to Julie Arphi for lending me her gorgeous artwork for the day.
photograph credits…
magazine: maria
food and production: yvette van boven
photographer: jeroen van der spek
stylist: me
xx
Happy weekend everyone! Tonight French Boy and I are off to see Emiliana Torrini at the Paradiso and I can't wait. I'll see you fresh and energised on Monday, with another truckload of posts for the week which I hope will both inspire and delight. until then!