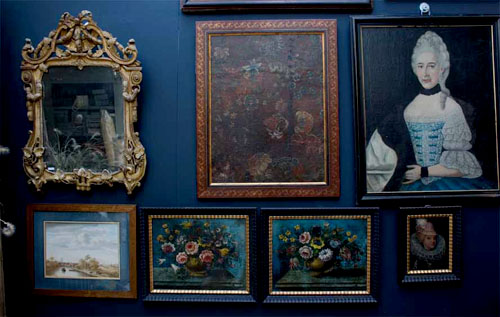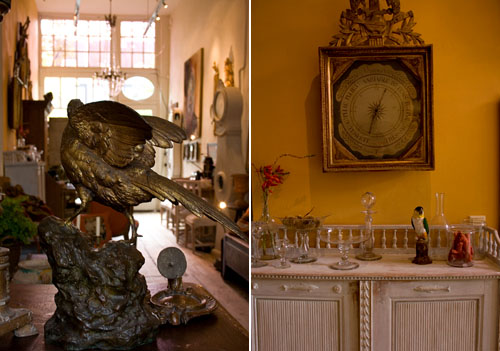 I know, jaw dropping right? But wait, there is more…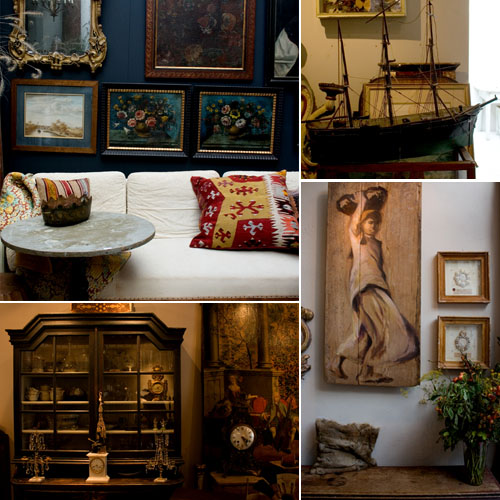 Welcome to interior designer Odette Welvaars antique boutique, and her daughter, artist Julie Arphi's atelier…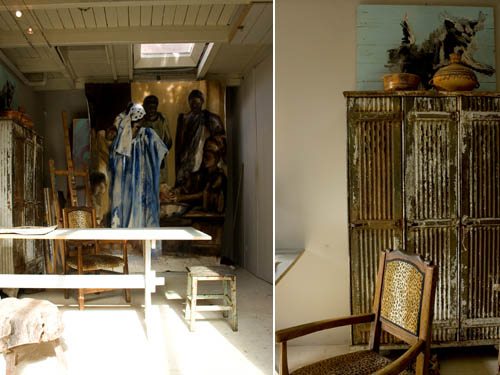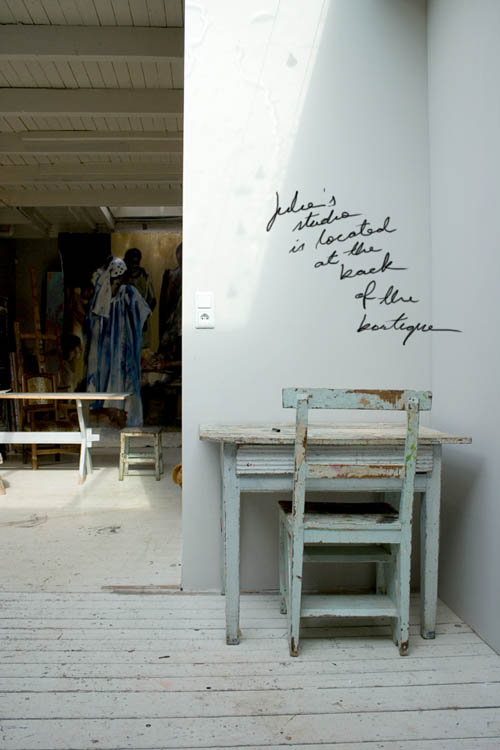 This special place is tucked in on the prinsengracht, just around the corner from the main antique quarter (the street that leads from the Rijks Museum, as you saw here). Everytime I walk into this antique + atelier I am transported into a wonderland of yesterdays – Odette sources the most incredible antiques around Europe, most coming from Sweden and France, while Julie's art takes my breath away…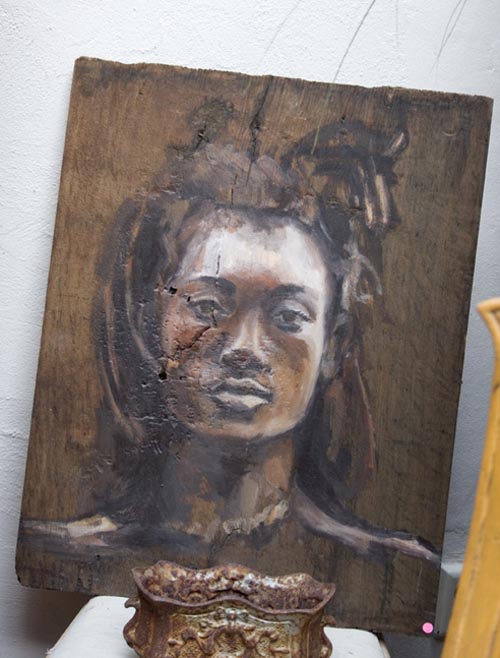 I have fallen head over heels for her wood paintings, and her studio out the back of the storefront is a dream.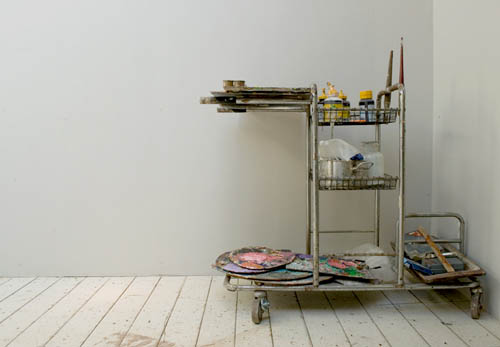 I look down and gasp – these stools are so beautiful, I nearly fainted when I first spotted them…
I look up and gasp again – magnificent chandeliers dangle from the skylight…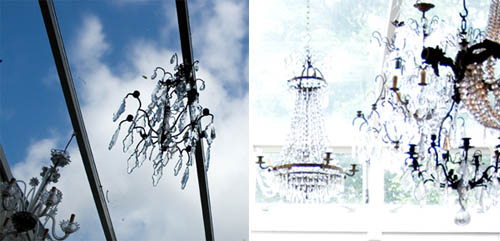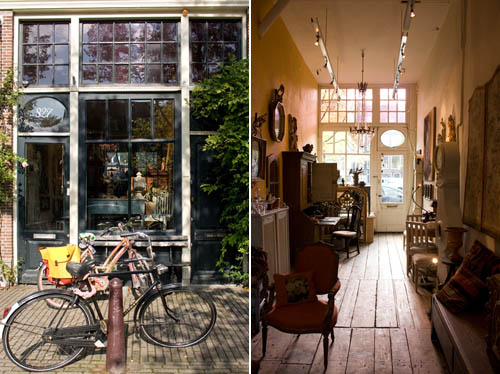 There is no website for the boutique so you will just have to be satisfied with this little sneak peek for the moment, until your next visit to Amsterdam! By now you must be getting a good idea of why I love my new hometown so much. Amsterdam honey, cheers to our one-year anniversary! xx
…………………………………………
PS. If you'd like more info about Odette or Julie's work, you can contact Odette on 020-662-4062, or Julie on 020-620 4074. The address is Prinsengracht 827, and the store is open from 11-8pm from tuesday to friday, and then 11-5pm on saturdays.
PPS I've had the pleasure of having a sneak peak through Odette's home above the shop. All I can say is this: gasp!shriek!sigh…it's incredible. Perhaps I can show you one day.