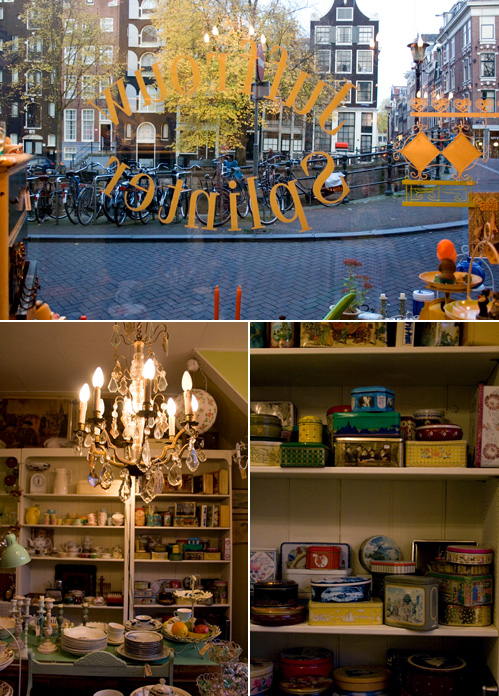 Last year when I first moved to Amsterdam I was quick to get out and walk the cobblestoned streets, on the look out for boutiques with beautiful homewares. There was one particular boutique that stood out for me on the bustling Prinsengracht, and before long I found myself hooked on stopping by for a peek inside, and more frequently stepping out of the store and strolling back along the Prinsengracht with a smile on my face and a basket full of vintage goodies.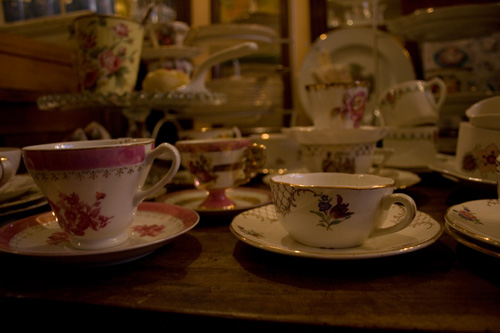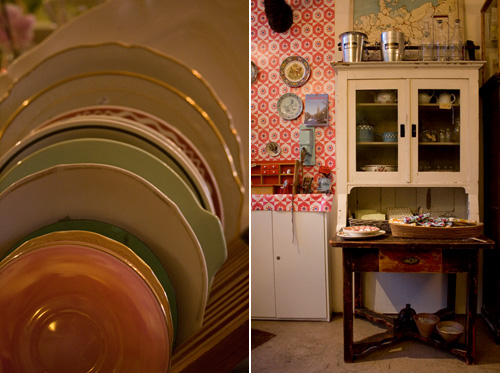 I speak of Juffrouw Splinter Curiosa, smack bang in the heart of the Jordaan area of Amsterdam, and nestled neatly on the edge of the nine streets. Owner Jolijn (pronounced Yo-line) Bosma has an eye for gorgeous furnishings. She sources her wares from all over Europe and has a great selection of vintage tins (I have bought a number of my tea and coffee tins from her store), glassware, silverware, and servingware. Just recently Jolijn expanded her store to include a downstairs showroom which is filled with old school desks, wall maps, painted tables and chairs…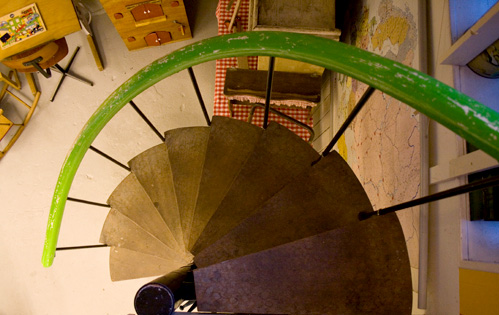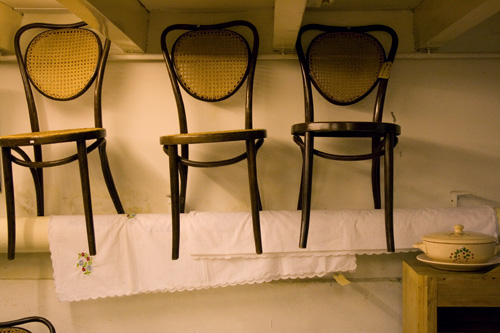 I'm always in here looking for things for upcoming shoots and le petit bateau. Just recently I had the pleasure of borrowing one of Jolijn's buffet's for this shoot which I filled with homemade jams and compotes.
Also worth a mention is that Jolijn has just launched her online boutique (I knew you'd be pleased to hear that!), so you can click here to take a closer look at some of the things she has in store. Although her site is in Dutch its super easy to navigate and if you have any questions, just send an email, she'll be more than happy to help.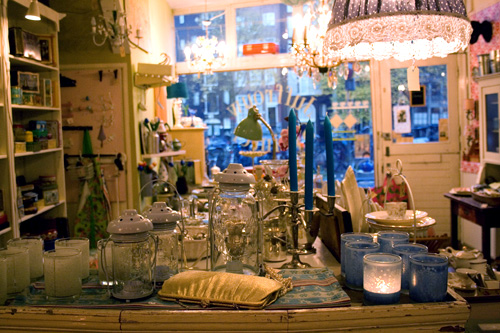 I hope you enjoyed this little peek inside one of my favourite stores here in my new home town, as part of of my one-year Amsterdam anniversary. More special Amsterdam-inspired posts coming tomorrow but for now, the clock has struck midnight and that means bedtime for me…bonne nuit mes amis…