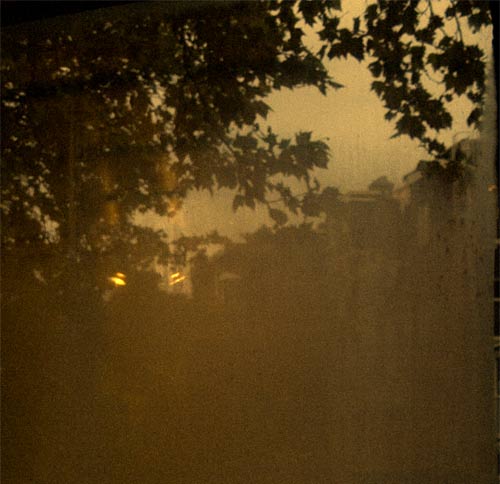 …and it's only a little after six. I am enjoying the cooler weather but I'm also a bit anxious about it, knowing well what winter means here – dark days, cold cold air and rain rain rain. with a little more rain. on the rain.
But! It's not winter yet so I shall not fret.
Today was another rather eventful day, and in between my work I…
1. had a conversation with a lovely lady in her 70's, who has lived in the same apartment in Amsterdam for over 65 years. I couldn't help ask her a million questions, and she obliged and told me how people dressed 50 years ago, so elegantly, and that the street below her apartment was one of the most fashionable, now, not so much. We shook our heads.
2. was riding behind a woman who got her front wheel caught in a myriad of tram tracks and went head first into the tarmac. I stopped and tried to help her up, she was in shock but not badly hurt. People, please please please don't get your wheels caught in the tram tracks, it's terribly dangerous.
3. caught a few minutes of Bargain Hunt while I was eating my lunch – one of the best episodes! Tim Wannacott is classic, what would he be like as a dad, or grandfather? hilarious, or terribly embarrassing? I wonder how I would do on that show, the auctions look like lots of fun.
4. uploaded my guest's next post! But she did all the work as you can see, and all the traveling – check out where she has taken us this week (thank you zoë!).
5. took loads of photos. but those, i cannot show you yet.
I hope you've enjoyed this week's post. Do you feel like I'm holding back? I am, a little. Because I have so much going on, and so much I want to tell you but want to be able to have longer moments to tell you whats going on, rather than rush rush rushing posts. I don't like to rush.
Bon weekend!
xx
PS I've been thinking that it's time that I have an assistant, but I just don't know. Thoughts?