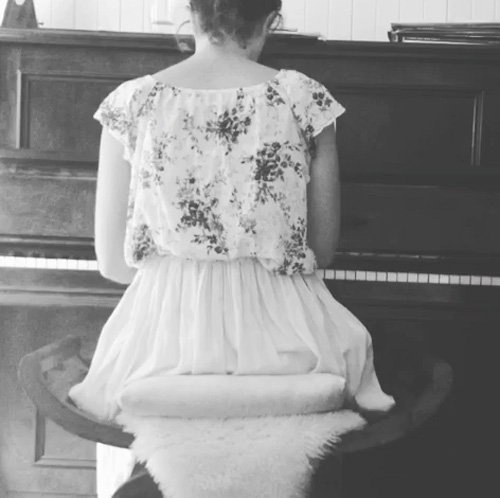 Dear friends,
It's been many years since I explored sound here on my blog. And many years since my very first public piano recording. With your enthusiasm and praise I shrunk away, too timid to try again in case the next piece wouldn't be as well admired. Life moved on but the music stayed in my heart.
This year, in working to open my heart ever more, I've decided to play again. For me. And to share it with you. Freely. Each month in 2014, I will upload a new piano composition: My heart's voice. Each piece will be recorded in my own home on an old wooden semi grand borrowed from a friend, complete with ambient sound from my home & neighborhood. With each piece I am striving to let go: Let go of perfection; let go of expectation; let go of self.
There will be mistakes. I will not edit the compositions. These will not be professional recordings.
I offer each composition to you freely – you can download them and add them to your music collection, to take with you as you journey in your creative life. I recommend listening to them with your headphones so you can hear the birds singing in the background, and the pedal creaking, the keys clicking.
At the end of the year, in its roughness, will be an album. Here is my first piece, titled Of Time & Light.
This is my heart's voice.
With Love,
Pia xx