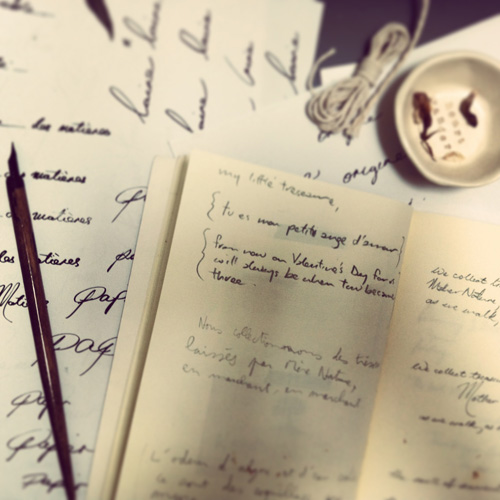 Today I've been handwriting some quotes and French words for Little Treasures: Made by Hand in my diary, using pen, ink, and pencil. I'm about to scan them and insert them into some of the pages of the book. We are in the final stages of design, with text edits almost finished. I've written an update on the campaign page, click here to read all the details.
It's been a fabulous start to the campaign so far, in just a week we are 18% closer to reaching the target. There is still a long way to go though.
Is there anything in particular you'd like to know about the book? Anything you'd like me to share? If so, comment on this post and I'll answer your queries as they come in.
xx