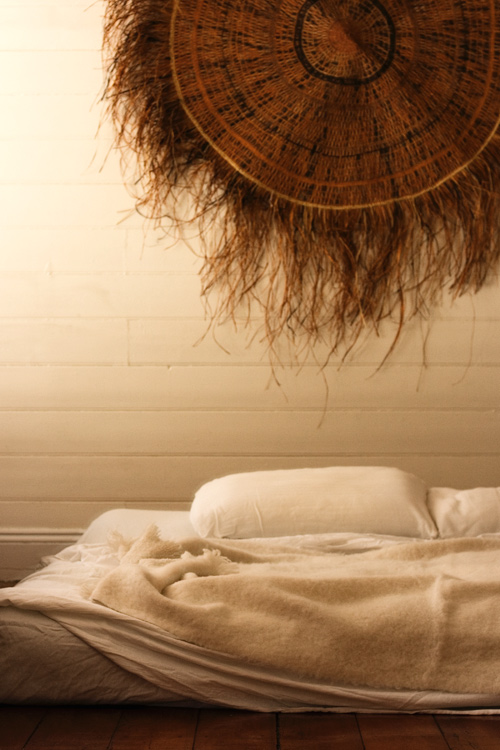 "camping in the living room", all photographs in this post by Pia Jane Bijkerk
Do you remember a while ago I talked about Victoria's exhibition in London, called Other People's Houses? (click here to read my original post about it). Although I'm months behind I wanted to show you some of the photographs I submitted for the exhibition which you can now view in full, online.
I took these photographs back in April when we had just moved into our new abode, relocating from Amsterdam to Sydney. Of course this new abode is very different to the little green houseboat, and it's taken quite a while to get used to, but we are slowly settling in, and slowly getting into the swing of life in Sydney. A lot has changed inside the house since I took these images: for one we're not sleeping on the lounge room floor anymore (as seen in the above photo) and two, all the boxes from Amsterdam have been unpacked.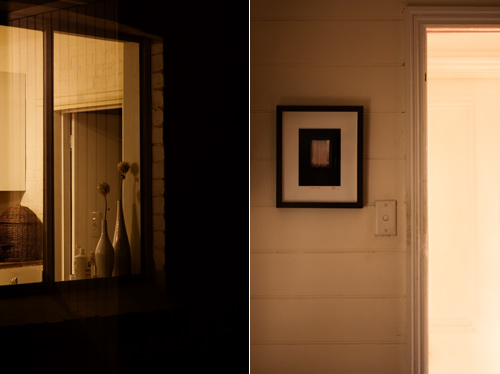 "peeking through the kitchen window" and "it still wanders"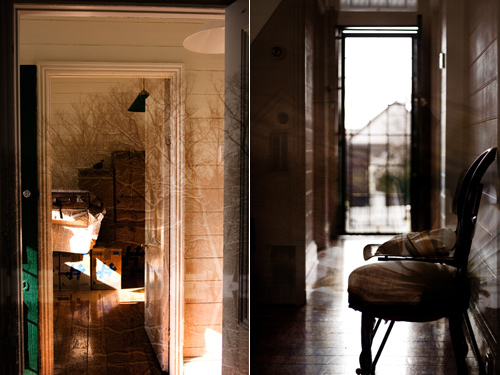 "memories and boxes" and "hallway of sunlight"
Over time I'll show you more snippets as I progress in making this house a home, but for now, I hope you like these photographs.  I love – for those who own a copy of my book, My Heart Wanders will already know – creating double exposures, so for this project I chose to combine two or more images within several of the photographs as my heart and thoughts were very much  in two places at the time – Amsterdam and Sydney. So you'll see some images have soft exposures of the Amsterdam winter combined with 'real time' stills of my surrounding interiors.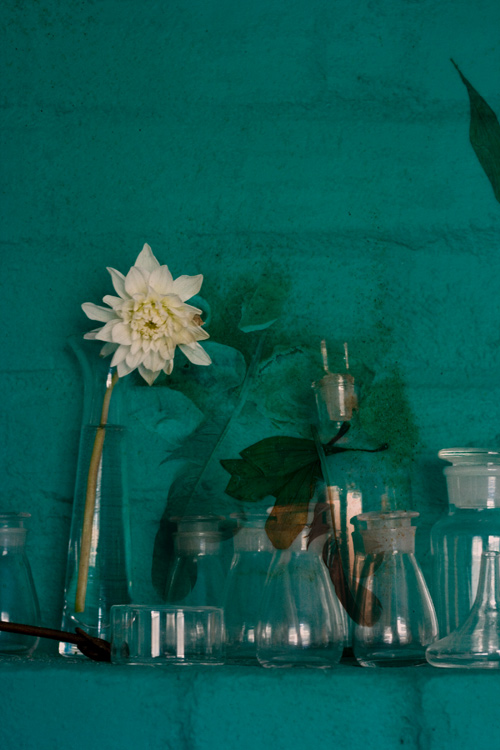 "the green wall"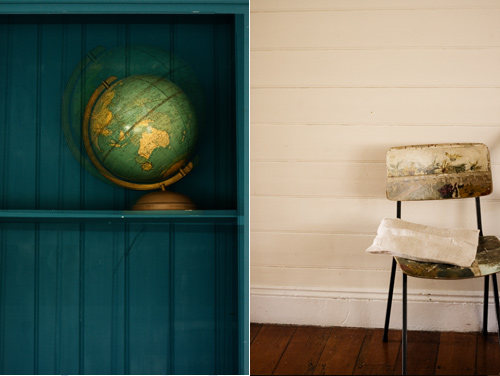 "the worlds we create" and "the chair"
For more information about the images and the exhibition, please click here, and if you are interested in purchasing any of the images you can contact Victoria directly, details are here. There are 10 exhibitors in total, so be sure to check out all of their images too – it's like peeking through people's windows at night, but all over the world at the same time. Fascinating.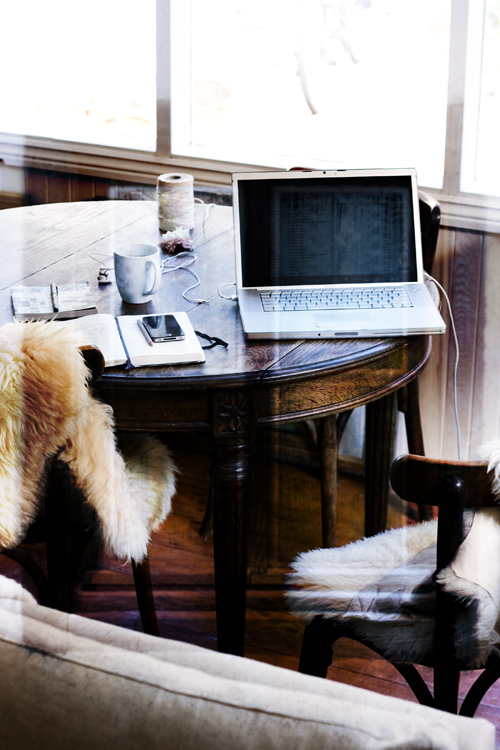 "temporary office"
I realise my posting has slowed dramatically over the past few months. There is much I'd like to share with you, and I hope to be able to catch up over time. Thank you so much for your patience, support and loyality mes chers amis.
xx