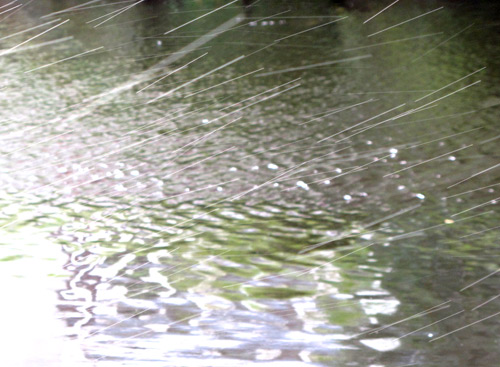 This morning I woke up to a beautiful sun shower. The rain looked like tiny, thin light beams falling from the sky.
Yesterday I had an idea. I have a collection of beautiful things gathering here in my little boat home – sweet treasures that have been given or sent to me, and lovely pieces I've been meaning to show you for some time. So instead of letting them gather & gather in the hope that I find time to share their stories with you, I thought that starting next week, I will take a photograph of each item every day and post them here in the (blog)house. I won't write about the item, I'll just post a photograph and maybe share a link or two directing you to where the item came from.
Would you enjoy that? I hope so.
And here is something I came across via vanessa during the week which I thought was rather fabulous, funny and oh so true. I've printed it out and taped it to my wall as a reminder, you might get a kick out of it too (find it here).
Enjoy your weekend, mes amis.