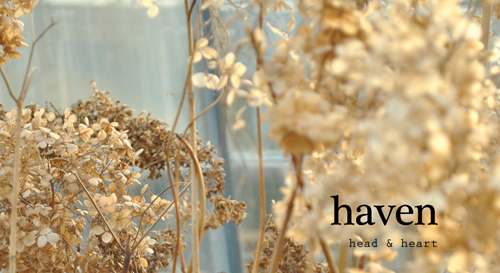 I'm not the least bit bashful to admit that I'm quite alot in love with haven workroom.  This wonderful atelier based in London is run by New Zealander Cassandra Ellis who creates custom-made contemporary quilts, cushions and lampshades from vintage silks & cottons, as well as restoring and up-cycling vintage furniture. It's a dreamy space (both online and offline) of inspiration, great ideas and loads of gorgeous fabrics for making all kinds of marvelous…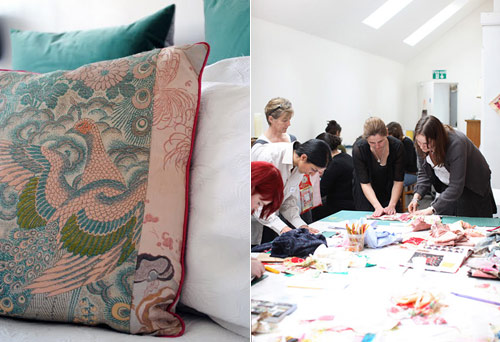 Cassandra runs quilting workshops at the papered parlour (i'll write more about this fab place in coming weeks), and has also recently started taking orders for quilts made with your own personal collection of fabrics (read more about it here)…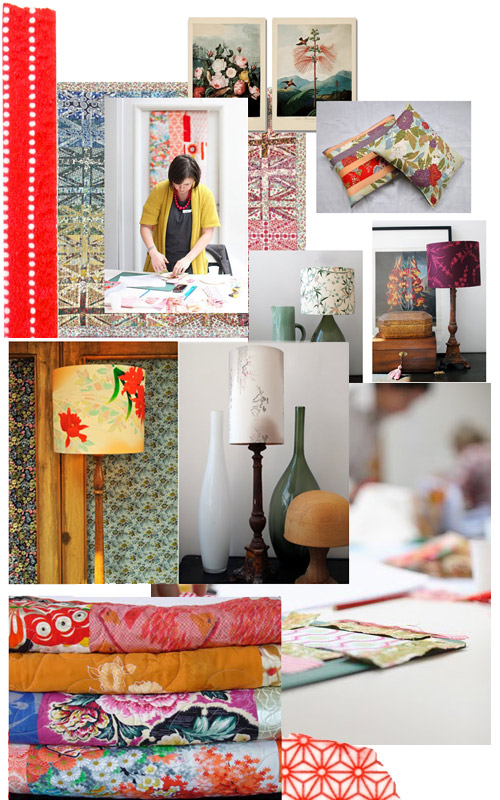 …a little montage of inspiration I compiled from haven workroom.
A couple of weeks ago while I was in isolation-writing-retreat mode, Cassandra wrote to me with a very special thought: she wanted to offer you guys, my dear readers, one of her beautiful handmade cushions in lieu of my absence. I thought that was the sweetest and most thoughtful idea ever!
So we chatted back and forth (a bit of "no don't be silly!" from me and a little of "it's my pleasure, don't think twice about it!" from her and so on) and I decided that instead of announcing her offer to you then when I was not blogging so much I decided to wait until today, in celebration of me (and hopefully you) being back regularly here in the (blog)house…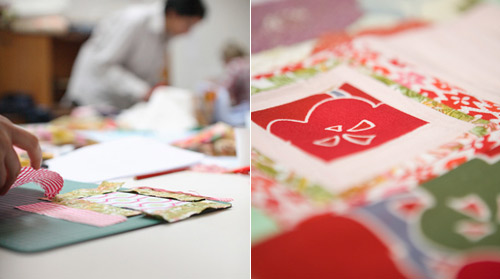 Cassandra even let me pick out the cushion to offer you from the haven workroom online boutique and since I know how much we all love shades of aqua, turquoise and ruby red combined, I thought this one would be utterly perfect…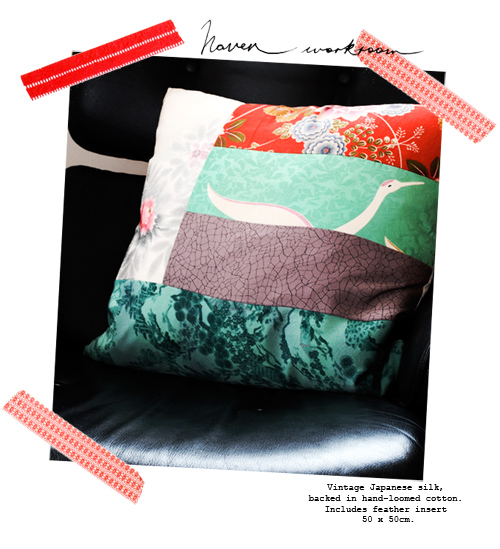 This gorgeous cushion is made from vintage japanese silk backed in hand-loomed cotton and measures a generous 50 x 50cm, for more of a look-see, click here.
Now I must admit, I'm a little envious that you guys get a chance at owning this cushion! But I know you will love it as much as I would and that makes me happy. So what do you have to do to be the lucky recipient? Well I've decided that it would be wonderful if you could all visit cassandra's blog, website, or shop – have a browse, have a wander and then all you have to do is leave a comment below: It's about sharing the love really.
That's it!! That's crazy good.
I will choose and announce a winner randomly via some fancy-random-selector-computer-application-thingo this Friday, May 7th. But you have to make sure you have left a comment on this here post otherwise you will not be in the draw. Cassandra will send the cushion to you the following week.

As you know, giveaways don't come by here regularly (the last one – and first one – was over a year ago!) so you know then that this is super, super special.
Thank you dear Cassandra! And thank you, my dear readers,  for your company, generosity, enthusiasm and encouragement over the past 2 or so years that I've been a blogging lass.
xx
PS tomorrow I will announce the details of the amsterdam: made by hand book launch! Oh, this week in the (blog)house is already so gooooooooooood…