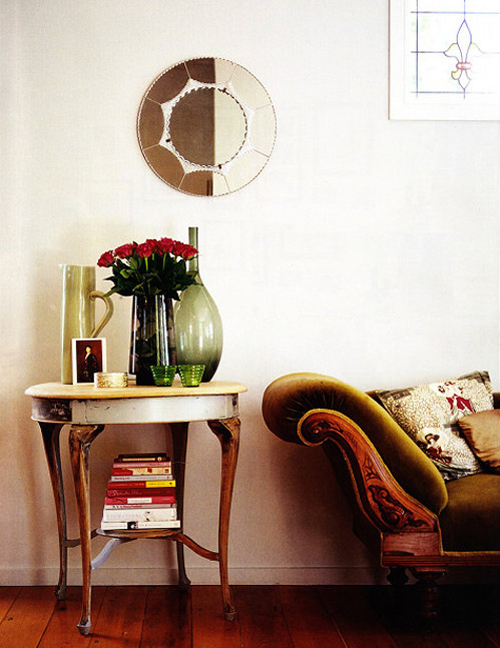 Cassandra's  beautiful old home in New Zealand, as photographed by Matthew Williams.
Perhaps you are like me and are guilty of collecting fabrics upon fabrics which you want to make into a quilt but never find the time? Well, yesterday while I was reading Cassandra Ellis' (from Haven Workroom)  beautiful blog, I was thrilled to find out that she is now taking orders for quilts made with your own personal collection of fabrics! It's a wonderful idea, and Cassandra's style and designs are stunning, she is one of the rare people I would give my pile of precious fabrics to without hesitation.
Read her original post about how she serendipitously came upon the idea here, and click here to find out about pricing (follow the link to 'our goods', 'quilts', then  'download pricelist').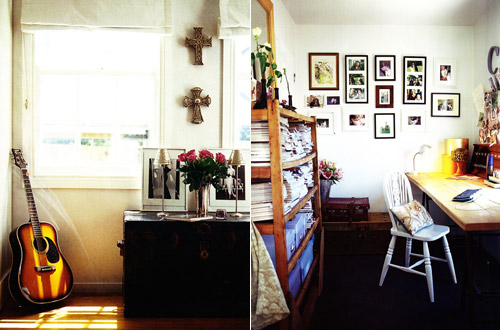 For those of you who are new to Cassandra's work, let me introduce her to you. Back in 2002, Cassandra started a business called Haven Workroom in NZ. Then it was a gorgeous little store selling high-quality hand-made homewares (which sounds like my little indigo, but no doubt much, much nicer!). A little while ago, Cassandra packed her bags and moved to London and re-created Haven Workroom into an atelier making bespoke contemporary quilts as well as restoring and up-cycling vintage furniture. Cassandra's aim is to keep artisan skills alive and relevant. Her quilts are contemporary and one-of-a-kind, made from vintage silks and cottons combining Indian, English, Asian and Eastern European textiles.
Take a look at her quilts right here.
The photos you see above and below are from Cassandra's home back in New Zealand. I love her eclectic yet cohesive collection of homewares displayed throughout each space. It's a home filled with soul…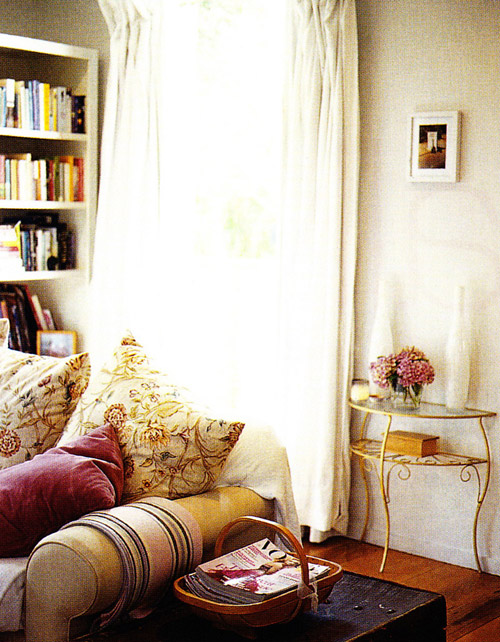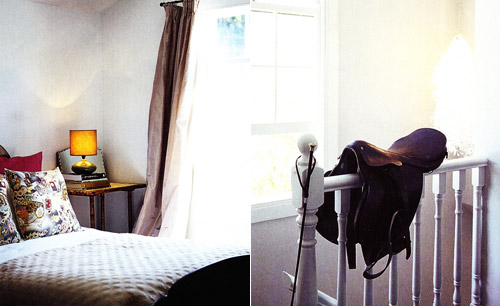 Beautiful, non? Oui! But you know I was going to say that.
I don't know about you but for me, this week's posts about talented female artisans and their work spaces has been truly inspiring – first  it was Tracey Deep, then Harriet Goodall and now Cassandra Ellis of Haven Workroom. Be sure to check out all the links attached to each post as there is more inspiration to be had than what I have shown here.
Have a great weekend mes amis. See you on Monday!
xx
PS I am over the jetlag and flu now – yay! Thanks for all your well wishes.