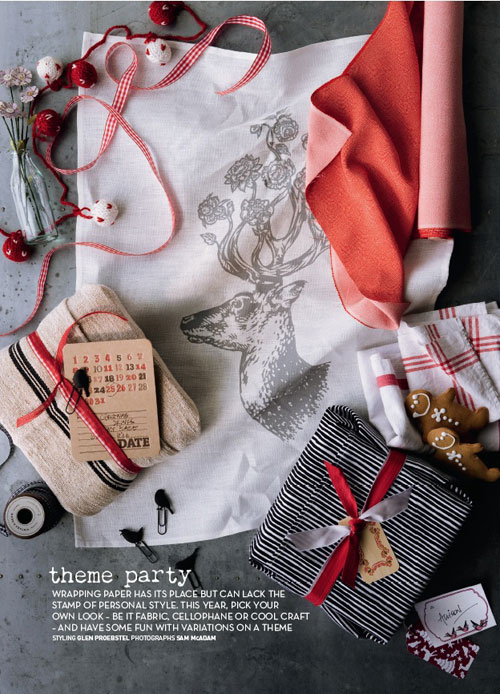 theme party, styled by glen proebstel and photographed by sam mcadam for inside out
Can you believe it's only 7 weeks until Christmas? I cannot. This year I'll be spending it back home with  my family, soaking up the sun and enjoying the festivities, beach side. I am keen to do another holiday decorating ideas and gifts bonanza like last year, with my 'enhance the everyday' styling philosophy, I hope you are looking forward to it as much as I am. I've been collecting all sorts of goodies and ideas to share with you and I'll start them in a few weeks (must finish book first!) but for today, I wanted to get you into the spirit and excitement of the holiday season with a sneak peek at the inside out Christmas issue. The Christmas issue is one issue I never miss – full of beautifully decorated homes, holiday decorating essentials that are often handmade, and a fabulous menu that is always a visual feast (I've heard on the grapevine that this issue features a wonderful maggie beer's turkey story).   This year looks to be just as fabulous and I can't wait to see it in person. Lee Tran Lam, deputy chief sub editor of inside out has kindly obliged and offered us (that's you and me) a rather exclusive peek at some of the pages inside, would you like to see?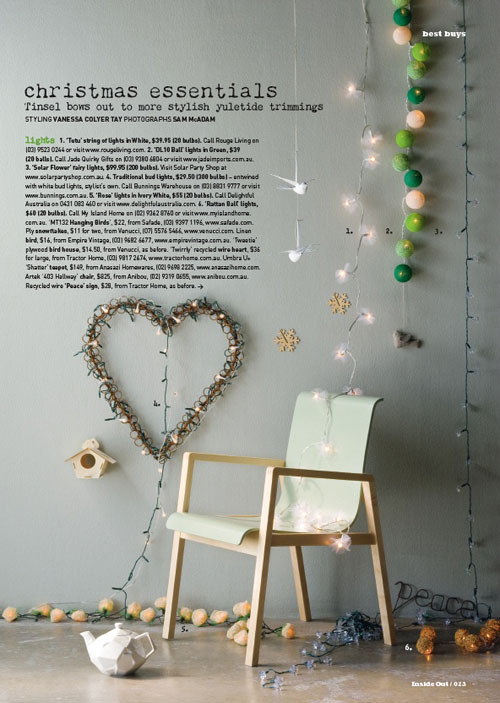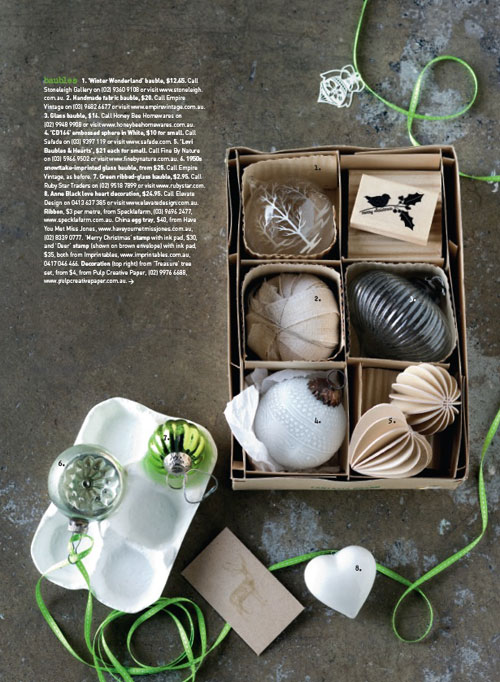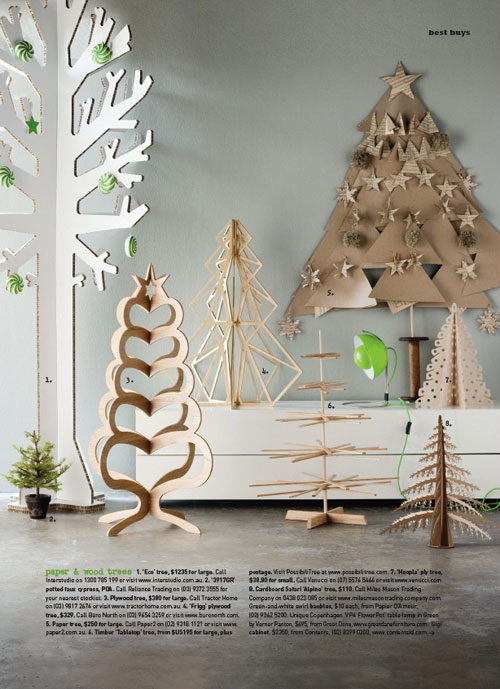 styling by vanessa colyer tay and photography by sam mcadam .
I love those paper and wood trees. The one on the wall reminds me of my cardboard tower, remember? Oh that was fun. Here's another little sneak peek inside the magazine…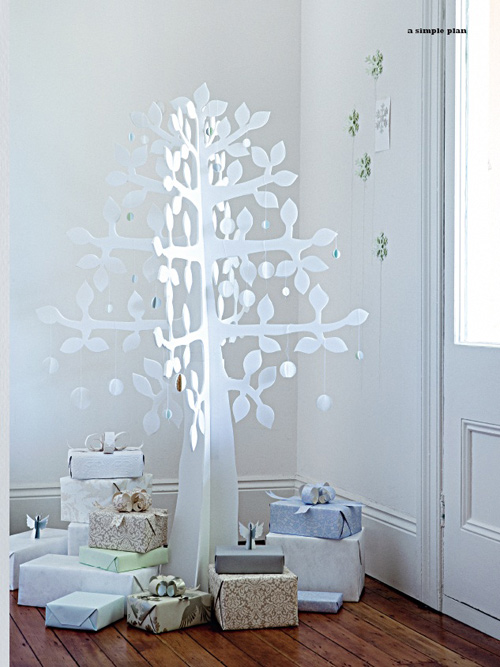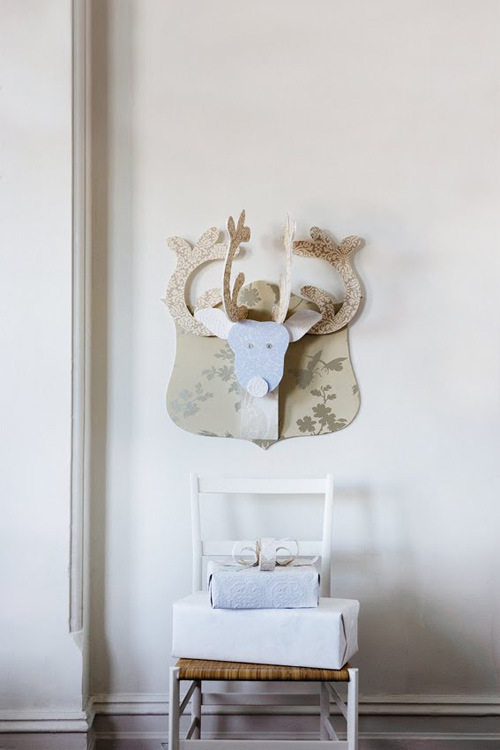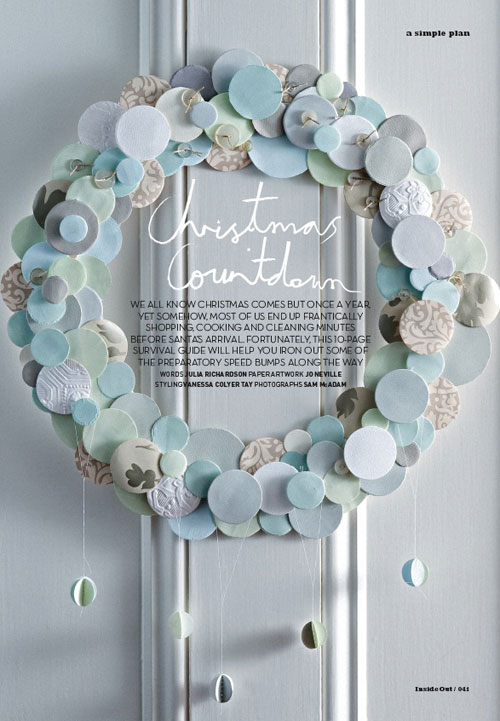 The story above is featuring some of the paper work of Jo Neville. Jo has a fabulous all-things-papery boutique in Sydney called Paper Couture.  It's a destination for stylists and lovers of paper but not only for the incredible stock (and location) but also for inspiration.
You can find out a bit more about the Christmas issue of inside out by clicking here and here. Thank you very much for the  sneak peek Lee Tran!