How incredibly inspiring is this home of basket maker Harriet Goodall? Set in a small town near the beautiful Southern Highlands in New South Wales (Australia), Harriet and her husband Mat have set up home in this rented cottage and have filled it with all sort of found and handmade objects.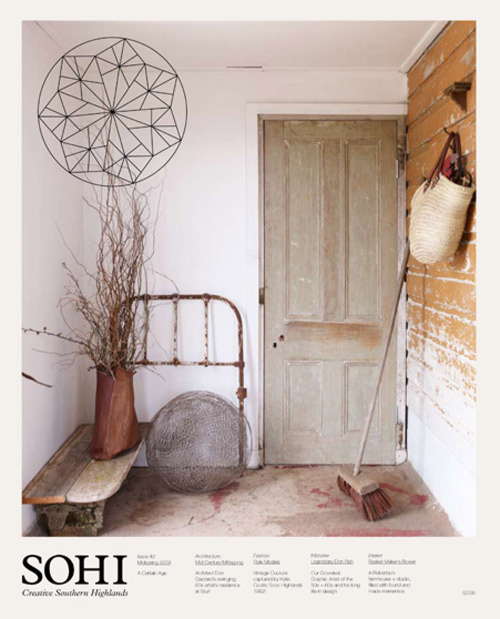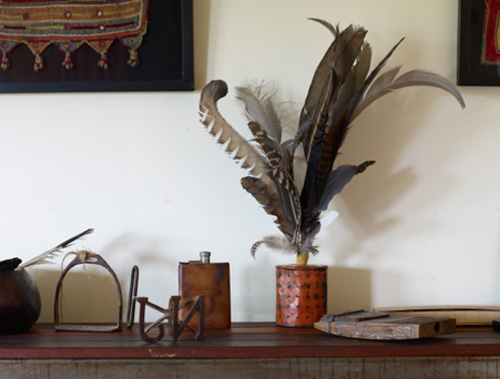 I'm not going to go into it further because Sohi magazine has the whole scoop here – I suggest you make a cuppa, and read every word.
Not to mention this new magazine Sohi looks completely wonderful and I really really want to get my hands on a copy – it has my ethos aaaaall over it. If anyone out there has copies, and you live in or near Sydney, could you save/collect them for me? I want to devour every page when I get back there. Perhaps I need to move to the Southern Highlands to get a copy. I will if I have to.
xx
PS seriously thinking about basket making. Not that I need another project but wow, don't you think it would be a fabulous hobby?
PPS if anyone knows more about Harriet Goodall (I can't find her in the web), please tell me more, I'm very interested in her work.
…………………………………………..
images by Todd Sutherland, found on the ever-lovely Concrete & Honey.