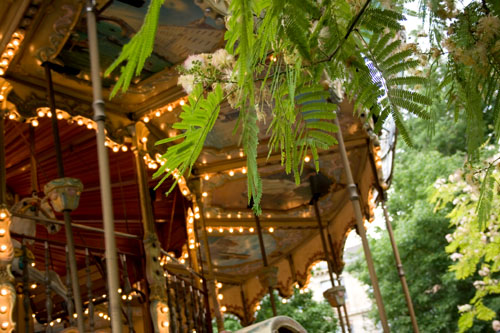 okay okay, let's have one more bit of fun before we officially declare this week started… so this is it, the final soundscape from my last trip to Paris. I hope you've enjoyed these ones as much as I have enjoyed recording them. Please press the play button below to be transported to the magnificent carousel at the foot of the hill of the sacre cœur, where we sit and listen to the children playing (and crying as you will hear!), the breeze blowing through the tree tops and edith singing one of her fabulous tunes. It was a rather magical moment that I hope you enjoy too…
Audio clip: Adobe Flash Player (version 9 or above) is required to play this audio clip. Download the latest version here. You also need to have JavaScript enabled in your browser.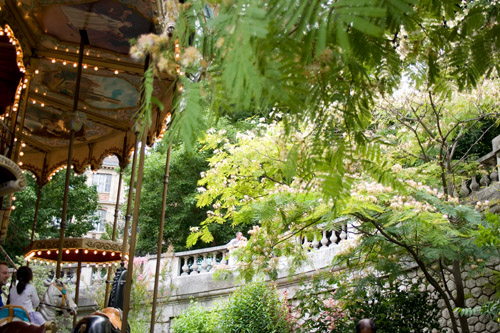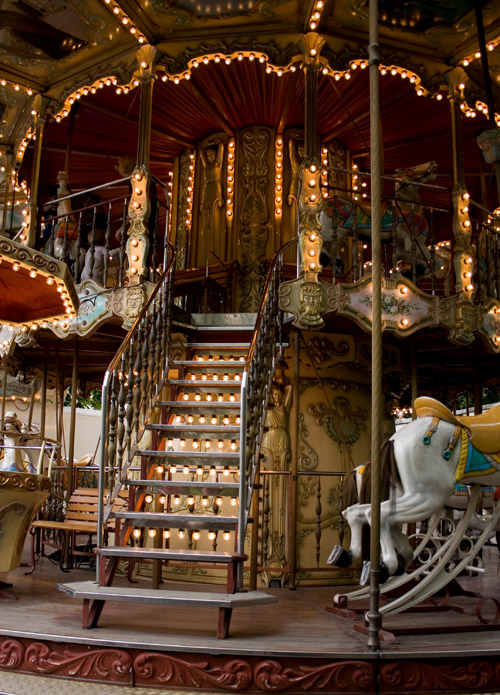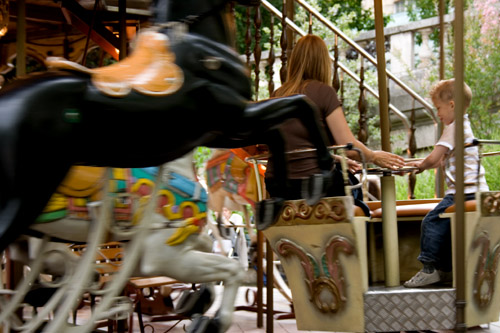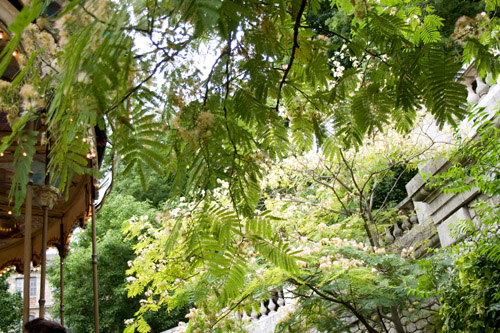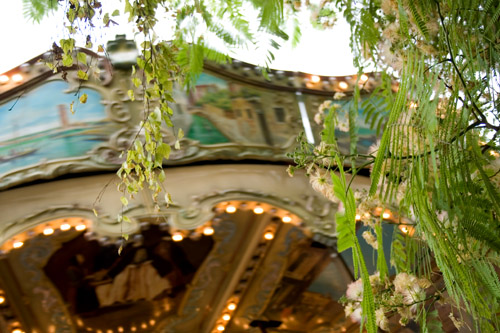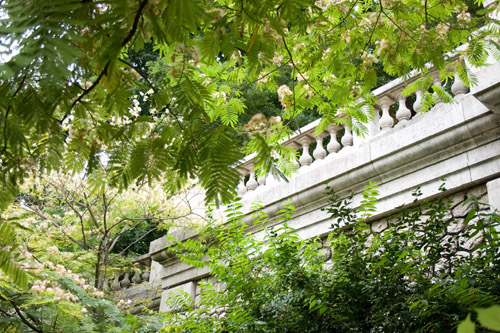 Author's note: Don't do what I did… I was sitting on the bench watching the merry-go-round intensely while I snapped photos, observing the action of all the kids going around and around. I turned away after half an hour of watching, looked at French Boy rather pale and said "I don't feel so well".
After that we walked to Le Progrès for a drink and it took me a good hour before my nausea subsided.
The End.