Amsterdam is an overwhelming, overflowing creative melting pot. And whenever I get the chance I like to give the pot a bit of a mix and see what surfaces. Then I carefully extract it, analysing and scrutinising this new found beauty for all our benefit, right here under the roof of the (blog)house. So what have I found for us today? The very fresh, very funky, and very very hip, MIR jewellery range…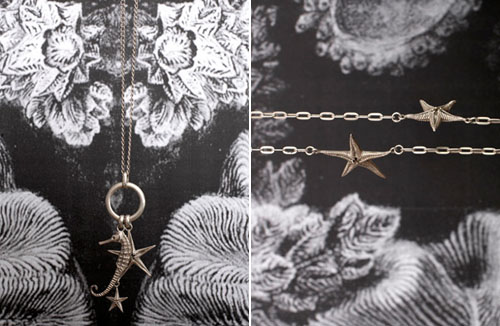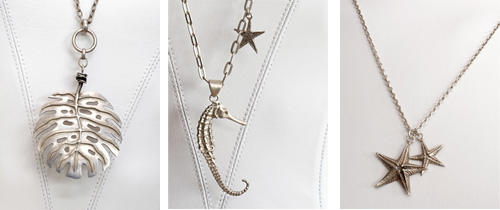 You've all guessed why I love it so – designer Mirjam de Haan takes her inspiration from nature. And with this new range she has looked to the sea, with cuff bracelets that look like silver-dipped coral, pendants in delicate leaf shapes, starfish and seahorses.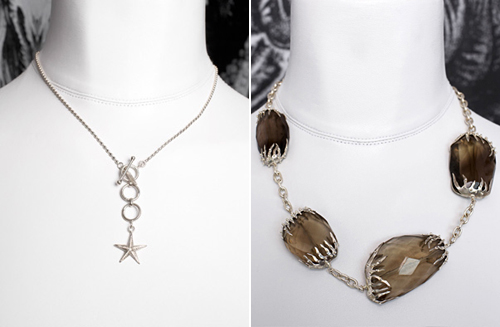 "In a world where mass production is the norm, MIR prefers to retain the delicacy and sensitivity of handcrafted pieces. MIR jewellery is handcrafted to the highest standards." Designer Mirjam de Haan

There are two ranges, the prêt à porter which includes the gorgeous coral piece you see above, and haute joaillerie which includes one-of-a-kind designs like this exquisite smokey quarts pendant on smokey quarts bead chain, featured below…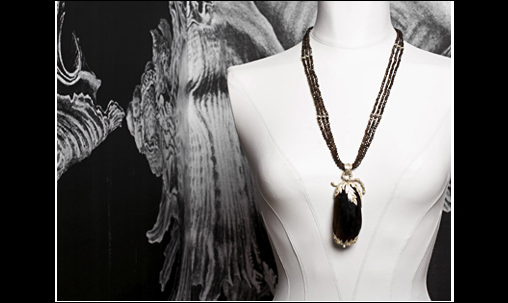 The range includes chunks of amber set on delicate bead chains, a jaspis pendant which I adore, turquoise rings and cute charm bracelets. Click here to view the full range on the just launched website.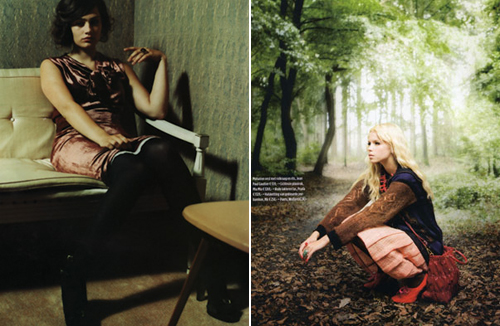 This new range from MIR is so fresh on the scene that it has barely hit the Dutch docks. It has been featured on fashion shoots for Gala and La Vie En Rose (above), and I have no doubt you will be seeing these stunning pieces in more of your favourite magazines throughout the year, all over the world. I myself will be featuring some of the range in a shoot next week and will be sure to show you what we create. That's if I can remove it from my own neck and arms and ears. Habit of occupation. I love my job!
All images courtesy of MIR . For stockists, click here.