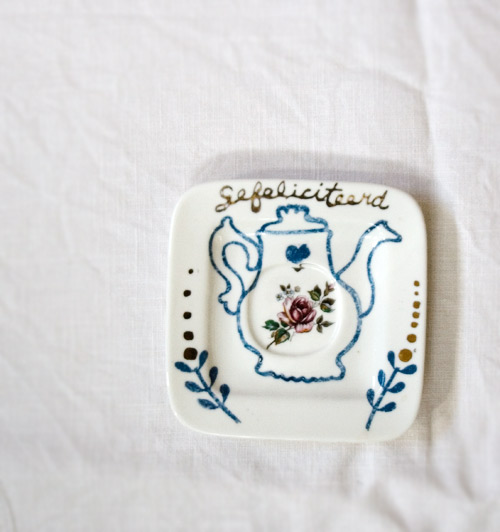 …given to me by hilde tempelman from atelier tempel here in amsterdam, on the day of my booksigning back in June. It says 'congratulations' in Dutch, isn't it super? I adore Hilde's work. Click here to see some pics of Hilde's studio which we visited during the Amsterdam: Made by Hand wander.
I hope you are still enjoying this sweet treasure series because I have a few more for you next week. Also Marjorie has posted her second recipe from her autumn menu in the (blog)house kitchen! Check it out right here.  Have a lovely weekend mes amis!
xx
PS oh and I nearly forgot, today is our 3 year anniversary of living in Amsterdam! That means it's been 3 years since we first moved into our little boat – I can barely believe how time has flown.