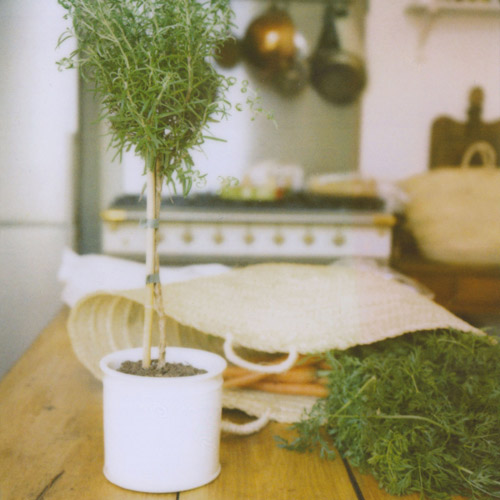 all images in this post are by photographer Jen Altman
Today and for the month of October,  I'm delighted to welcome a very special guest cook to the (blog)house. But before I introduce you, I want to say a big thank you to Yvette for holding up the fort for so long! She was so self-sufficient –  baking up irish tea brack when the mood & weather struck, serving up rhubarb compote, and sharing some Dutch Fare with us all among so many other delicious recipes over the course of the last few months – beside taking full advantage of her enthusiasm to cook for others, I got very used to her company. Alas, we must say au revoir to my dear friend Yvette for now, and let her enjoy the fruits of her labor with her new cookbook, home made.  Merci Yvette,  for being such a generous, wonderful, fun guest. Until next time!
…………………………………………
But with this au revoir comes a warm and heartfelt bonjour! to our new (blog)house kitchen guest.  Would you like to meet her? Not only is this special guest a very talented cook, inspired by markets and small artisan producers, but she also runs cooking classes and market tours, hosts wonderful evenings called "dinner with the cook", and is committed to living a sustainable life.  When she moved to Burgundy in France, she ditched her car and as she says so eloquently  "took to the proverbial "French bike" adorned with a basket of market produce and flowers as my preferred choice for transportation."
Please join me in giving a very warm welcome to Marjorie Taylor, the cook herself from one my of favourite places, The Cook's Atelier…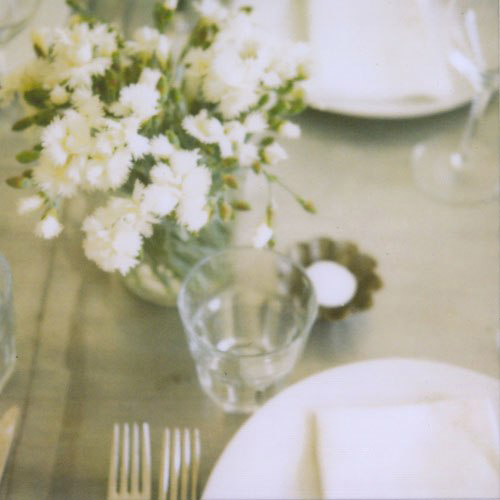 Marjorie has prepared a fabulous Autumn menu, just for us here in the (blog)house, each accompanied by beautiful photographs she has taken herself. And during the month of October she will be sharing a recipe or two from the menu each week, starting this week with the entrée. There will be 5 recipes altogether. Marjorie notes,
"this menu is the perfect example of an autumn menu for dinner with the cook, or the type of menu that we would prepare for a market tour and cooking class.  Everything is made from scratch and guests enjoy a convivial dinner at a long, zinc topped French farm table.  Dinner with the cook is like a supper club, only guests help prepare the menu for the evening. "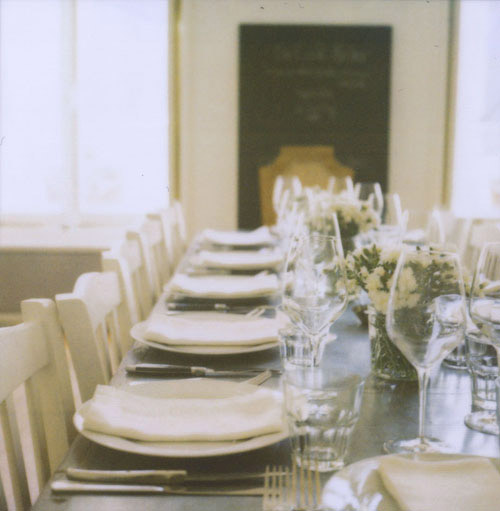 How utterly marvelous. Thank you dear Marjorie for taking the time to share these amazing recipes with us, and to give us all a delicious taste of what dinner is like chez vous.
Mes amis, I hope Marjorie's October-long stay in the (blog)house kitchen will inspire you in your own kitchens. Perhaps her stay will also inspire you to enjoy a weekend in burgundy, dining at The Cook's Atelier table. Perhaps we could go together.
……………………………………………………
Click here to view Marjorie's first recipe, Roasted Cream of Cauliflower Soup.
All images in this post are by photographer Jen Altman.