Mes amis, do you remember last year I wrote a post asking for childrens clothes on behalf of  House of Orange, the agency that represents my styling portfolio here in Holland? The request for clothes was for their charity organisation – Orange Babies – which works tirelessly to help HIV infected women and their children in Africa. To jog your memory, click here to read my original post about it, and also the post with the postcard  photographs (pictured below) we made displaying some of the clothes sent in, featuring some seriously sweet local amsterdam kids…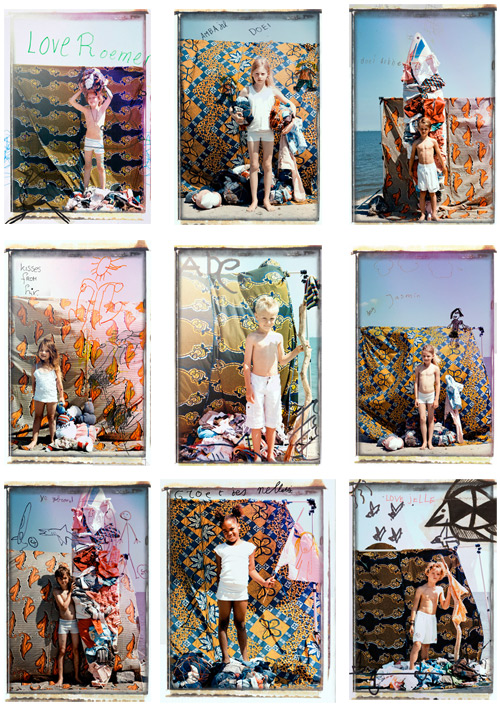 I'm pleased to let you know that the clothes made it to the children in Namibia and House of Orange wrote all about it on their blog last month. They wrote a post about each of the 6 days they spent there, including the day they held a little fashion show for the kids. There are heaps of photos, and the posts are inspiring and very moving. Click here to read them all, and be sure to scroll down to the end of the page to start with so you can read the days events chronologically.
It's wonderful to see and read the results of this special project  – to know that the clothes that were sent in have made it to their destination. 3 cheers for House of Orange and Orange Babies, and thank you again to all who sent in clothes.
xx