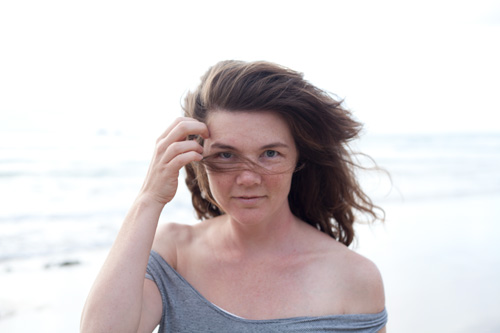 A few weeks ago, just before I finished writing my last blog post – 'being enough' – I serendipitously received an email from RAW beauty talks asking if I'd participate in a challenge today (Wednesday April 30, 2014) to post a photo of myself on my blog without any make-up, photo editing or filters – completely raw.
As those of you who have followed me from the early days of my blog will know, I rarely post an image of myself. And I'd love to tell you it's because I'm really shy, modest and/or want to keep some anonymity. But truthfully, it's because of a much simpler reason: I believe I'm ugly.
I've always been interested in learning more about my inner workings, connecting with my inner world, but it wasn't until I became sick last year after my last book feat that I changed the balance of things in my life and started to focus less on work and more on my well being. These past few months in particular I've been working on letting go of old self-beliefs, letting go of old perceptions and welcoming new ways of seeing my world.
When I agreed to take the challenge, all those thoughts about how I look came up louder than ever before as I wondered how I was going to be able to do this. Although I rarely wear makeup, the biggest challenge for me comes simply from posting an image of myself where I am not turned away from camera, and I haven't cropped it, photoshopped it, or added a filter. I'm a photographer after all, purposely behind the camera, seeking to enhance the everyday, being asked to let go of all that to create dialogue between you and I about the pressures we face in how we look, and the socially constructed notion of 'beauty.' Big challenge. Big ask. Here goes nothing…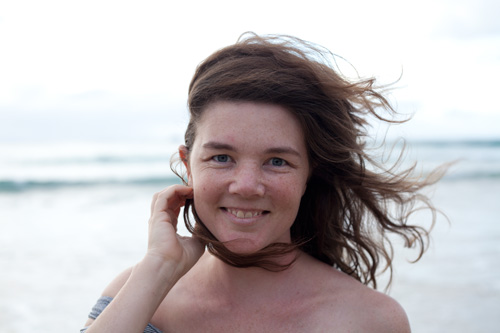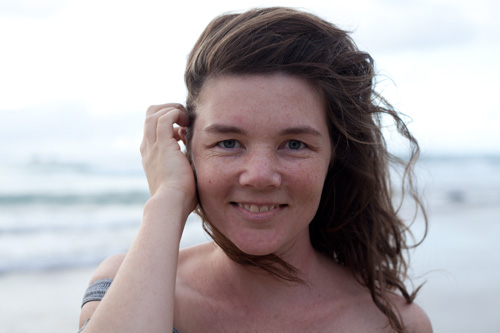 Today, while looking at these photos I see my ugliness, I see all my faults, and I hear the unpleasant words used to describe my face and body over and over again as a young girl and young woman, but now each time I think those things, I'm releasing them instead of holding on to them. And as I release those thoughts there is then space, and in that space I have made the choice to only allow a new, positive perspective on myself to fill it.
These photos were taken by Romain on Monday, while the three of us were on a mini break in Byron Bay. It was a cloudy afternoon after a stormy morning, and the 3 of us spent a few hours playing at Watego's Beach. With nothing but white sand, rocks, and ocean to entertain us, we had a blast. I felt good. I felt free and happy, and it felt like a good time to ask Romain to take some photos of me by the water's edge. At that moment I thought, no matter what these photos turn out like, or how I feel about myself when I see them up on the screen, I will post them.
I'd love to invite you guys to join me in this challenge by posting your own raw photos on Instagram, Facebook or Twitter, just add in my name @piajanebijkerk as well as #rawbeautytalks and/or #rawbeautychallenge so I can see your beautiful face and join in the conversation.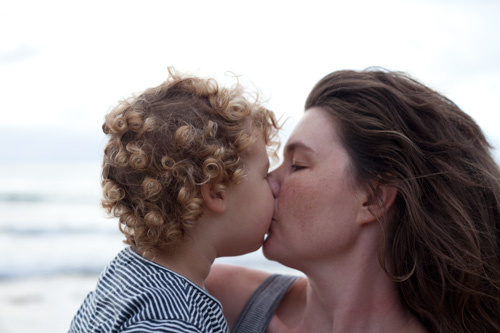 I do this for myself, and as much for my little girl. I want her to feel confident and I want her to love herself exactly as she is, everyday. I don't want her to ever question her beauty. And I know that the only way to achieve this is to do all I can to lead by example.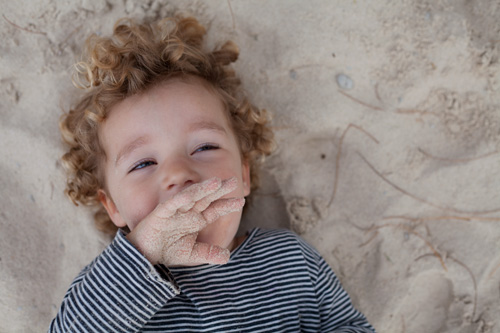 With love,
Pia x