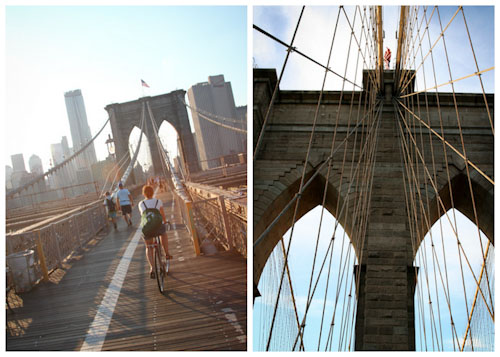 All photographs and words in this guest post by Ashley & Aron Bruhn of Hither Thither
Having grown up in a small town which proudly claims the most bicycles per capita in the country, I am pretty comfortable on a bike–but did not think that biking in New York was a reasonable option. It's no Amsterdam, after all. But fortunately we happened to move to the city during a wave of change that meant more–and better–bike lanes all over the city. And there are so many wonderful places to bike to, within a matter of minutes. With a little confidence (and a helmet), you can really get almost anywhere on two wheels. The city publishes maps specifically for cyclists, and of course Google maps has a bike-route option that will highlight the easiest and safest routes, whether you are headed to Central Park or out to Brighton beach.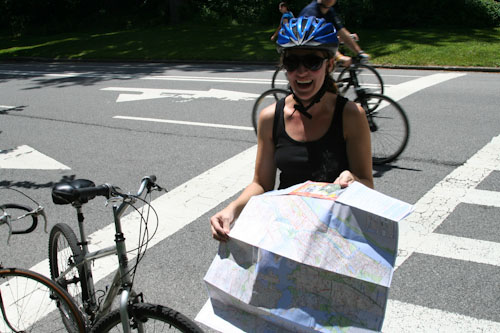 In fact, Central park becomes quite small when you tour it on a bike. You have to stay on the main roads, but you can hop off and head into the heart of the park for a picnic or to watch the baseball leagues practice.
When we first moved to New York, you could still drive all the way down Broadway–but they did have a bike lane. Cars have since been banned through key sections in Times Square and Herald Square, but the bike path still exists. Biking down Broadway, with massive buildings and billboards on every side, and crowds converging on every corner, is an unforgettable feeling (if a little unnerving at times)!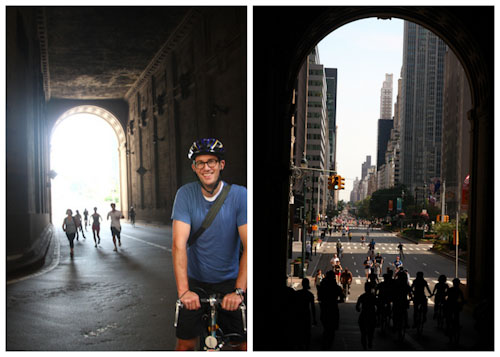 For a tamer experience, there's "Summer Streets": for a few days each year, in the summer, bikers, walkers, and rollerbladers are given free reign over Park and Lafayette Avenues (and given access to ride right up to and around Grand Central Station). It throws traffic on surrounding streets into chaos, but it should not be missed if you happen to be visiting then.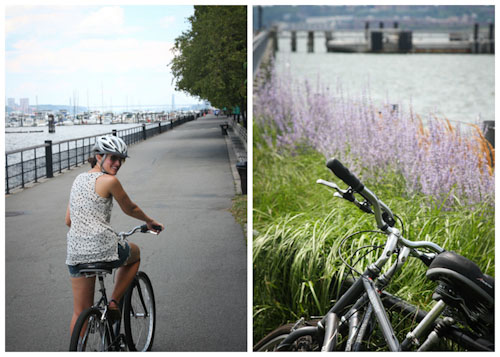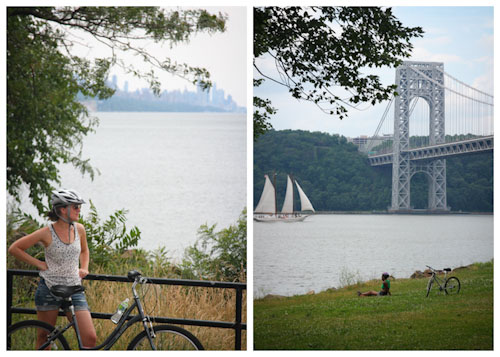 However, the bike route around the island of Manhattan is perhaps one of the prettiest rides one can take. Our favorite parts are lower Manhattan and the West Side parkway. You can bike up the west side to the George Washington Bridge (and across if so moved). If you do make it that far, you'll find a little red lighthouse–the last lighthouse on Manhattan Island!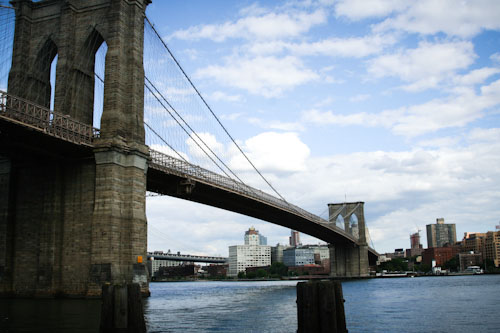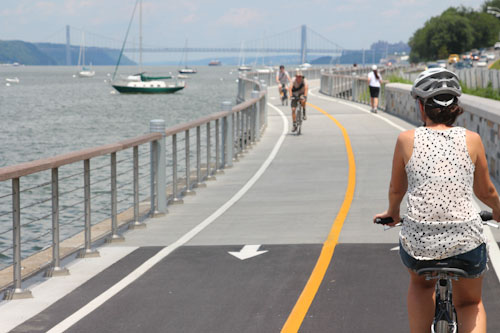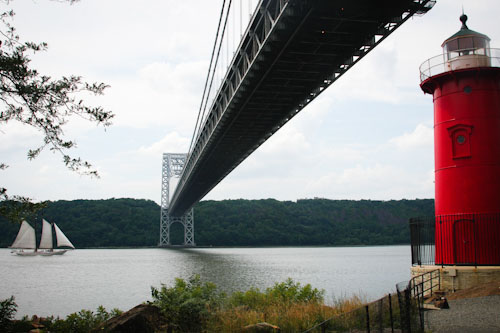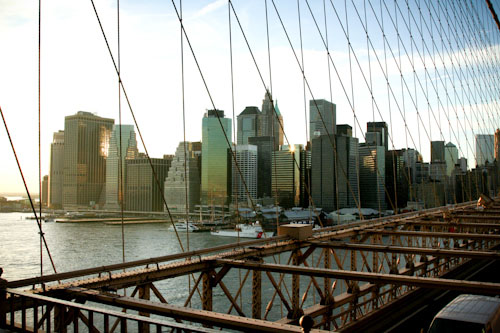 Of course there is so much more to New York than Manhattan, and if you are willing to brave the crowds, the ride over the Brooklyn Bridge is amazing–especially near sunrise or sunset. But really, wherever you go–whether it be a day-long affair or a few hours around the streets of the West Village, riding around New York City will afford you a completely different (and exciting) perspective.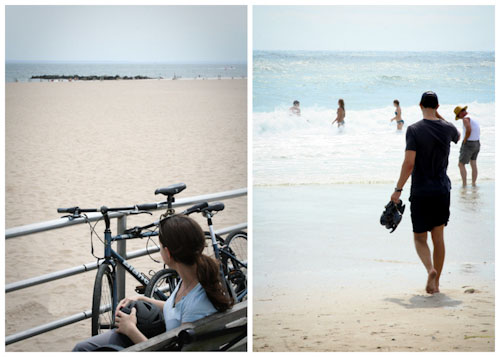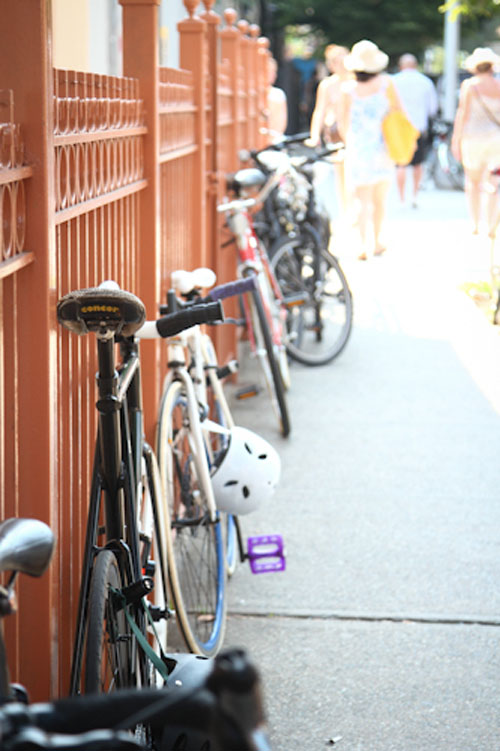 Thank you so much, Pia, for having us! It has been been so lovely sharing this space with you.
Ashley & Aron Bruhn, Hither & Thither
…………………………………………..
note from Pia: thank you both for sharing your beautiful photographs and stories about living in NYC, you're welcome back to the (blog)house guest quarters anytime x