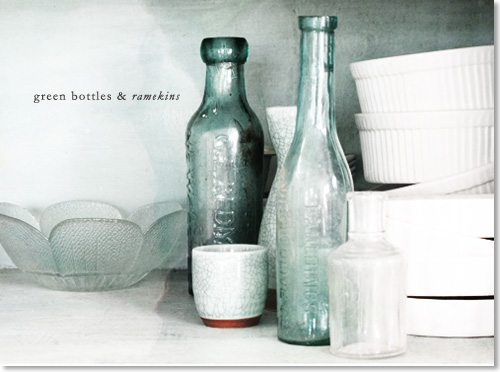 My first ever job as a stylist was assisting on a david jones catalogue, some 7 or so years back now. I was nervous, to say the very least. I had no idea about styling, or photo shoots, or anything of the sort. I remember walking into the windowless studio – a concrete room filled with hi-tech camera paraphernalia and trestle tables full of props – daunted by the bright lights and the fact that everyone in the room knew exactly what they were doing. That is when I met Jenni Booth, the stylist I was to be assisting. Jenni took me under her wing from that first moment, teaching me the ropes of styling for the many months that followed. Her generosity and genuineness never faded, and we soon became great friends.  I've always said that if it wasn't for assisting Jenni, I would never have wanted to pursue a career in styling.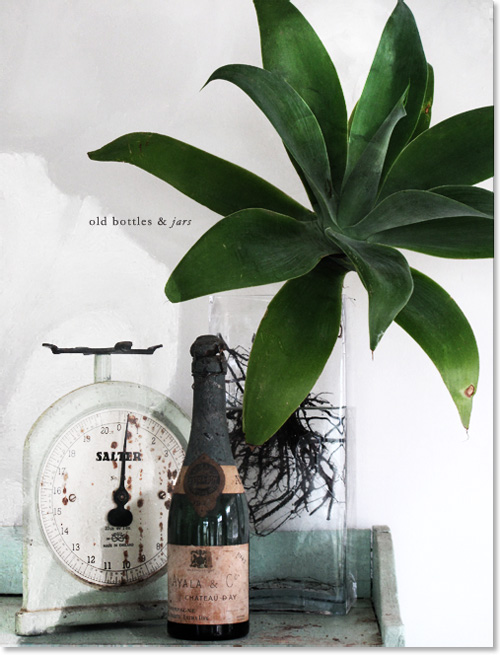 playing with props at Jenni's place
A few years back, during a skype conversation while I was living in Amsterdam, Jenni let me in on an idea that she'd been nurturing for some time. We were rattling on about the frustration of never having enough time in a day as a stylist – so often we are allocated a minimal amount of hours to prep for a shoot, and those precious hours are spent rushing around from store to store, with most of it wasted in travel and trawling the internet for props. Even if we find something on the internet worth pursuing, we still have to get out there and pick the item up. During our conversation, Jenni asked me, "What if you could hire your props online, with clear photos and prices of each item. Would you use that service?" I answered, "absolutely! That would be awesome." In the months that followed, Jenni got to work on creating just that – an online hiring store that would be super easy to navigate, with loads of great props, clear photos, and next day delivery.
Today, I'm super excited to be the first online to tell you about my dear friend Jenni's new venture,  Prop Hire Online…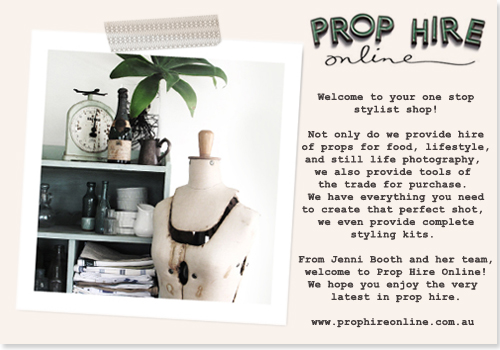 What makes Prop Hire Online truly unique is that it is an ONLINE ONLY store. It has been created to make the life of a stylist, art director, photographer – really anyone in the industry who requires props  – a lot easier and much more productive. It's open 24hrs a day, so you can hire when it suits you. There are beautiful clear photographs of all items to show you exactly what you are hiring. It works just like an online shopping cart where items for hire can be added and tallied as you browse. Then, the items are delivered the next day to your studio or location and will be collected when the hire period is finished.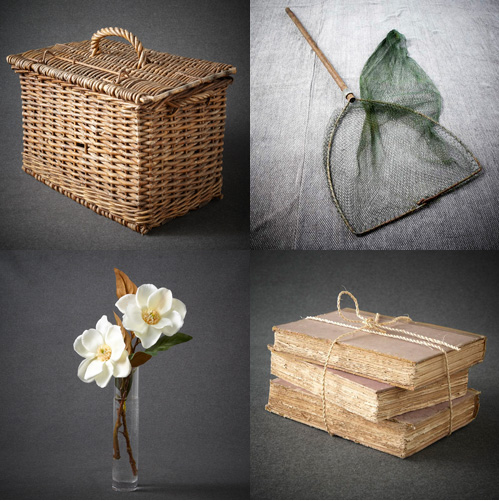 all sorts of props – from baskets, books, and backdrops…
Jenni has also included something rather exclusive to the range of items available – stylist supplies and kits. So if you have run out of masking tape or need a whole new kit, she can add this to your order and deliver it too. With this launch there are over 500 items available to hire for every kind of shoot, be it interiors, still life, food or fashion. New products will be added as they are gathered and a regular newsletter will keep you up to date with the latest arrivals.
One of the other things I love about it is that you can type anything you like in the search button – be it, say, the colour 'red' – and you get a selection of all the red props…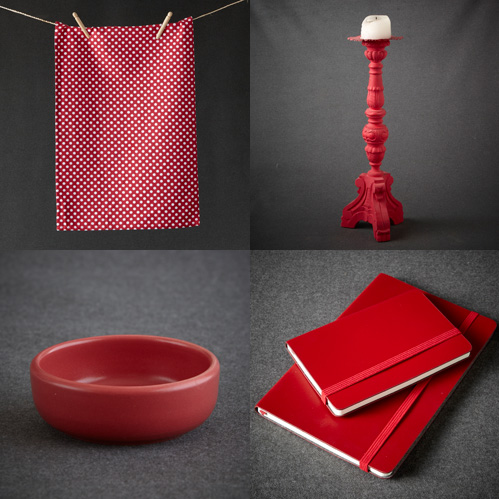 Isn't that cool? Since shoots are often theme-based, you can narrow down your search this way. Let's try, 'green'…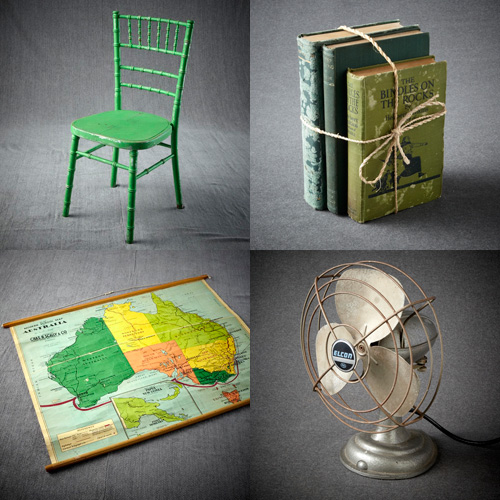 I love it. There are so many gorgeous items. Looks at some of the crates…

and vintage bottles…

Last year while I was visiting from Amsterdam, Jenni and I were in a fabulous antique store in a little country town, and found this divine vintage French champagne bottle to add to the Prop Hire Online collection…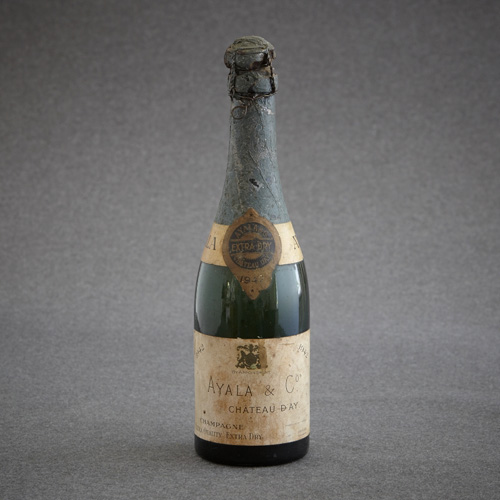 It's one of my favourite items in stock, and I can't wait to hire it for an upcoming shoot.
So if you're based in Sydney or around, and are a stylist, photographer, art director, or just love photographing beautiful props for your blog, OR if you want a stylist's kit of your own, then this is the store for you. Congratulations Jenni, after all the hard work and persistence, you've done it! And it's more than fabulous. I am a very proud friend.
xx
-photo credits: first 3 images by me, fab product images by Alan Richardson.
–click here to visit Prop Hire Online.