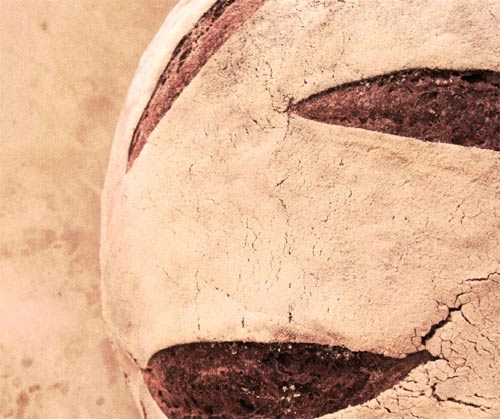 Over the weekend I went to a few new places with friends that I thought you might like to know about:
1. Le Pain Quotidien in de pijp. This is a Belgian bakery/café/patisserie that is all over the world, and now Amsterdam. I used to go to the Saint Honoré one all the time when I was living in Paris, especially for Sunday brunch. It's awesome. The ingredients are always fresh and organic wherever possible, and the bread is delicious. Although I'd already been to this new one in de Pijp the other week, I took French boy there on Saturday. He had a tartine, I had an omlette. We bought a baguette and were pleasantly surprised that it was just like a real French baguette. This one in Amsterdam is at Cornelis Troostplein 4, click the link to be taken to a map of the location.
2. Chet's. This is an Italian-style wine bar on the Hazenstraat, in the Jordaan. We met some friends there on Saturday night not expecting there would be live music (since we heard it was only on Friday nights) but we were delighted to find out there was a bossa jazz band booked for the night. It's a wonderful little oasis as these type of places are hard to find in Amsterdam.
3. the lovefood pop up sunday brunch. Brilliant idea founded by englishman-amsterdammer Jason Hartley. A lovely friend introduced me to it yesterday (thank you Leslie!). Basically it's a pop up brunch, hosted in various restaurants or cafes in the city. Their new location is in the Cafe Bax on the Ten Katestraat. Yesterday was the last one for the year unfortunately, but the next one starts on January 10. The brunch is great – a full breakfast menu that all us expats miss so so much  – e.g.  The Full Mikey which is the American classic breakfast with bacon,  homemade  sausage, hash browns, scrambled eggs;  eggs florentine, benedict etc – every which way you like'em;  a full veggie breakfast;  pancakes, even a mexican style choice – tortillas filled with scrambled organic eggs, spinach, fried potatoes and chorizo sausage topped with grated chedder cheese and baked. Click here to read more about it.
…………………………………
It's Monday morning! can you believe I've blogged before midday? Well that's just the start of it. Hold on to your hats, because this week is going to be full steam ahead! I have lots to share this week. Lots. Next up will be the enhance the everyday holiday decorating & gift guide. wehoooooooooo!