I don't know about you, but I'm fascinated with how other artists find their inspiration and create their 'magic'. I could sit for hours with painters, or writers, or designers discussing 'how' and 'when' their ideas came about, and what transformed from there. I love the process, the journey, and seeing how outside influences weave themselves into the piece.
Belfast artist and lecturer Louise Wallace has just started her own blog where she wants to document the way she makes a painting come to life. Scrolling through her blog i couldn't help but be drawn in by her inspirations which include the gorgeous costumes and colours of Sofia Coppola's Marie Antoinette…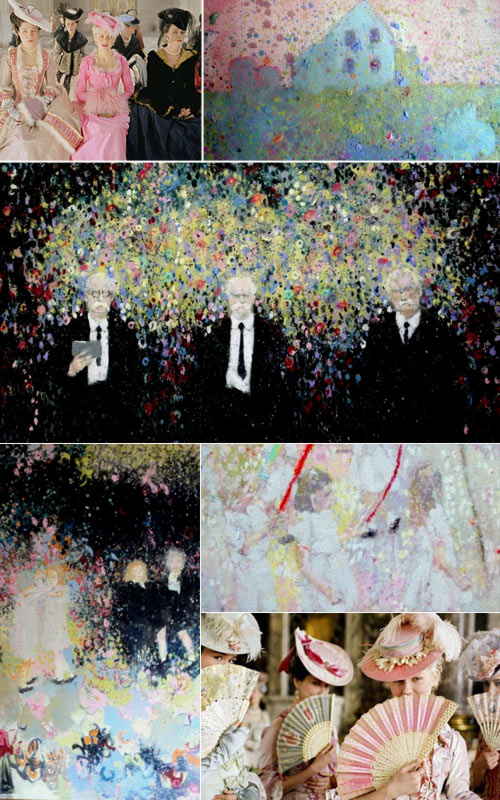 …as well as other artists, films, illustrations, her 'in the bin's (which are gorgeous), and her studio itself which she calls the 'little shed'. And then there is the occasional visit from a little visitor named Rosie who comes to create magic too.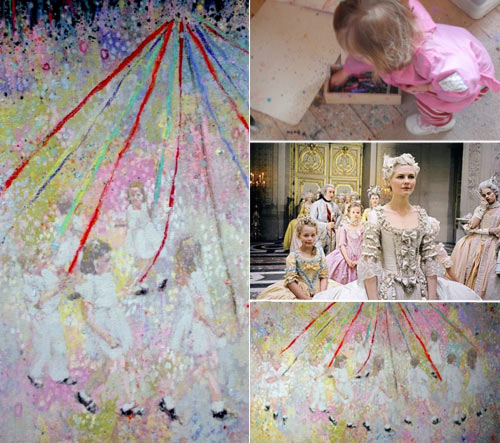 So if you're anything like me and love peaking into artist studio's, but are too shy to go ahead and do so when you pass by a bricks and mortar one, then go on and peak inside Louise's little shed, she would love to have you over for a cuppa. I've been stopping by everyday and so far, she hasn't kicked me out. Thank you Louise!!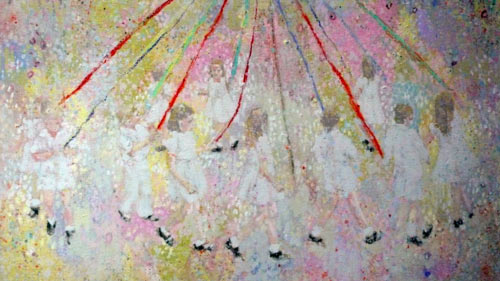 mayday, work in process, by louise wallace