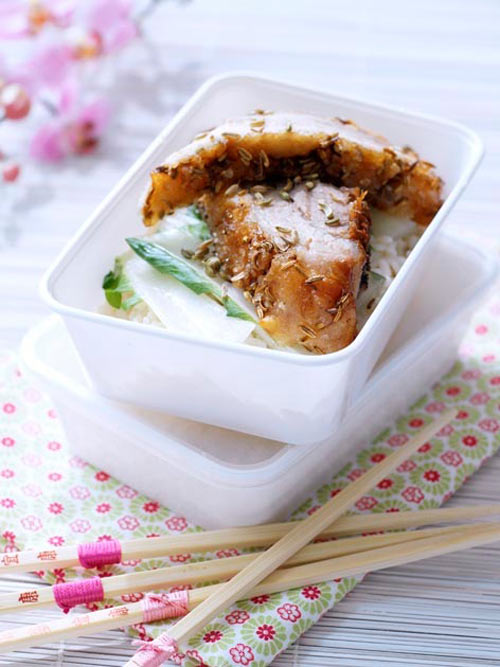 Note from Yvette:
"This next recipe is one I drew for House of Orange Magazine*. It's roasted pork belly. We serve it at Aan de Amstel**, with freshly made horseradish sauce its the best thing to eat after a night out.
I had it photographed for Margriet magazine as a part of a Chinese story.
Erik van Lokven took the picture and Juith Beahner was the stylist.
Eet smakelijk! (enjoy!)"
………………………………………………………………
*Pia's note: House of Orange is also the agency that represents me here in Holland and they put out a magazine of their own some months ago. I loved Yvette's drawing in there! px
**Pia's note again:Aan de Amstel is Yvette's restaurant and catering company.
………………………………………………………………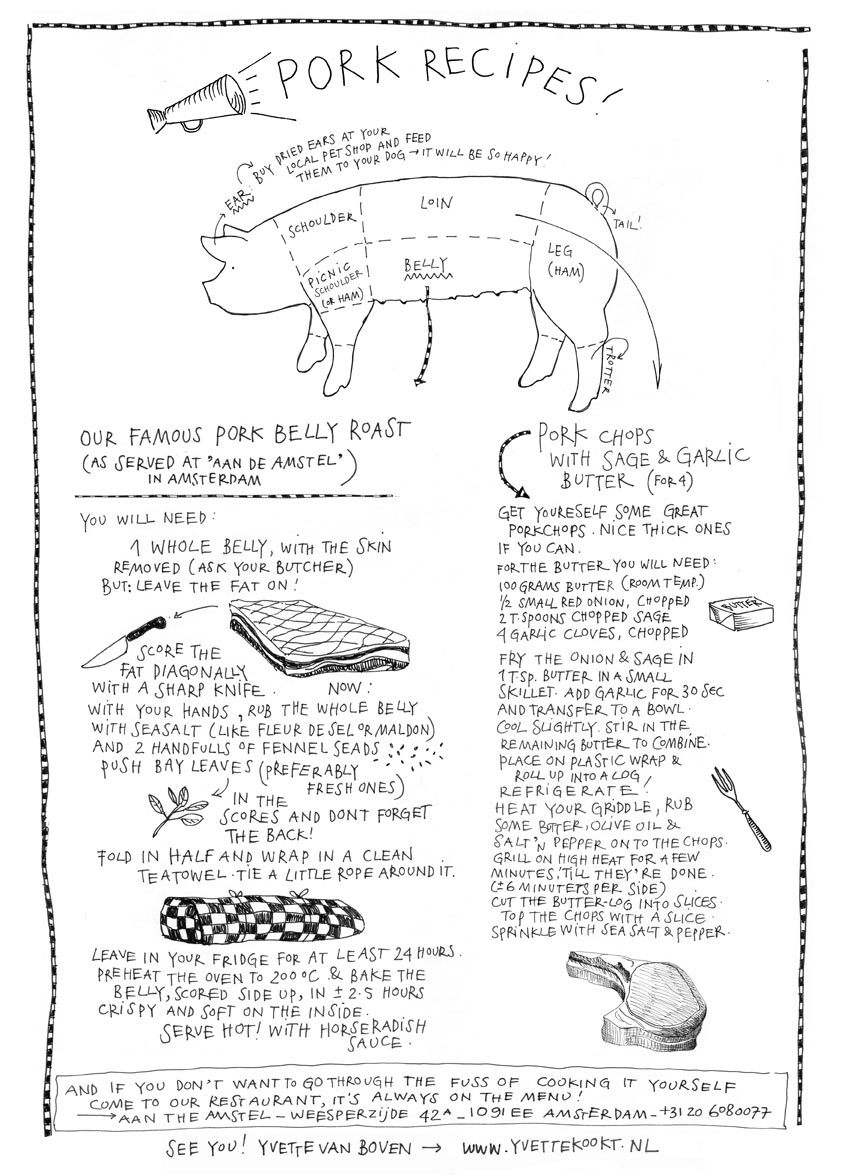 Extra note from Pia:
As you can see above, Yvette drew(yes,drew!! she's so clever!!) this recipe and it is absolutely gorgeous, I think you will want to print it out and include it in your recipe diary! I know I will be doing exactly that. Just click on the drawing for the bigger version. Thank you so much Yvette!!