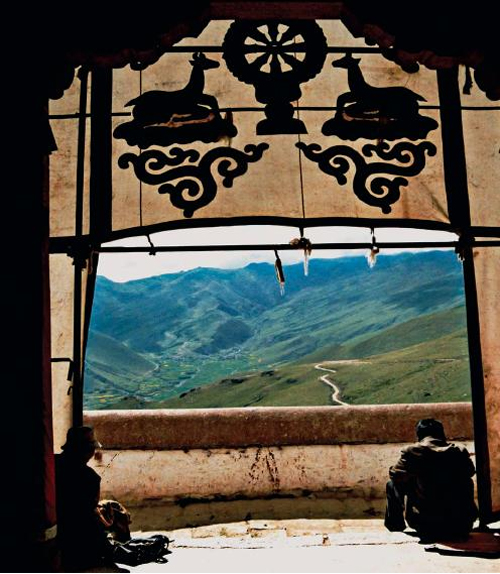 Do you remember back in June I wrote about a beautiful book that was in the making, written about my Tibetan friend Tenpa and his family? Well, I'm so so pleased to announce that this very special book titled Our Tibet, has just been published and is now available to all…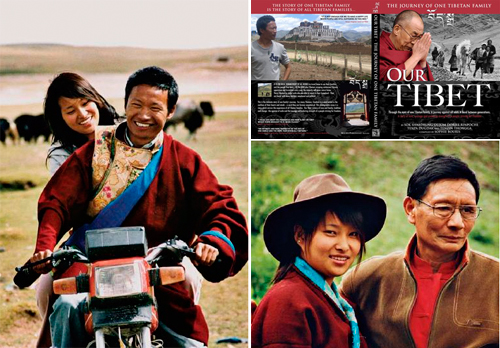 It is filled with stunning images of Tibet taken by my friend Sophie Bouris, who accompanied Tenpa and his family on their very precarious trip back to Tibet last year. I was not able to accompany them on the journey but Tenpa, our good friend Leona who also traveled with them, and Sophie all kept in contact with me for the duration of the journey to let me know they were each safe along the way. There were many a dangerous time, and my heart skipped a beat whenever i received an email from Tenpa giving me a quick run down of events. I was more than relieved to hear of their safe return, and when I went back to Sydney in August last year, we shared a lovely dinner at Leona's place, reviewing all the fabulous photos and discussing the possibilities of Sophie creating a book. So it's with absolute delight for me to tell you the book is now complete and available for you to buy. Read more about it here, and click here to purchase.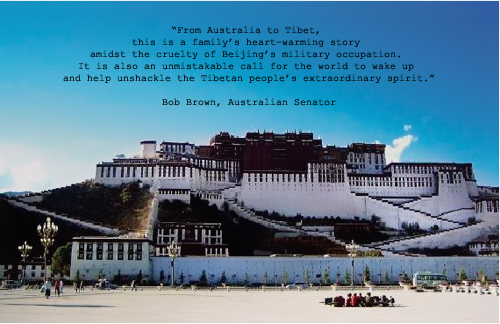 For those of my readers who emailed me and expressed interest in the book back in June, please follow the links above to purchase Our Tibet – international orders are accepted. And for every copy of Our Tibet sold, a donation is made to the Tibetan community. The key project is funding schools in the region of Kham, within Tibet which is something that Sophie and I have been striving to do since we first met 5 years ago. By purchasing this book you are helping me toward my dream too. I thank you.
……………………………………………………….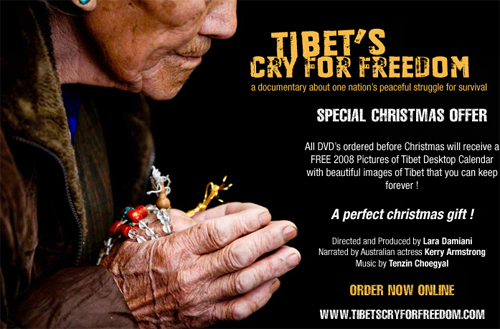 …and while on the topic of Tibet I must take this opp to mention Australian Lara Damiani's film called Cry For Freedom (I gave you a little snippet of it here). I was able to watch Cry For Freedom at a special screening hosted by Tenpa in August of this year when I was in Sydney, it is a wonderful production, I highly recommend it. Lara has a special offer available as noted in the above pic, click here to read more about the film, watch the trailer, and purchase the DVD.
xx
PS if you are interested in stocking the book Our Tibet in your store, please be sure to contact sophie directly (or you can tell me and I will pass on your message!). x