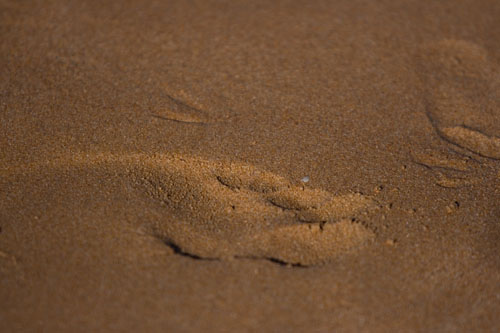 It's early morning and the sun is shining. So let's take a stroll to the other side of the peninsula where there is no land in sight for as far as the eye can see, and the ocean is wild and carefree.
Here the sea is anything but calm, yet it's deafening voice stops all train of thought. Cast your woes to the waves and let your spirit fly, for this is the place where no boundaries lie. Perhaps you can build a sandcastle or watch for sea creatures. Or surf, dive, or cartwheel on the golden shore. It's your moment. Do with it what you will.
Please click on the play button below to be whisked away, beachside….
Audio clip: Adobe Flash Player (version 9 or above) is required to play this audio clip. Download the latest version here. You also need to have JavaScript enabled in your browser.