Please press the play button below to be whisked away with my for a little sunday afternoon apéritif at Le Progrès, in Montmatre, Paris…
Audio clip: Adobe Flash Player (version 9 or above) is required to play this audio clip. Download the latest version here. You also need to have JavaScript enabled in your browser.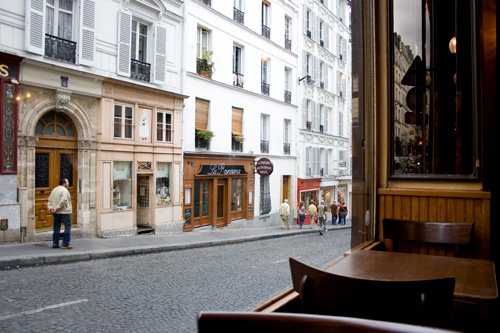 I'll go grab us some drinks at the bar, what would you like?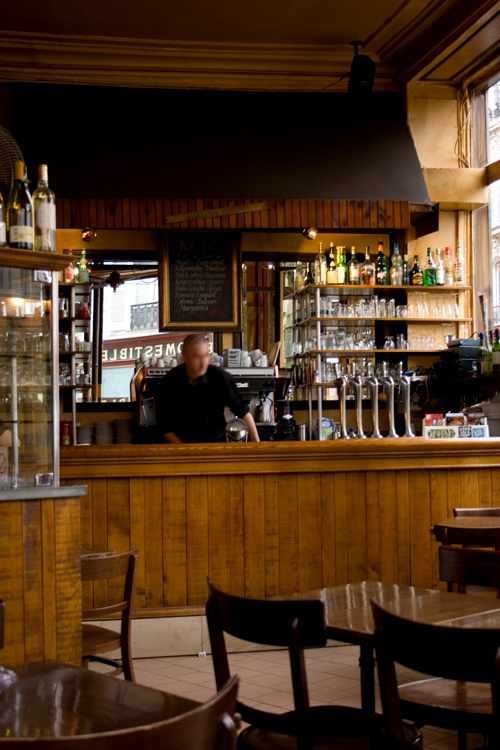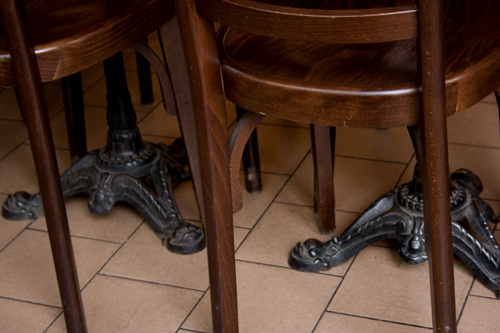 Isn't this place great? It's one of my favourites. Have a look at the original ceiling…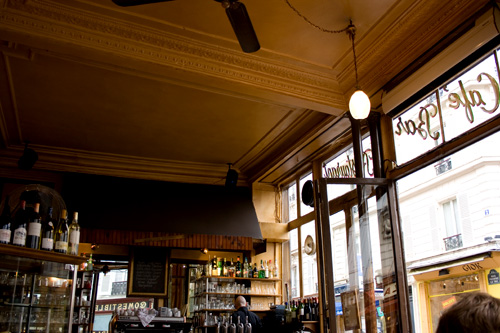 Looks like the kitchen isn't open yet…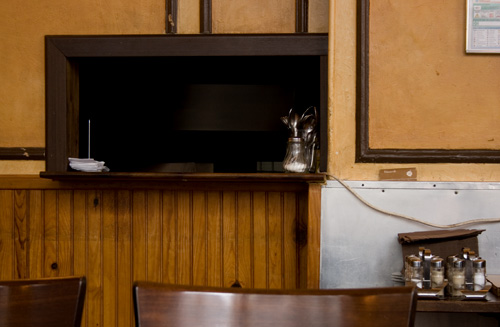 Well, I best get back to work. Would you join me here again sometime?
xx