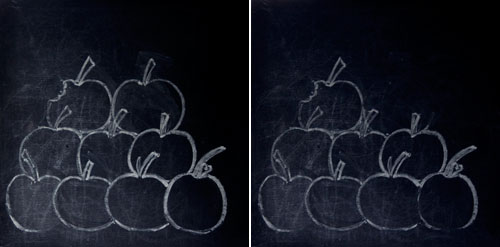 There is only one week left to deadline! so this week is going to be completely dedicated to the My Heart Wanders countdown. I will include one random submission on each post so you can have a little sneak peek at what has been coming in. But I want to leave surprises for the final book, so you will only get to see a snippet of the entries in the lead up to the final selection. Starting today with this beauty, do you recognise her?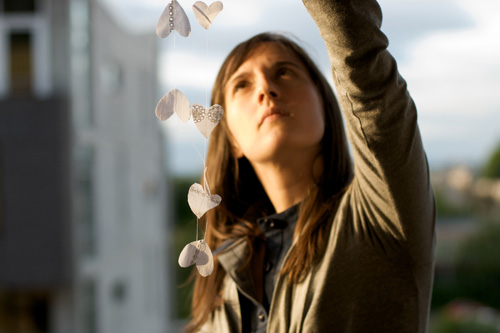 Yes it's dear Alyson, making a garland of wandering hearts. beautiful.
Normal posting will resume next monday after the deadline, and i have been saving up some killer posts including a few exclusive home tours, some awesome etsy favourites, a new summer-inspired menu in the kitchen, and you know what, isn't it time we all had a holiday on a tropical island? well next monday we will – I am going to take you with me to my favourite island that I've been having to keep secret from you for too long. We will stay in a spa resort, and we will be sipping caiparinhas poolside. Whose going to join me?
But, before we head off to this island hideaway, let's cracking this week, we have just 7 days to be a part of something that is destined to blow the socks off us all.
PS. one more chalkboard countdown will be posted this afternoon to mark the 7th day to deadline. see you then!
PPS. and we need a song for the week, to get us in the groove, so THIS is it. If this song does not get your feet tapping and your heart singing, I don't know what will! Here it is again in a cool original live version from the 70's. Sly, baby, you rock.