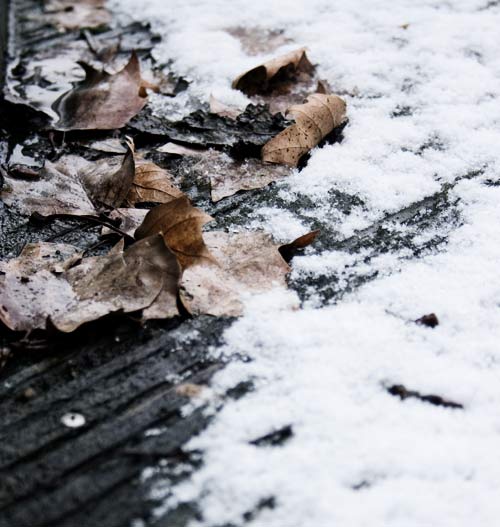 For the last week here in Amsterdam, our canal has had a layer of glorious snow over the top of its frozen, icey surface. It has been reflecting a beautiful blue-white light into the boat that I have never seen before. Every morning I have been eagerly pulling up the blinds to let in as much of the light as possible, and I have been so inspired to use this new white light – imagining up all sorts of new still life tabletop scenes and interior settings. This morning I was a little sad to see that all the snow had melted on the canal.
But I didn't come here to give you a weather report. Instead, I want to let you know that food stylist Yvette van Boven is here in da (blog)house again! After I saw the latest post on her blog called Dutch Fare, I asked if she could translate one of the recipes and being the wonderful friend that she is, she said yes. She shouldn't be indulging us though, because she too is very busy working on a huge book and she needs no distractions. Meanwhile, she has runaway to Paris to try to get some work done on her book without being distracted by the likes of well… me. I understand.
So, go take a look in the (blog)house kitchen (click here) to see which recipe Yvette kindly translated and wrote about for us. It's the perfect winter treat. Enjoy!
xx