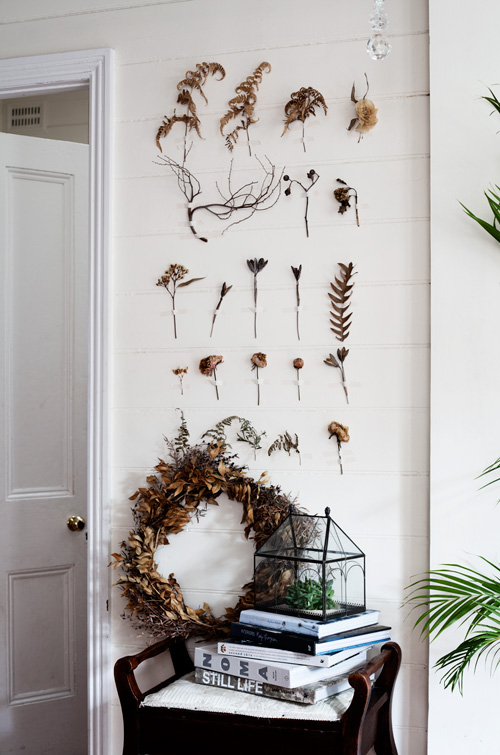 A while ago I mentioned in this post about our houseboat in Amsterdam that I'd show you my new flower wall installation. Well, here it is. It's been established for a while now, and evolves with newly deceased blooms, ferns, and whatever catches my eye when I wander…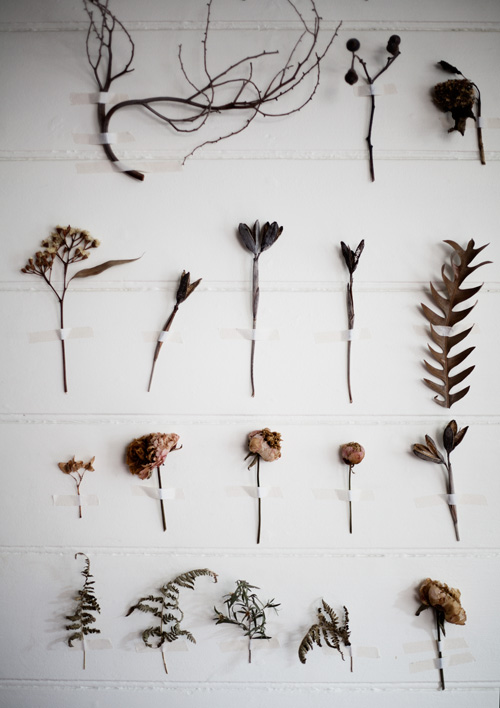 It's also become a bit of a sweet memories collection from friends – the peonies are from Kylie who sent a lovely bunch when I was ill last year, the gum nut branches and ferns are from dear Tracey Deep,  and in the first photo at the very top right you can see a bloom made from paper by Natalie.  Although these photos were taken for a shoot many months ago, the wall hasn't changed much since then, but the books have been moved to a less precarious 'baby safe' place. Here's another corner of my new home…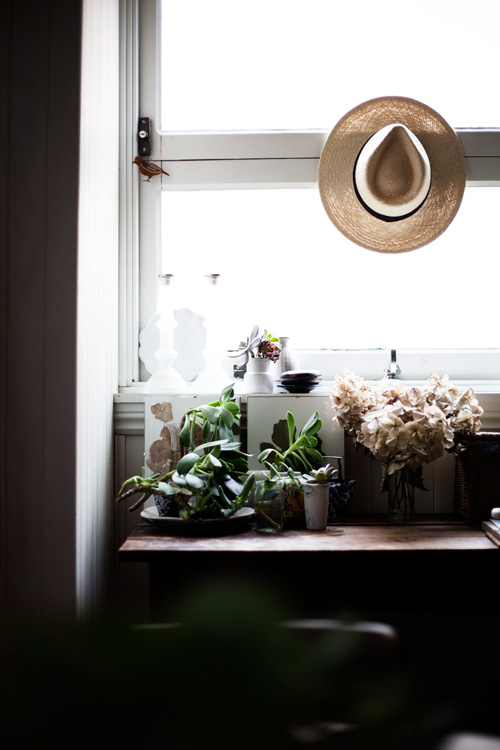 There are some great flower walls being created out there, I particularly love this one from rubi-jones , found on instagram. Have you tried creating one in your home? If so I'd love to see.
xx
Related Posts :
my home, my heart...
The Alchemist's Shack II at Mildred's...
inspiration overload: the studio of...
Country Style magazine: the new blog...
creative spirit for country style magazine...
the question I am asked the most...