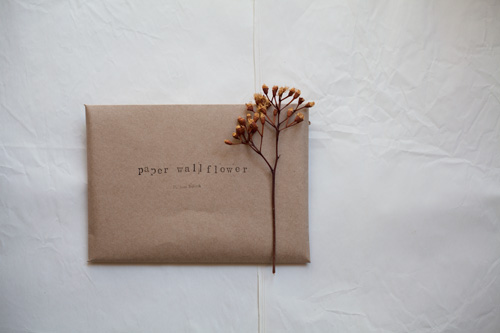 "wallflower: a type of loner. seemingly shy folks who no one really knows. often some of the most interesting people if one actually talks to them." 
urban dictionary
.
……………………………………………………………………………………………
So as I mentioned in my last post, during the last days of the Little Treasures: Made by Hand campaign I will be featuring some of the packages available exclusively for the campaign – that means you can only buy these packages now through my pozible book page.
One of my favourite packages is the giant paper wallflower kit that I created just for this campaign! It's one of the projects I made for Laly's room and it is featured in Little Treasures: Made by Hand. I've made a number of kits for you guys, it is one of the most fun craft projects I've created as it's so simple but makes such a statement in any room.
In the kit you'll receive everything you need to create your own giant paper wallflower. All you need to do is open the brown paper envelope and follow the 10 simple instructions…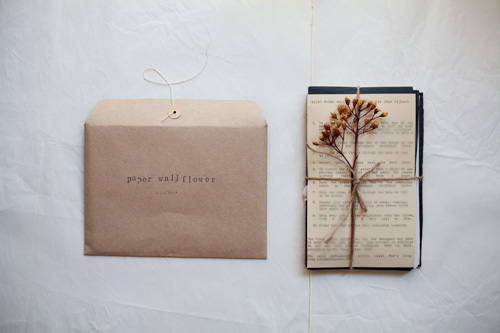 It will take you only about 20 minutes to make the flower, isn't that amazing?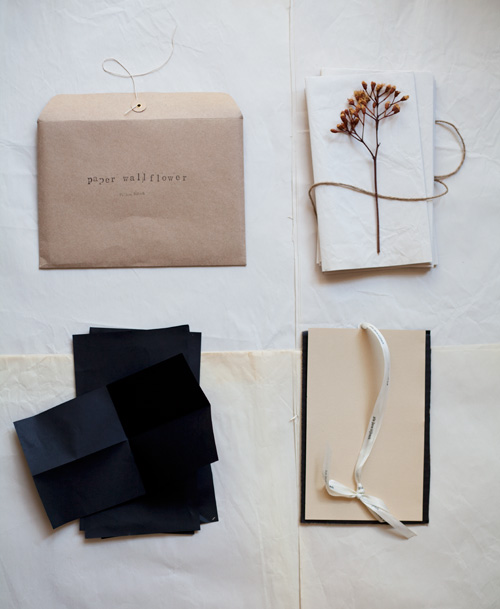 Maybe half an hour if you really want to spend some time fanning and fluffing out your paper petals to make them just so. Like magic, the contents of one brown envelope will go from this (what you see above) to this…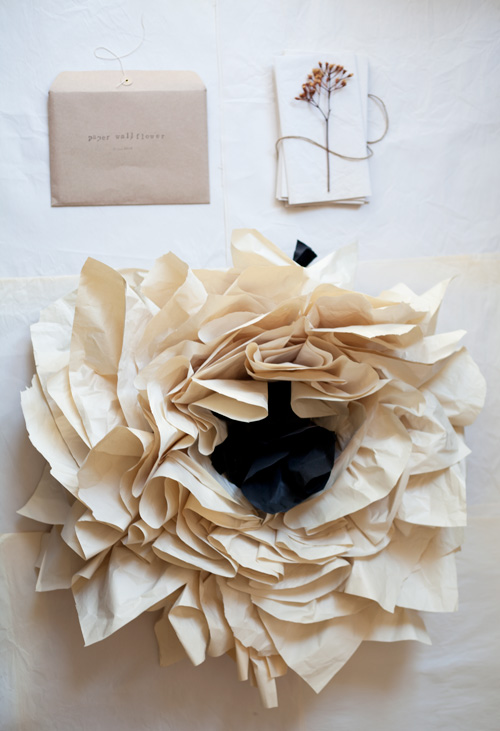 Voilà! Here is the photograph which features in Little Treasures: Made by Hand. I have hung Laly's paper wallflower above the day bed in her room…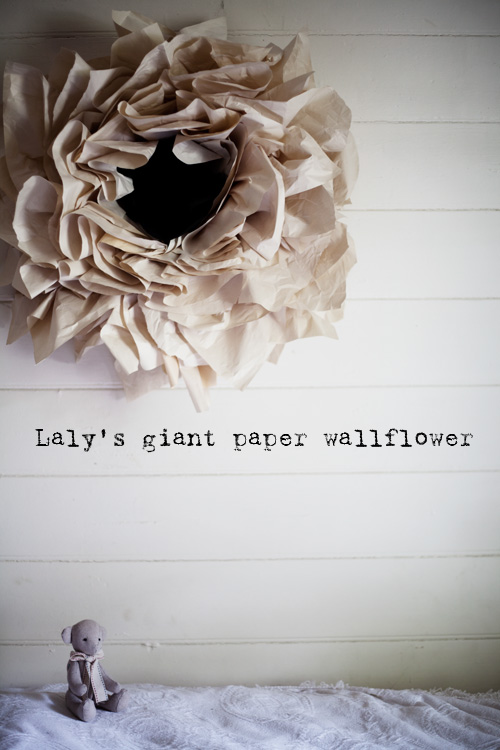 To buy your giant paper wallflower kit as well as receive a signed copy of the book, click on the $45+ reward on my pozible book page then add the shipping of either $15 if you live in Australia, or $25 if you live in NZ, the USA or UK (so that's a total pledge of $60 for AUS or $70 for NZ, USA, UK) and follow the instructions to make your pledge!
Thank you! Only 10 days to go! Far out!!
XX
PS if you've forgotten to add your shipping in your earlier pledges no sweat, you can update your order now. You can also order more than one package! Don't forget about your friends. And mum. And that lovely neighbour down the road who just had a baby… x