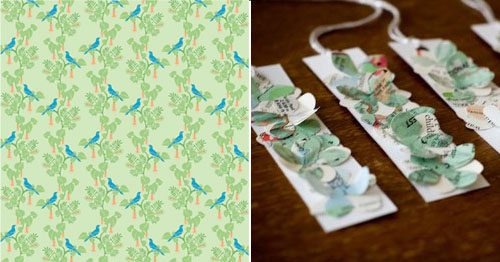 This will be my final post of the holiday gift guide and holiday decorating guide series. It's been lots of fun putting these together. When I decided to do a guide I had loads of ideas and intentions but alas, time ran out! and I haven't been able to post about everything I wanted (i.e I would like to have put together some ideas for decorating and making wreaths, and look at alternatives to traditional christmas trees and traditional decorating ideas). But this first series has given me plenty of inspiration and guidance for the next one, so this time next year, be sure to come back for more of the good stuff!
For now, let's finish up by wrapping our presents, shall we?
Above are two of my favourite finds for holiday gift wrap this year. Left is the most fabulous wrapping paper by earth greetings. It is made from chlorine-free, 100% post-consumer recycled paper, and is printed with vegetable ink. Made in Australia, AUS$4.50. For online stockists click here. More of earth greetings wrapping paper are also available online at pulp creative paper and biome.
On the right, royal buffet does it again! those girls are so clever. I love these tags. $5 for a set of four.
clockwise from top left:
1. the above mentioned tags, just can't get enough of them.
2. super stylish upcycled tags. $2 for a set of 5 from Marang97.
3. printable, giftable snowflake wreath stationery that you can print over and over again. What a gorgeous idea! It's from blue tricycle. just $4.
4. i think these little elf holiday cards are super gorgeous. $13 for 6 from ghost kitten.
5. simple song's holiday gift package $12, click here to check out what you will receive in the package.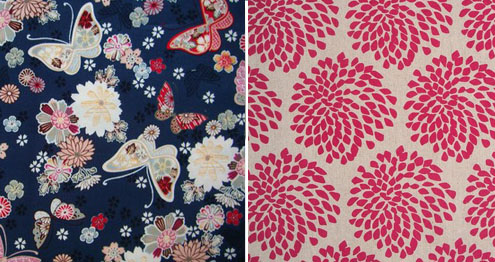 I love wrapping gifts in cloth – no sticky tape needed, no fussing – just some lovely vintage ribbon or string wrapped around and around to secure your wrapping et voilà! instant gift wrap that doubles as an extra gift. On the left, is the very stunning japanese flower printed cotton from Australian etsy seller japanese treasures. 50cm x 57cm, $3.90.
On the right, limited edition protea print fabric by West-Australian based designer Danielle Smeets. $7 for a panel measuring 35cm x 45cm. Available from of paper and thread.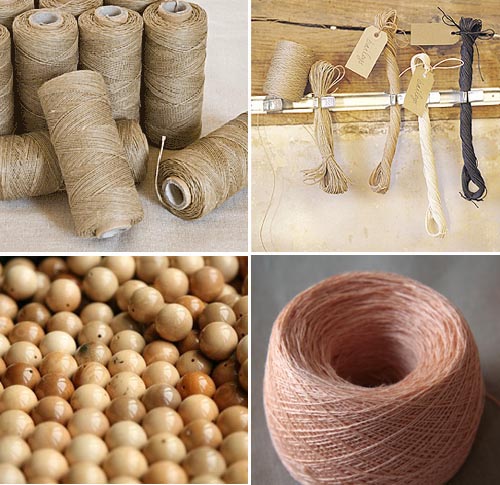 I love string! and beautiful beads. clockwise from top left:
1. & 2. natural string from baileys, various prices.
3. a ball of natural flax wet-spunlinen thread, 2-ply. $4.75 from namolio (also check out her range of fabric buttons – yum).
4. fossil mammoth beads from courtney tripp's shop $44 for two. read more about these special beads here.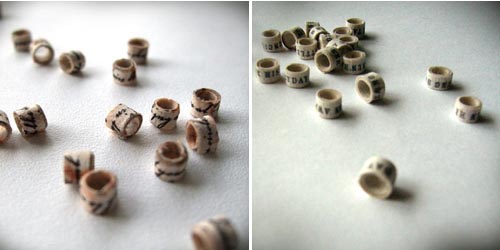 and last but not least, handmade story beads, 10 per pack, $5 from field and sea. incredibly gorgeous, wouldn't you love a couple of these attached to your gift?
……………………………………..
that's it my dear friends, that's. a wrap. 🙂
I do hope you've enjoyed this series, and I hope you've found loads of great gifts for your friends and family (and you!), as well as found inspiration along the way. I could keep going! But there is much to do and share with you.
Next up: oooh I think you're gonna love it…
xx