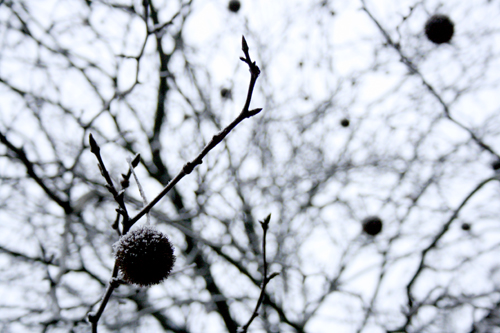 This morning I woke up to the first snowfall of the year. I found the chestnuts tucked away cosily in their shells on the trees, dangling delicately like baubles.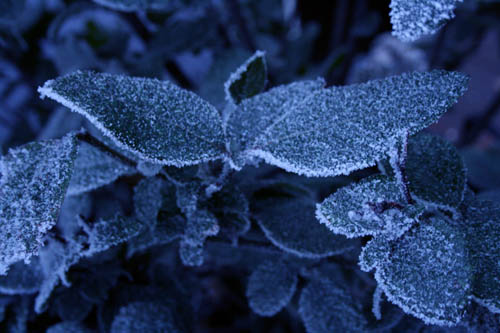 And in the garden I found this beautiful butterfly shape amongst the frost covered leaves.
After a morning bagel I was off to the studio and on my way home this afternoon I came across these inspiring windows…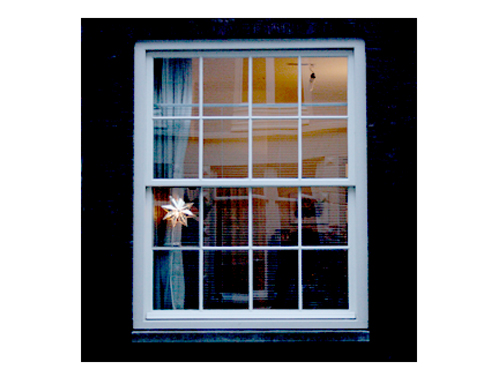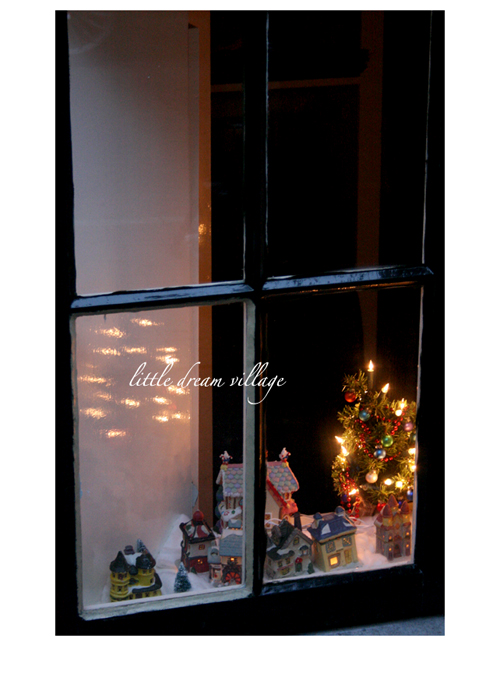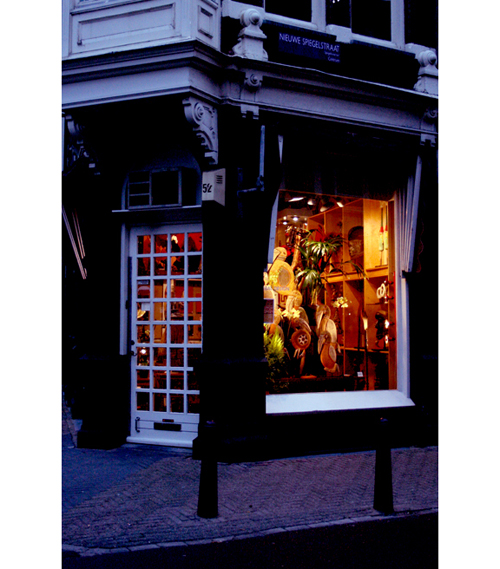 (I loved coming across this gorgeous tropical scene while the snow was falling, it reminded me of how warm it must be in other countries right now)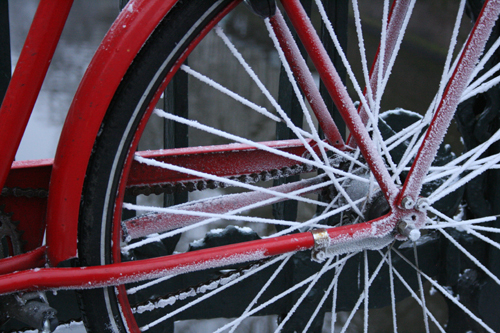 I bought a little almond speculaas to take on the trip to Paris for us all…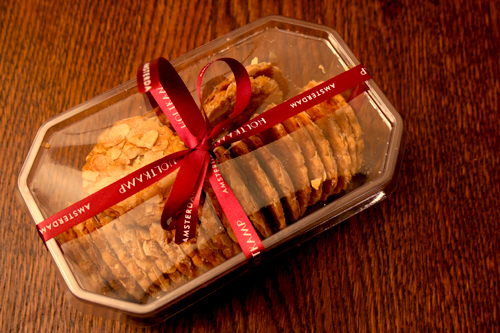 And home to find my homemade pussy willow wreath aglow (Lisa, I saw you mentioned you liked the idea of a pussy willow wreath the other day – i made mine a few weeks ago so i thought you might like a glimpse, what do you think?…)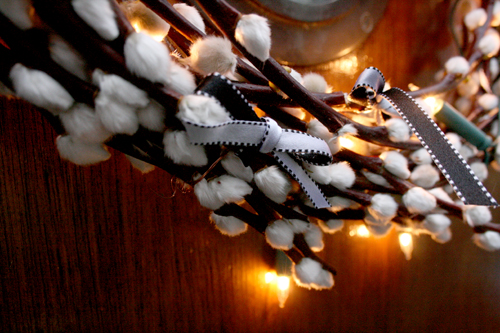 I hope you've enjoyed a last inspirational glimpse at Amsterdam before I whisk you away with me to Paris for a quick little Christmas-inspired window shopping, and then onto the special set of villages I mentioned in Eastern France.