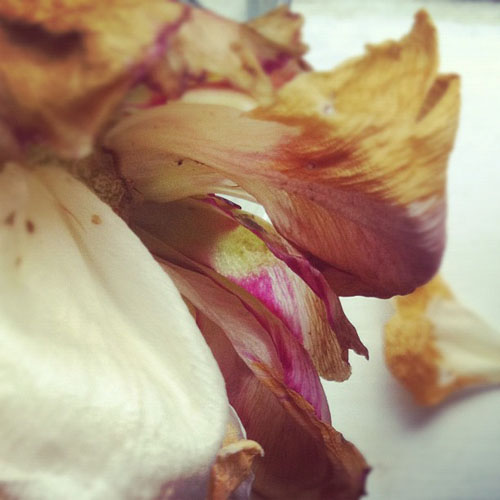 peony love, a gift from my sweet friend Kylie.
……………………………………………………………..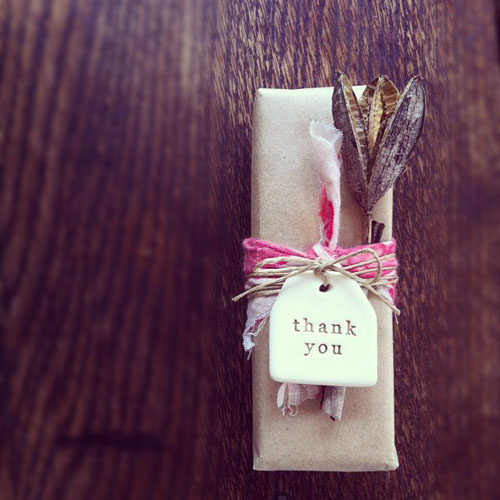 sending a little thank you gift to a dear friend overseas. Handmade gift tag by paper boat press.
……………………………………………………………..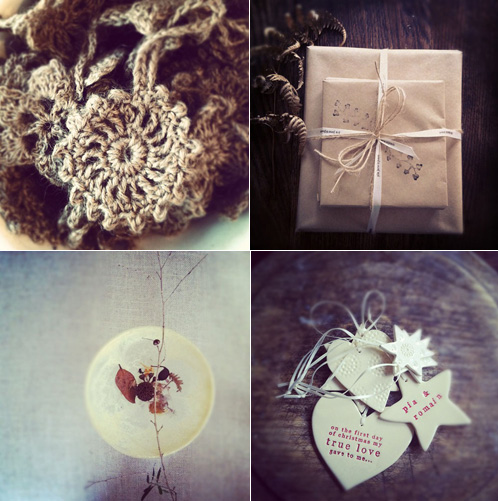 clockwise from top left: gorgeous jute crocheted Christmas decorations in newspaper taxi; signed copies of My Heart Wanders & Paris: Made by Hand wrapped and ready to be sent far away; on the coffee table; the sweetest handmade christmas decorations from paper boat press.
……………………………………………………………..
Since I've been less and less mobile over the last few months, I've been relying on my iphone to capture some of my day enhancing moments. I've been posting them on instagram, which has become my new favourite 'visual blogging' medium as I love the instant, intimate aspect of it. It's been a wonderful way to keep in touch with friends near and far, see what they're up to during the day in a visual way. Every now and then I post some images on facebook and twitter, and recently I asked my readers if they'd like to see these images on the blog too, or if it would be too much repetition. There was lots of positive feedback, so I thought I should give it a try. I thought maybe once a month I could pick my favourite shots and post them in a collection like this – let me know if you like this idea.
Here's the latest collection, with captions and links for your clicking pleasure…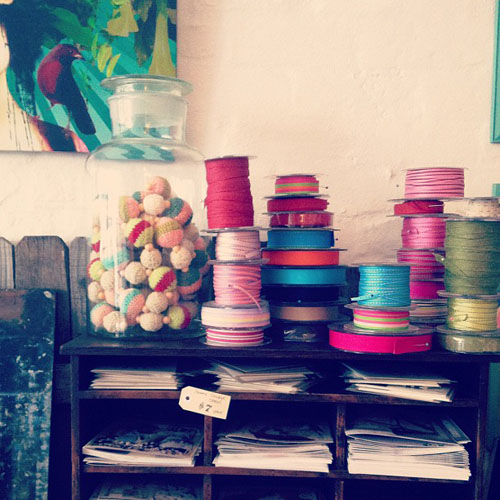 inside Stef's shop,newspaper taxi:1
……………………………………………………………..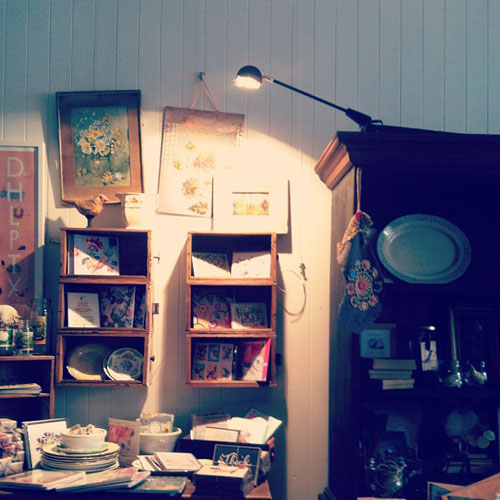 inside Stef's shop, newspaper taxi:2
……………………………………………………………..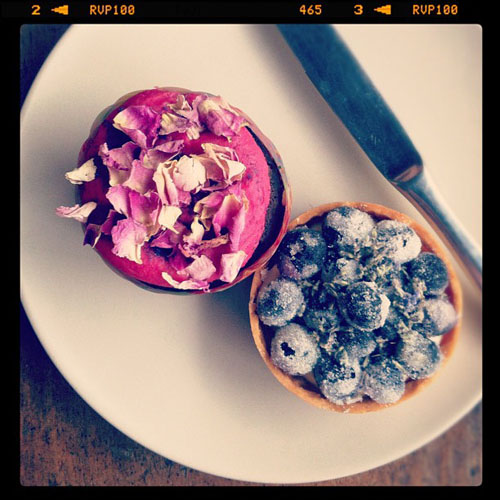 afternoon tea with Stef at Black Star Pastry, featuring their beetroot chocolate cake with rose petals, and lavender and blueberry tart.
………………………………………………………………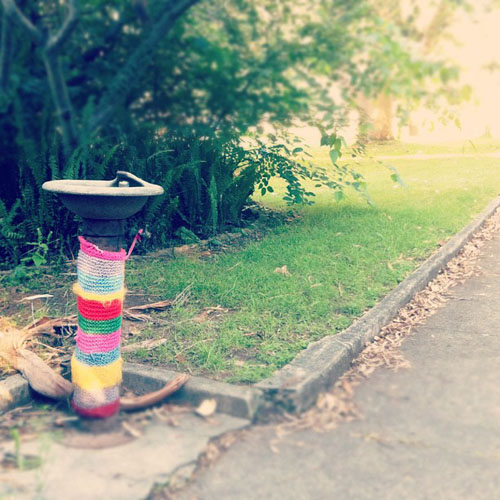 surprise art in the park: 1… drink, anyone?
………………………………………………………………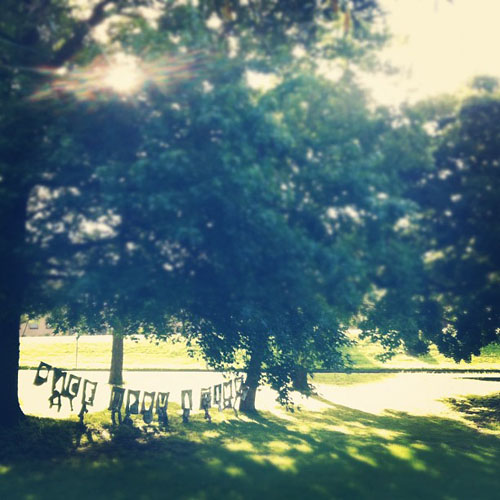 surprise art in the park: 2… the beginning of a beautiful story.
………………………………………………………………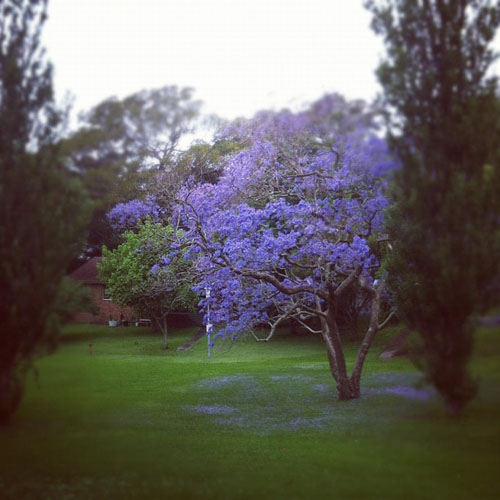 surprise art in the park: 3… nature's purple neon spectacular, jacaranda love.
………………………………………………………………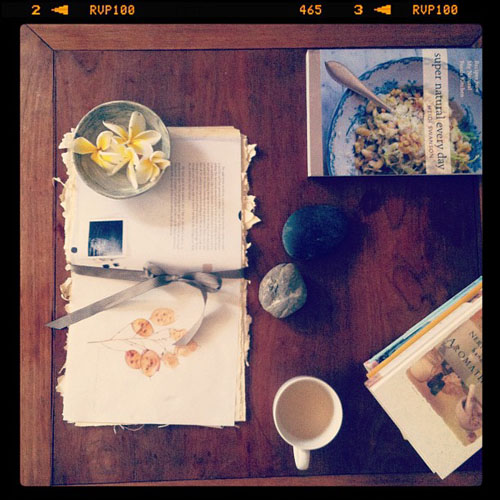 on the coffee table: bowl of scented sunshine from the garden, a page from My Heart Wanders, rocks from French Boy's  hometown lake in France, Heidi's gorgeous book 'super natural every day', my collection of aromatherapy reference books, and a cup of chai.
………………………………………………………………
Also, I've been looking into some new-to-me music, here is my current background music while I work/lay on couch/waddle around the house, perhaps you'll find something here you like too:
+twice by little dragon (also like 'after the rain')
+i follow rivers, lykke li
+how come you never go there, feist
+you are all i see, active child
+brother, matt corby
+feeding line, boy & bear