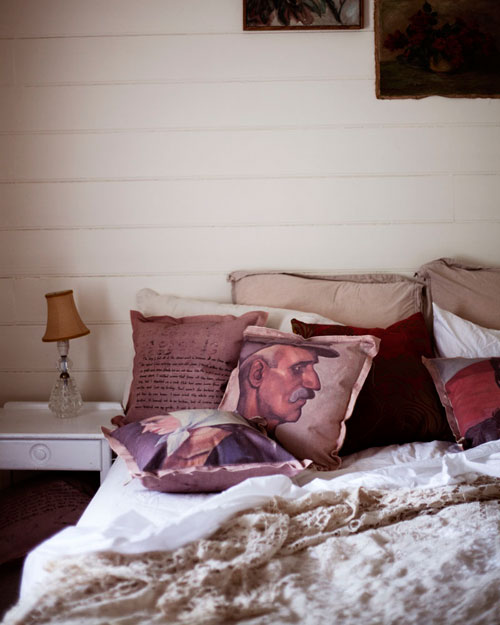 My dear friend Leslie recently sent me some of her latest creations from her studio in Amsterdam- pillow portraits, featuring some of her favourite once-forgotten portraits from her personal collection. They each have a name, and each their own little narrative which is screen printed in unique handwritten fonts on the back of each cushion. Here, I've taken some promotional photographs for Leslie to use. Below, meet Rolf…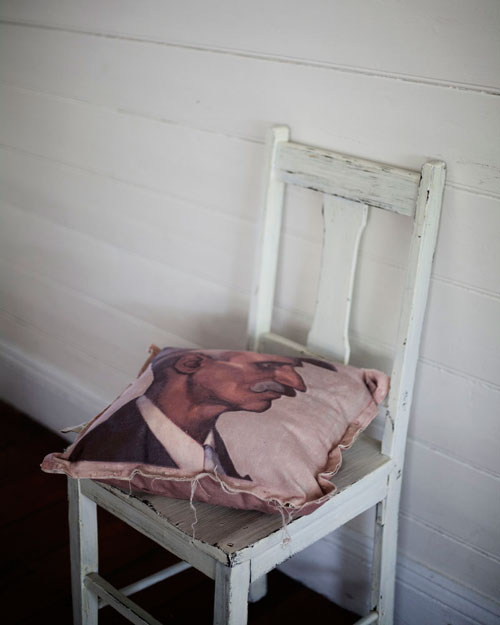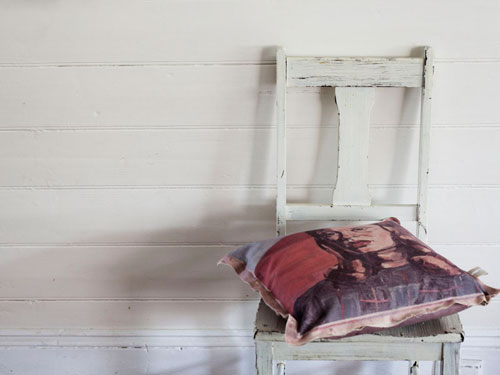 …and Bridget, who tells us about journeying along a canal and finding the perfect shop …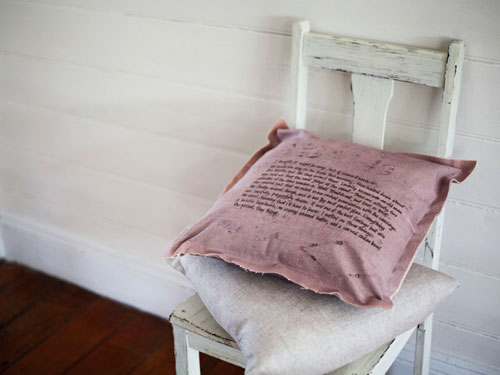 I adore the anecdotes on the back of the cushions as much as I love the portraits themselves. There are six pillows in the collection thus far, and I secretly hope Leslie designs more. I can imagine collecting each one as they are made…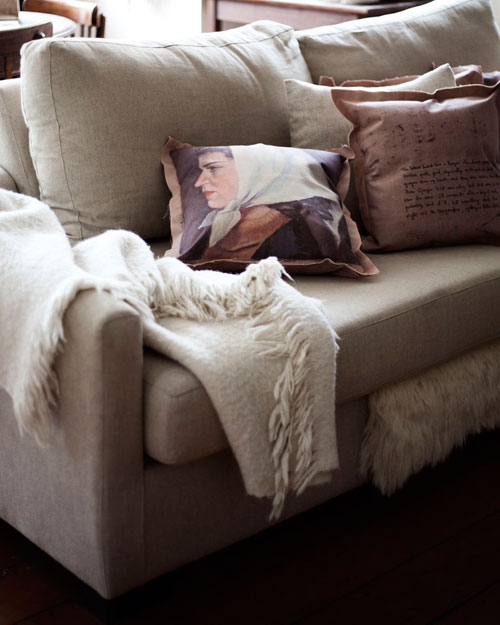 Leslie is happy to ship these anywhere in the world, so if you are keen to start your own portrait pillow collection, click here to read the details on her blog.
xx
PS I think my favourite is Rolf – he goes on walks and collects leaves and bits of nothing that mean something to him. Man after my own heart.
PPS wow, this time last year.