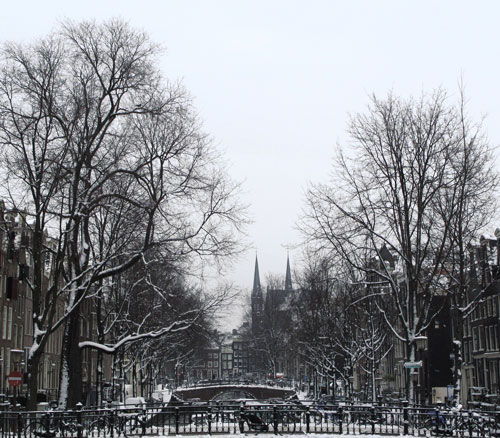 Well, it's the end of another year. I can hardly believe how the months of 2010 have flown by. I fully intended to curate a holiday gift guide for you this year but I realised by November that I was not going to get all the things done on my all the things to do before the end of the year list. However, there seemed to be a plethora of fabulous online guides out there so hopefully you found some lovely gift ideas via other bloggers.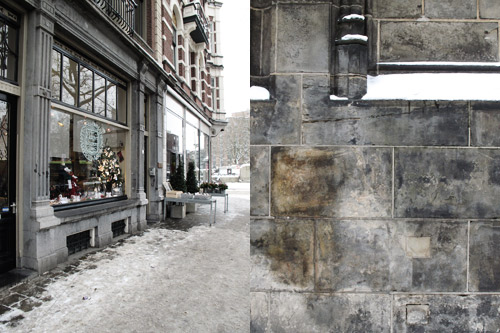 I don't usually buy christmas gifts – my family back in Oz are pretty laid-back when it comes to the holiday season, and my friends know I'm not big on gift giving at this time of year – I prefer to just give randomly throughout the year, or go out for special dinner dates.  But sometimes christmas is unavoidable, and this year is one such time – Romain and I are headed to France for the holiday season and his family celebrate Christmas. As much as I have my (many) reasons for not being big into Christmas, it's just plain rude to turn up empty handed. So, yesterday Romain and I took to the streets of Amsterdam for a spot of gift shopping – my way. I chose a selection of boutiques from Amsterdam: Made by Hand for us to visit , and with list in hand, we spent the afternoon wandering around in the snow, hopping from one handmade treasure trove to the next. Within only a couple of hours we had completed our holiday shopping, and I have to tell you mes amis, it was so. much. fun. Never before has christmas shopping been so enjoyable! There were no line ups like there would be in department stores, there was no rushing, nothing was overpriced, everyone was super friendly and welcoming, and we found everything we needed, and then some (for me). And of course, everything was handmade and utterly gorgeous. I took pics along the way as it occurred to me during our journey that you might have liked to join us. Yes? perhaps for those who have Amsterdam: Made by Hand, you could follow along with the page numbers…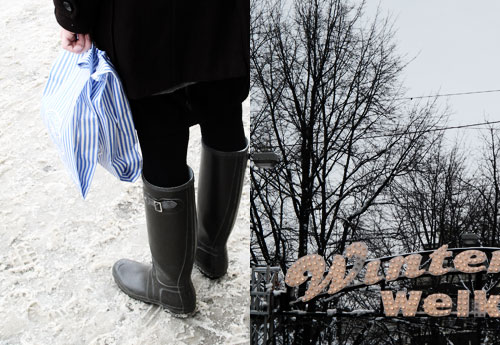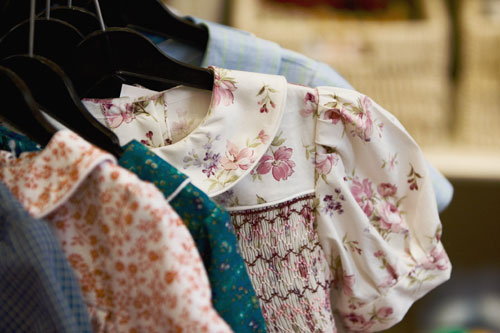 So,  we started at Leidseplein, headed for  Tesselschade (pg 147). They have a great range of hand-knitted baby ware, smocked dresses, and handmade soft toys. We found everything we needed for the little ones in the family (hand knitted baby booties with little white ducklings on the tops; tiny strawberry hats; a penguin; bib…) –  all handmade, and all very reasonably priced.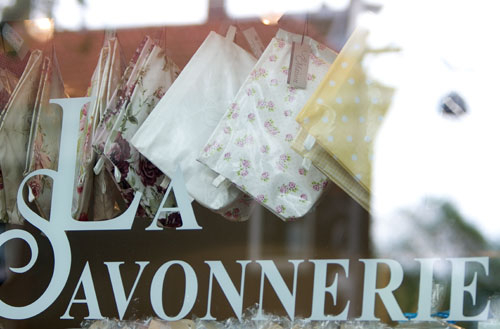 Then we headed to La Savonnerie (pg 85) for some handmade soaps and did a spot of sight-seeing while we were in the area…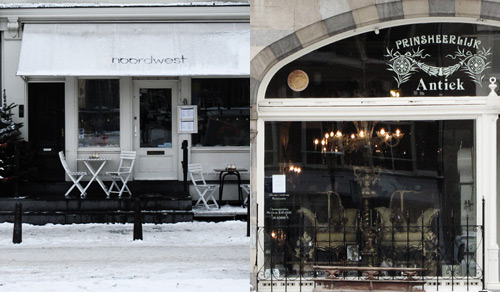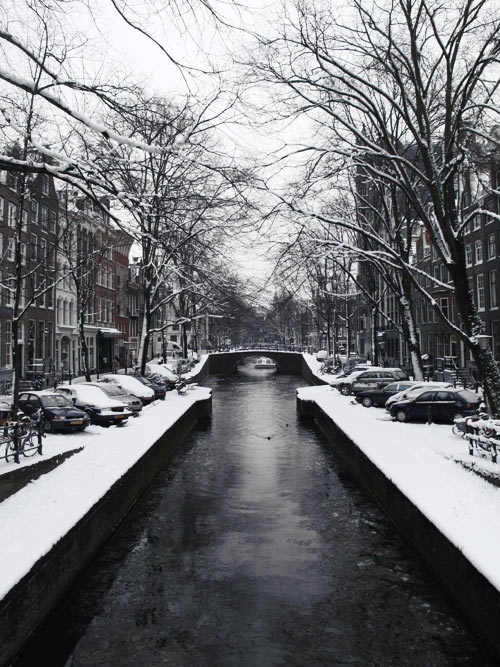 We then strolled to Dutch Quilts (pg 103), for some special Dutch fabrics that I know Romain's mother will love…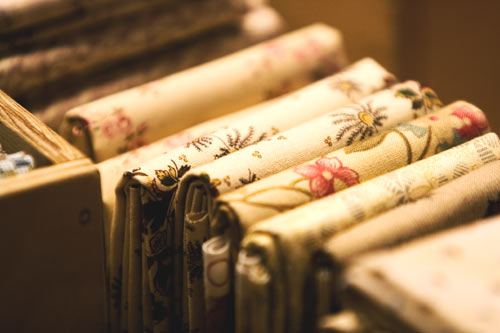 …and then back toward the Jordaan. On our way we popped into The Otherist – although I was not able to include this fab boutique in Amsterdam: Made by Hand, it's one of the ones that I hoped people would spot while they wander from handmade boutique to boutique. It's a gorgeous shop, and in here we found a beautiful bamboo carved necklace for Romain's oldest niece.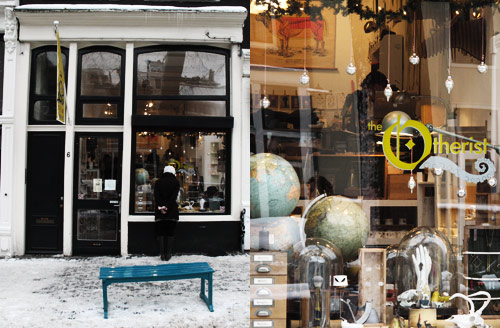 We ended the afternoon with a glass of christmas ale (for him) and port (for me) at the super quaint Cafe Thijssen with some friends.
I hope this might inspire you to do a similar holiday wander in your local area – there are so many incredible small boutiques, handmade markets and ateliers popping up all over the world these days, I urge you to go out there and discover them! It's seriously the best way to rediscover & get to know your home turf.