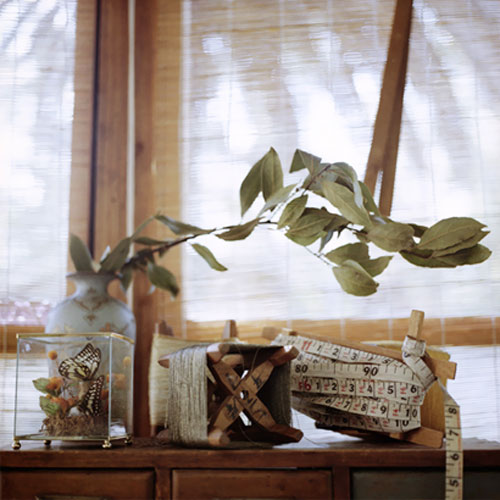 Back in July, when I found the beautiful photography portfolio belonging to Australian photographer Olga Bennett, I was intrigued and inspired by her images (seen here above and below) of fashion stylist Kim Kneipp a.k.a the sustainable stylist. Doing a little research online, I soon discovered that Kim and I share the same passion and ethos – we are both striving for sustainable style in our everyday lives with the hope to inspire others to consume less. But while my work and focus leans toward interiors and homewares,  Kim's focus is fashion. She not only works as a personal stylist  – which includes teaching you to "shop your own closet" (love this idea!), accompanied shopping trips, colour & style consultations, and tailored alterations –  but Kim also facilitates sustainable design workshops, teaching people how to refashion their tired garments into fabulous new ensembles. The idea is that you bring a suitcase to the workshop packed full of old favourites that you are no longer wearing, and for 3 hours or so, you  "unpick, drape, reconfigure and rework your old friperies."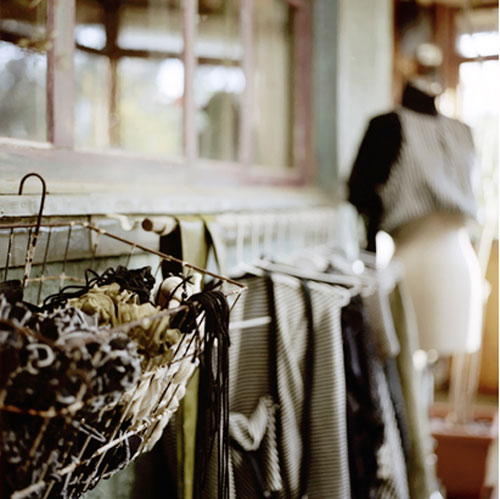 I love the idea of these workshops, it is something I've been looking for for years in fact. The sustainable stylist workshops are currently held on Saturdays in Daylesford and Trentham in Central Victoria, Australia where Kim has recently set up home having moved from Melbourne. Click here to find out dates and times. I'll definitely be going along next time I'm in Oz…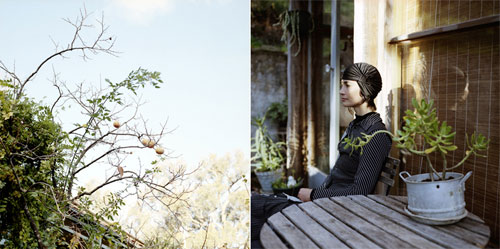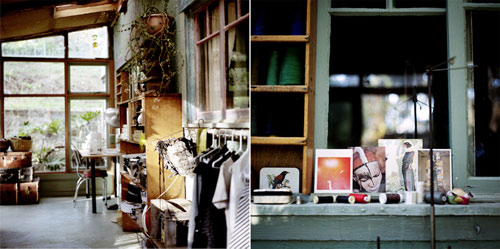 more gorgeous photos of Kim and her home, photography by Olga Bennett
Kim has also started a blog and although it is only a few months old, it is already filled with lots of great tips and ideas. I'm so excited to have found her, and I can't wait to see more from her in the months to come.
………………………………….
For more information and contact details for the sustainable stylist, click here.
All images in this post are by Olga Bennett, click here to view her full portfolio.