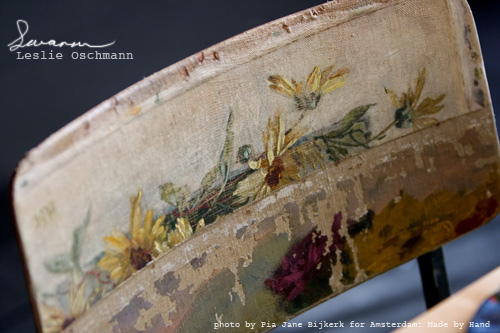 As many of you know, I have quite a number of wonderfully creative and talented friends. I've featured them here in the (blog)house from time to time, some have  stayed as guests, and some are by my side when I have special events. These fabulous people inspire me daily, and Leslie Oschmann is one such friend who never ceases to inspire me. For those of you who already own a copy of Amsterdam: Made By Hand, you will know that Leslie is one of the incredible artisans featured in the book (please turn to page 55 for reference).  For those of you who don't yet own a copy of the book, click here to read a bit more about Leslie's work and background.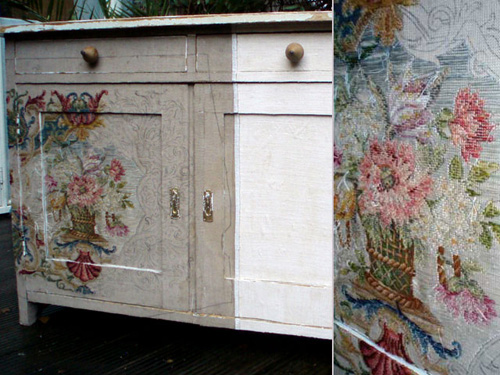 one of Leslie's reclaimed objects made new, click here for more examples of her work.
Leslie's work consists of reinventing and manipulating found objects. One of her recent series was "oil paintings on chairs" – a collection of old chairs made new by covering them in vintage oil paintings. Her juxtapositions are stunning, the effect: spectacular, and her chairs have not only featured in magazines around the world but were bought by renown retailers Anthropologie.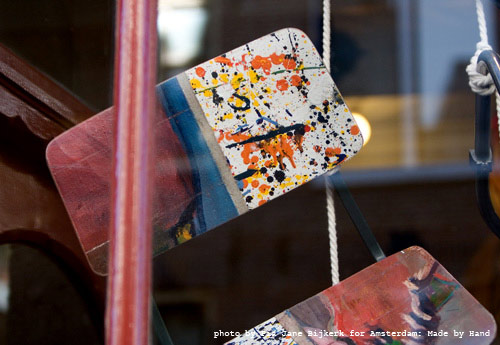 Last year Leslie made an incredible window display at Restored (also featured in Amsterdam: Made By Hand, page 19)  – her chairs were hanging from the ceiling by dozens of ropes, cascading down to the window ledge.
The other day at lunch, Leslie showed me her latest creations and I'm thrilled to be able to share them with you here today – consider this an exclusive "seen here first" peek at her new collection…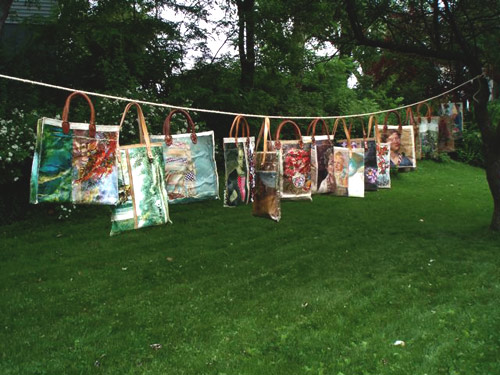 Made with vintage oil paintings, Leslie has fashioned a series of beautiful carry bags with leather handles. Each one is unique and handmade, and each one, I can tell you, is exquisite…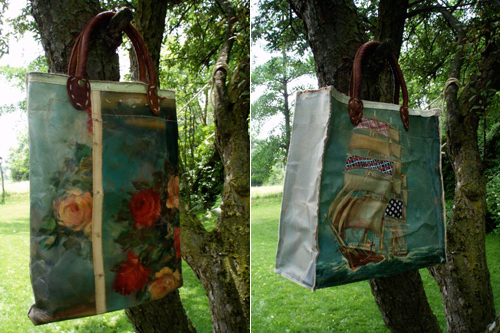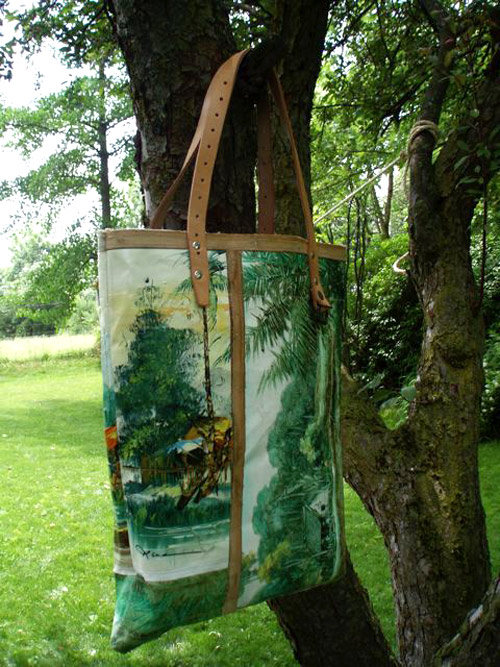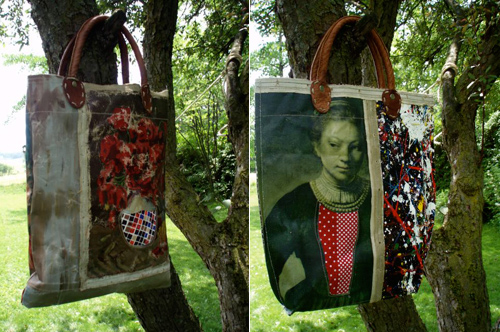 A combination of portraits, landscapes, and still life vignettes juxtaposed with patterned paper and fabric inserts (as seen above).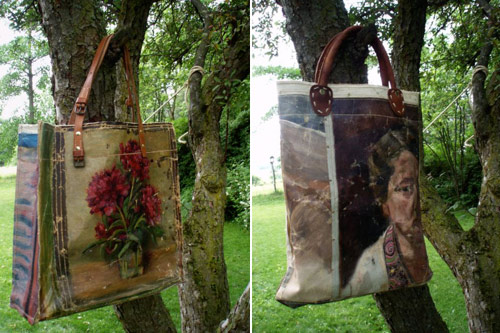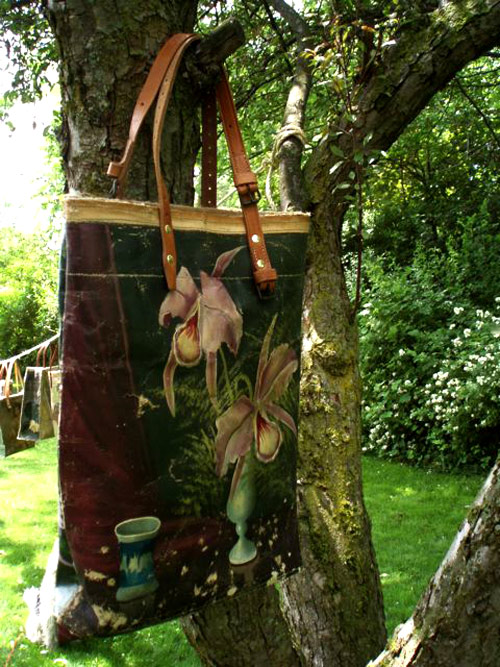 I'm smitten. I love every single one of these bags and I know they are going to walk out her door (almost all of these shown above are already sold!).  Leslie is in the process of making more so if you would like one (or ten for your store), email Leslie directly for more details.
Thank you Leslie for giving us a sneak peek at your latest work. I can't wait to see what you create next!
……………………………………………………
all photos except for the first and third are courtesy of Leslie Oschmann from Swarm. The other two are courtesy of me and The Little Bookroom, for Amsterdam: Made By Hand.