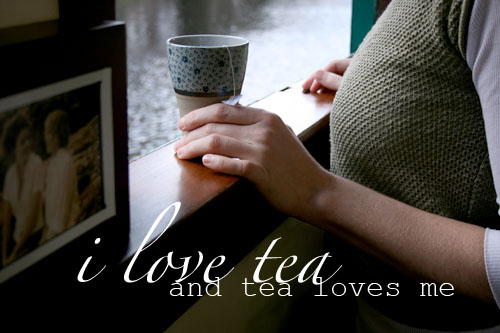 My absolute favourite pass time is drinking tea. I start my day with a cup of black Indian tea, a dash of bonsoy soy milk and half a teaspoon of honey. It's heaven for me, I am rejuvenated and ready to start my day. I love it so much I pour myself another and another until the sun goes down…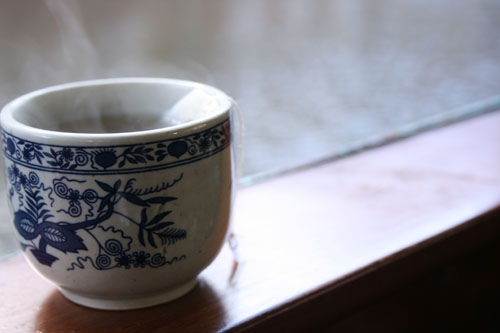 But what more benefits does tea have beside being heavenly to the tastebuds? Oh my oh my oh my oh my, let me tell you all about it.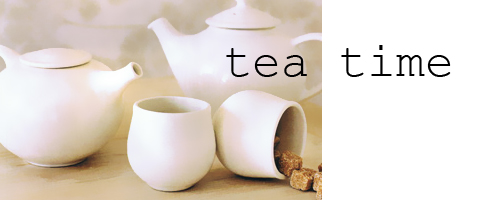 Before I became a stylist, I owned a teahouse. It was called Indigo Teahouse and it was my pride and joy, a dream I had envisioned for many years. Although we sold coffee and wraps, muffins, salads and sweets as well, tea was the focus. We had a whole wall filled with beautiful tins of tea, a special selection I had carefully sourced from all over the world. I loved the teahouse, going in every morning before I started my day in my other shop, I would pour myself a luxurious pot of chai and stroll across the town back to my homeware store and sip away all morning. Bliss.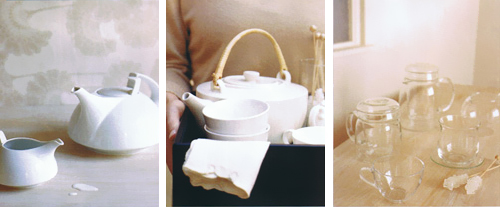 I styled this tea story for Vogue Entertaining + Travel some time ago, it was one of my very first styling jobs!
And although my life has changed dramatically since then, one thing has remained constant: my love of tea. But I don't just drink the stuff. No siree bob! I use it all around the house:
I place used tea bags in my potted plants. Just on the top soil, and when I pour water in the plants I do so over the tea bags, it is wonderful for the plants and all through winter when there is hardly any sunlight for my beautiful palm it has kept its lustre and looks as beautiful as ever. I owe it to the tea bags!
When I have enjoyed a cup of camomile tea or two I allow the bags to cool, gently squeeze out excess water and place them on my eyelids for an instant soothing eye treatment.
If I am having a bath I also place some left over camomile tea bags in a cotton pouch and let it float in the water, giving the bath a lovely camomile soothing scent as well as being soothing for my skin.
As tannins in tea are a natural dust mite insecticide, I suck up in the vacuum cleaner a used and slightly damp tea bag every once in a while and vacuum away.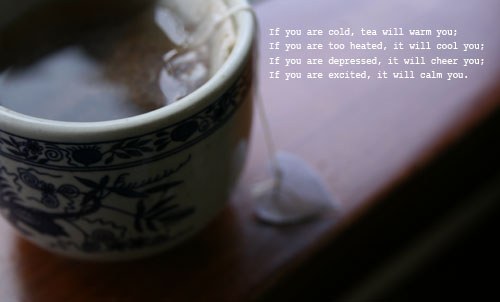 If you suffer from sneezing in second hand and vintage stores which we all love, keep a spare damp tea bag in a zip-lock bag in your handbag and when you start to feel a sneeze coming on open the bag to your nose and inhale. It is such a neat trick!
I love the old worldly look on paper and often I will stain a piece of white paper in a tea bath (left over tea water) before I draw or paint something. Don't do what I did once which was to put one of my new ink drawings which I was so pleased with (and rarely does that happen!) into a tea bath. Don't ask me what I was thinking, I wasn't. But I managed to save it before the ink disappeared entirely and I am still rather pleased with the artwork.
There are SO many uses for tea, these are just a few of my personal favourites that I thought you might like to incorporate into your day too. I found this incredible list for those of you who are hungry for more tea uses. If you missed my first introductory handy hint, click here.


all images by Pia Jane Bijkerk unless otherwise stated.
Now, it's time for a cuppa, would anyone care to join me?