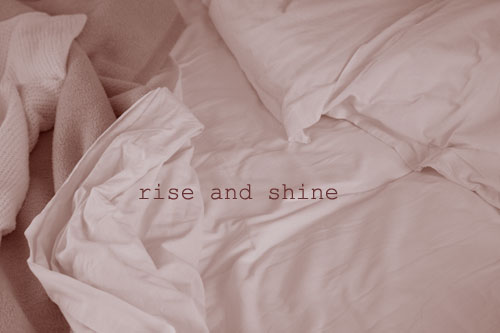 I know it's a little early, but I have something special for you this Christmas. Get your woollens on and wrap your mittens around a bowl of chocolat chaud. Then close your eyes and open them with the understanding you are about to be whisked away to a magical land. Enter…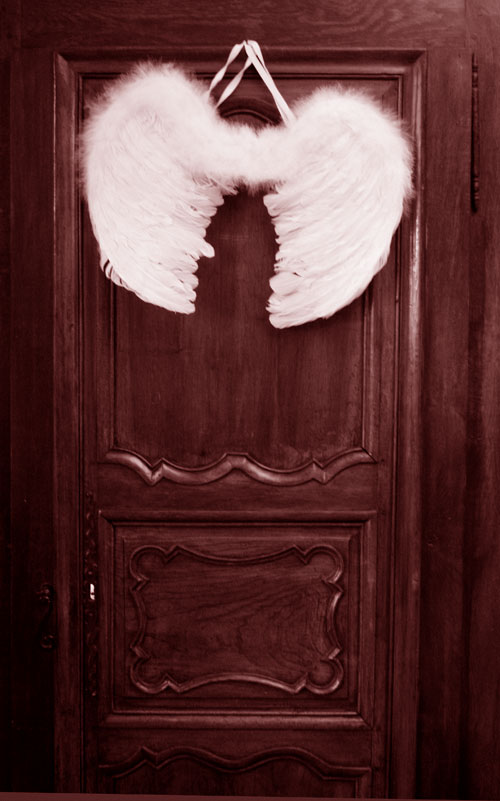 In the depths of this misty forest there is one special thing we must do first before we explore our surroundings. If you look closely…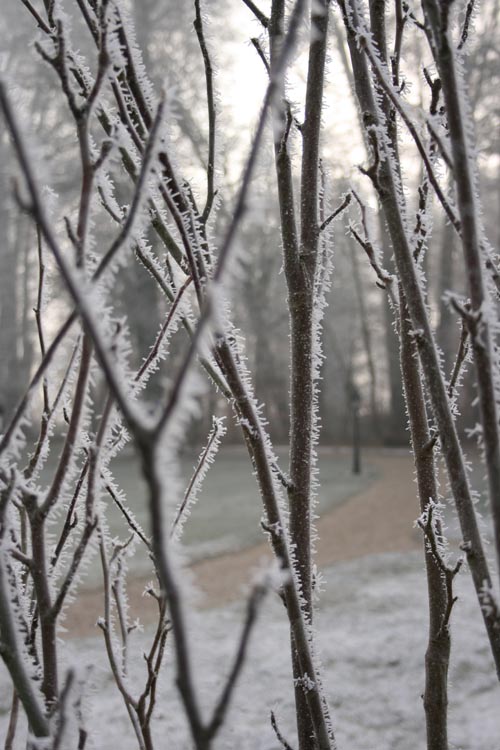 you will see a sign leading the way…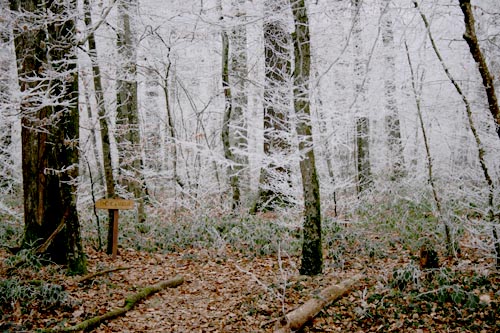 mind your step…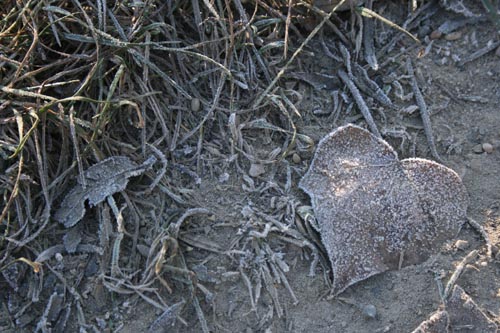 as this is not a place to be reckoned with. At the end of the path and in the centre of the forest you will find a rather magnificent oak. It is called The Wishing Tree.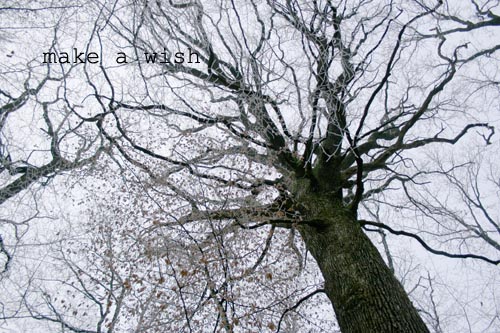 It speaks all languages and is linked to the winged geniuses and infernal powers that will make your wish come true. In a small box near the tree you will find a little pencil and piece of paper. Write your wish on the paper – do not whisper it to a soul – and then fold it up and place it into a crevice in the trunk of this ancient oak.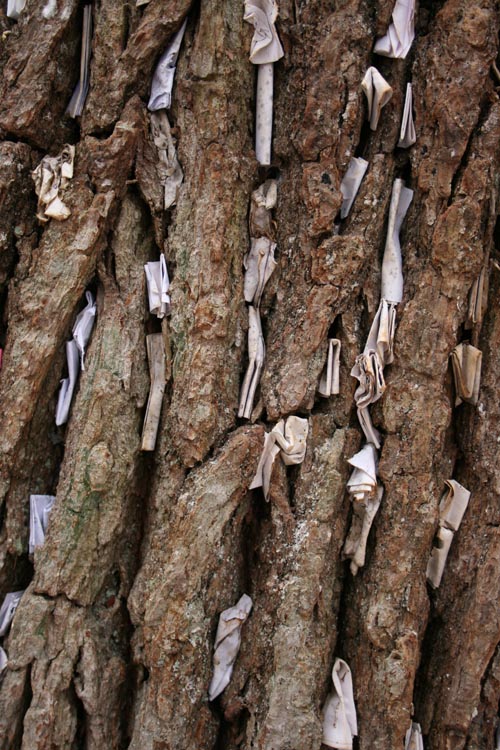 Take a deep breath of the crisp clean air before you carefully find your way back out of the forest and wander on past some of the local dwellings…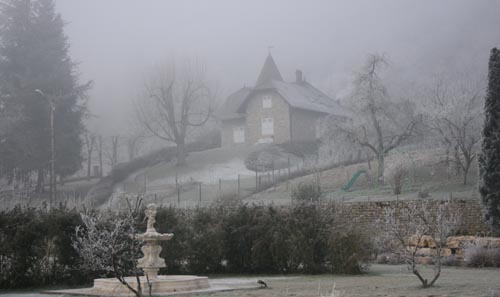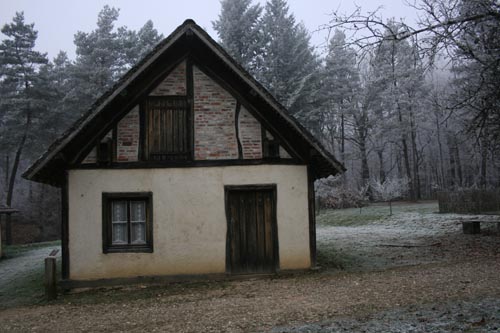 As the misty morning air lifts and the sun shines bright, you will notice some interesting ancient architecture in the surrounding villages. There are butterfly prints on the building facades…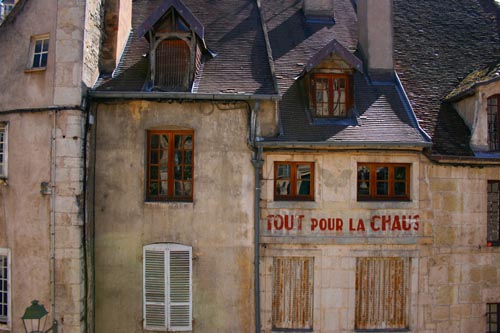 You will find telephone booths made of wood…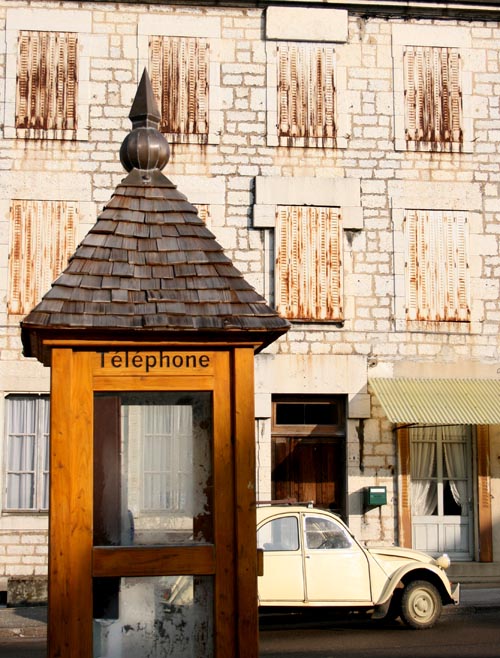 And grave stones that have stood for hundreds of years…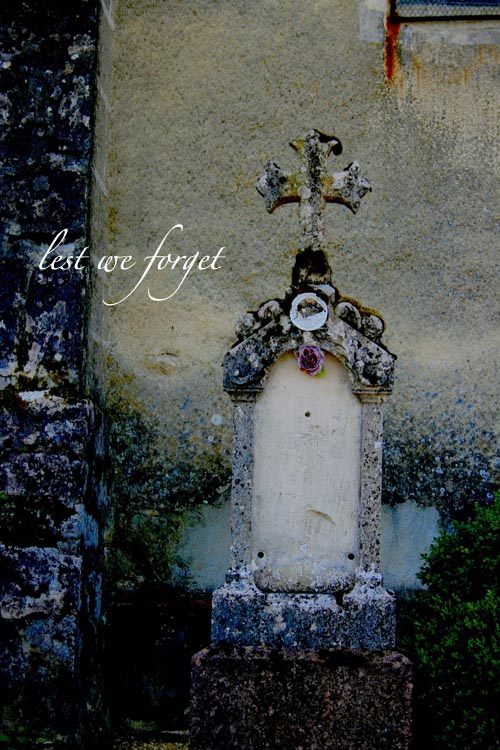 There are 17th century houses covered in ancient vines…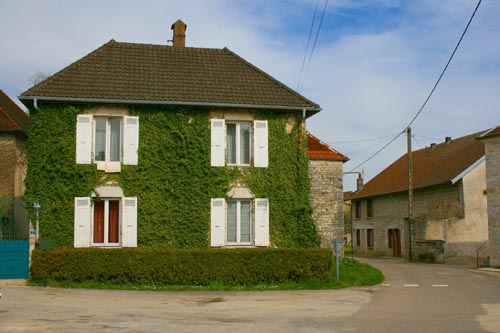 and modern wooden huts nestled by a mountain river.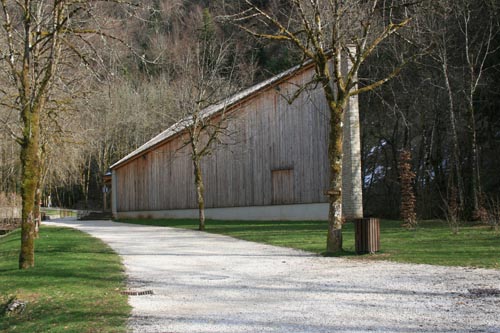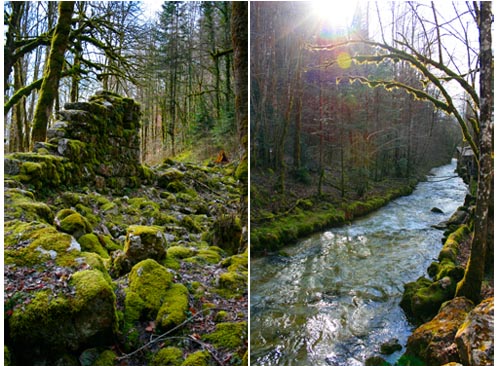 You will wonder where you are and find yourself answering in riddle, in a poetic voice something that goes a little something like this…
With baby asleep in their arms they stroll along La Loue and listen to this tiny
breath amongst the breeze rustling through the trees. This tiny breath that dances
with the cascading water over moss and river rocks.
In this set of mountain villages where Switzerland meets France, magic is present.
Welcome to the place where my heart has wandered this year. Welcome to the Valley of Love…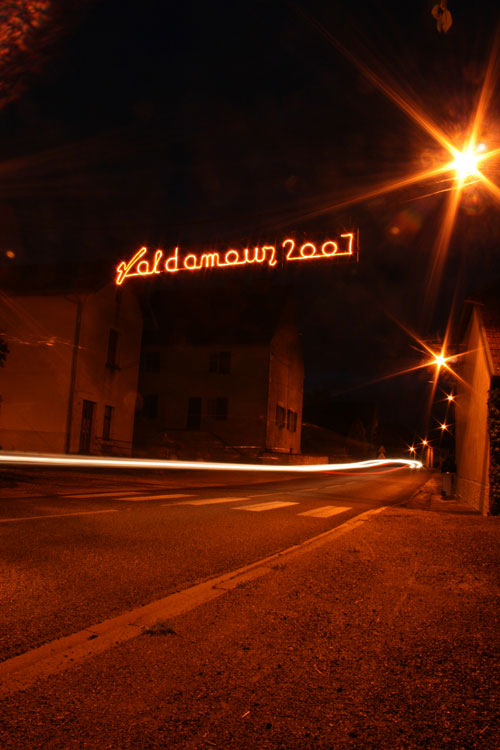 I will be writing a more thorough guide of Le Val D'Amour including places you will find some gorgeous French antiques as well as recipes from the region in the new year, but for now enjoy your surroundings and have a wonderful holiday. I hope you liked your gift and I will be back in a couple of days with my first week's final post and a truck load of exciting posts for the coming year. I will leave you with one more image, this one is courtesy of Petrina Tinslay and her gorgeous photo-card this year says it all (in Italian)…