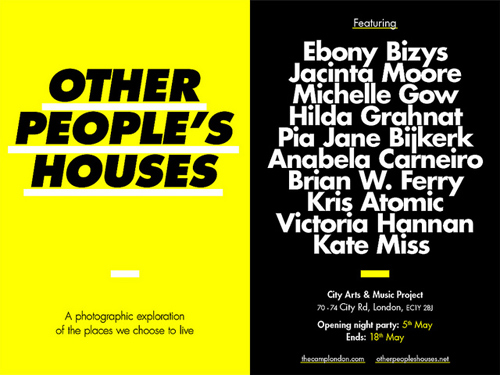 Victoria came up with another brilliant idea for an exhibition (remember the last one?). This one is called other people's houses: a photographic exploration of the places we choose to live.  I was invited to be one of the exhibitors, along with the original 1010 group, "reuniting to explore feelings of displacement, intimacy and voyeurism through photographs of the places we choose to live". I took photographs of intimate moments in my new home.
other people's houses will be exhibited at the CAMP, 70-74 City Rd, London, from May 5 – May 18. To go along to the opening night (which I think is going to be awesome fun!), you can rsvp here.
Again, with the wiggling of the nose… being in two places at once would be a welcomed bit of magic this coming month.